Before we had the chance to soak in all its glory, the Yellowjackets' favorite time of year has come and gone. Homecoming week is undoubtedly the most spirited week of the school year. From the rivalry of spirit days such as Barbieland vs. Kendom, to the unity in dance circles at the very event itself; Jackets are utilizing every which way to express individuality and celebrate the school that they love. This is what Woodford County is all about. 
To kick off the festive week, class officers decorated designated hallways to represent themselves in the annual hallway competition. The most popular spirit day of this year's homecoming week was undoubtedly Barbie vs. Ken day. Students dressed as characters from Barbieland and Kendom to show their spirit. They also participated in dressing up for Rootin Tootin Tuesday, Class Color Day, and Extreme Woodford Spirit Day. Below is a photo of some of our Jackets showing their school spirit: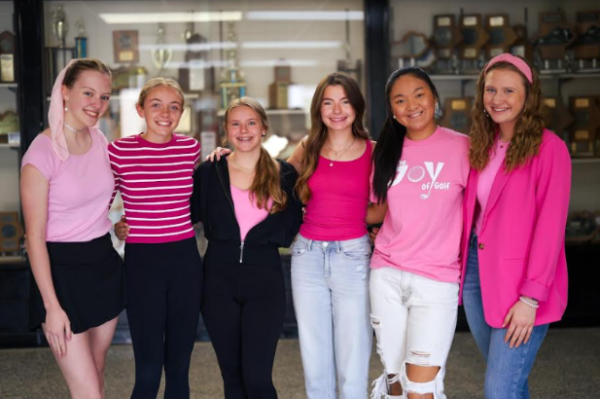 The annual homecoming pep rally is always quite the competition. Grades compete in games such as dodgeball, trivia, and scavenger hunts! While there is an ever amount of rivalry in the gym at this time, there is still no question that the entire student body is having fun all together.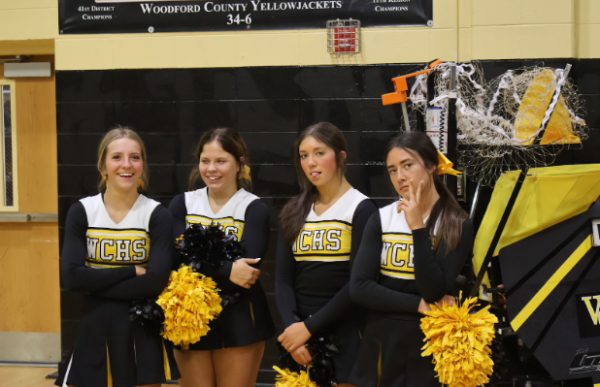 The homecoming parade is a very special event, as it connects the spirit within the school to the entire community. Students spent countless hours preparing intricate floats and decorations to show off as they rolled through Downtown Versailles. Below is the junior class 2023 float: Beware of the Wolf!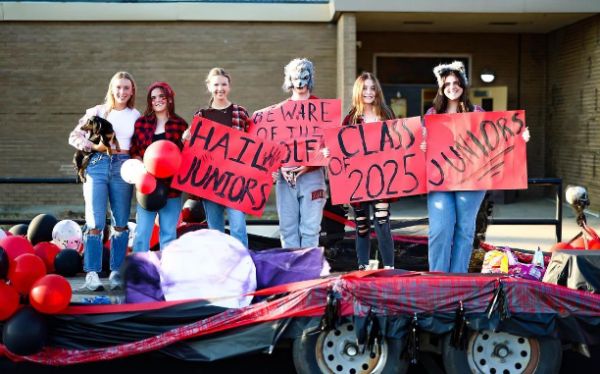 At last, what everyone has been waiting for. The Homecoming Dance is the very last piece that fits into a perfect week. As students walk into the Highschool dressed to the nines and ready to dance, they are greeted with a lively atmosphere that invites them to have fun. They could either go straight to the Cafe for loud music and a place to show off their moves or get a breath of fresh air out in the Courtyard and play some cornhole while they're at it! The dance really is what you make it. When students choose to let loose and dance like nobody's watching, it really makes the night worth while! This is what the Jackets' spend all week preparing for– and it is always up to par.