The Woodford County cross-country team has been in full swing this year. With 13 meets on the schedule, it is shaping up to be an eminent season for the team. The team is led by new Head Coach Adam Swingle. Coach Swingle coached the middle school track team and then he became the head coach of the Woodford County High School track team. In his first year of coaching high school, he led the Jackets to a successful year while coaching WCMS and WCHS at the same time. Now after taking over the high school track team, he has decided to coach the cross-country team as well. The team is led by 3 of the best runners in the state and nation. Sophomore Addison Moore, Junior Ryan Hendrix, and Senior Jace Crume.
Chase Lee is currently a sophomore at Woodford County High School and he is in his 1st year of being on the cross-country team. He was on the track and field team last year for his first season participating, and he says his mom strongly encouraged him to do cross country. I recently conducted an interview with him and it is as follows. What has been your favorite part of doing cross country this season? "Really just hanging out with all my teammates and watching them progress throughout the season as well as myself." What would you say to anyone who is considering joining the cross-country team next season? "It is not as much running as everyone thinks and there is always going to be a spot for everyone no matter how much running experience you have had." What is your overall goal for yourself this season? "My biggest goal is for sure making state and I cannot wait for the moment when I qualify for it." This seems like a great opportunity for anyone who wants to get involved with any extracurricular activities that the school has to offer.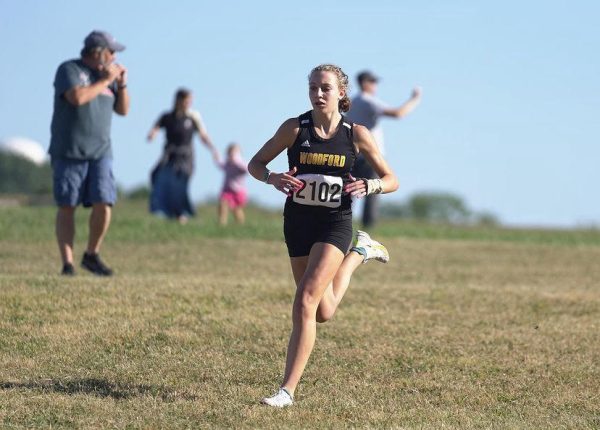 As this year's season winds down with the last meet on October 21st of 2023, it has for sure been a successful season for the cross-country yellow jackets. They look forward to the state meet where they compete against some of the best. Most of these cross-country athletes will carry this into their upcoming track and field season or other sports where they will continue to grow even more as student athletes.
---
The cross-country team would love for students to come out and support the runners at their upcoming meets.