"Challenges make you discover things about yourself that you never really knew"- Cicely Tyson
A review of the new Nia Club
Nia is a newly added club to the WCHS community.
The purpose of Nia is to empower African American girls and to expose them to resources that will assist them in high school and their college to career transition. In the African (Swahili) language, Nia means "Purpose" or "Goal." Nia will strive to help reduce stereotypes by bringing awareness and education to everyone in the building.  Service opportunities are available to members.  Their first service project will be serving as greeters at a Unity in the Community worship service.
Nia was founded by two African American students who graduated in the class of 2017. They wished that they had a dedicated, safe place in the building to talk with other African American girls regularly about struggles they've endured and strategies for coping in the building and community.
"
Empowering young women to fulfill their purpose and achieve their goals "
Nia welcomes all young women interested in joining our mission. They meet on the 1st of Fridays in every month during Hive and the last Wednesday of every month after school.
About the Contributors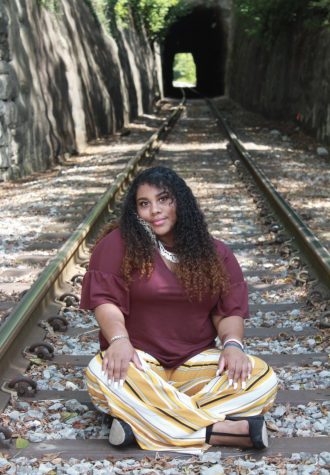 MaQuoia Bernabe, Staff Reporter
MaQuoia Bernabe is a senior at Woodford County High School. She is going into her fourth and last year writing for The Jacket Journal. When she's not buried...