Shopping locally has many benefits for both the buyers and the sellers. When you choose to shop locally, you are supporting the people in your community and helping them continue to do something they love, which is sharing the things they've made with others. You are also benefitting yourself by purchasing food that is healthier and tastier than the products sold by large corporations. For example, have you ever noticed how store-bought tomatoes look like they should be really good? They are always very red and large and look like the perfect tomato. As you bite into one though, you are met with a watery and bitter taste that does not meet your expectation of how a tomato should taste. Well, this is because according to various gardening websites (Dr. Earth, Mitchells Nursery and Greenhouse, and the Beginners Garden), these tomatoes are actually harvested before their peak ripeness and then artificially ripened using ethylene gas. So, the tomatoes are nowhere near fresh and have little to no flavor or nutrients because they are prematurely picked. This is just one example of how shopping locally for produce and vegetables also benefits the consumer. A great place to begin shopping locally is closer than you may think…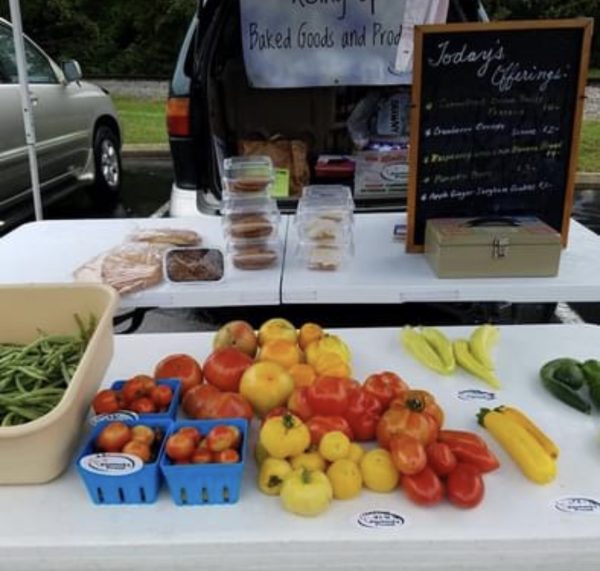 In 1992, a small group of local farmers had the idea to start selling the various goods they produced to others in the community. From that point on, the Woodford County Farmers Market has evolved into a full event that houses some of the best locally grown and hand-made products in Versailles. The market has many unique products for sale that are ensured to be fresh and genuinely local due to their strict 50-mile radius policy. This policy essentially means that for products to be considered "local", they need to be grown or produced within 50 miles of Versailles.
Apart from the amazing goods they sell, the people who work at the market make the entire experience really special, At one of their past events, I had the pleasure of speaking with Connie, someone who has been selling goods at the market for over 22 years. Connie gave me some insight on some things that the market sells,
"
"We have just about everything, we have eggs, meat, produce, flowers, canned goods, and when we say canned goods that's the stuff that's processed like a jar of pickles, or salsa, or jams and jellies and that type of thing. We have honey… we also have some people who sell organic… we have pork, chicken, beef, and we used to have, believe it or not, homegrown tilapia."
— Connie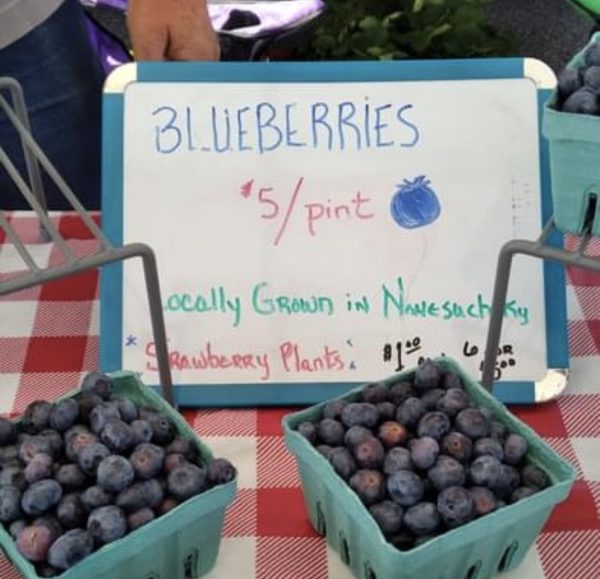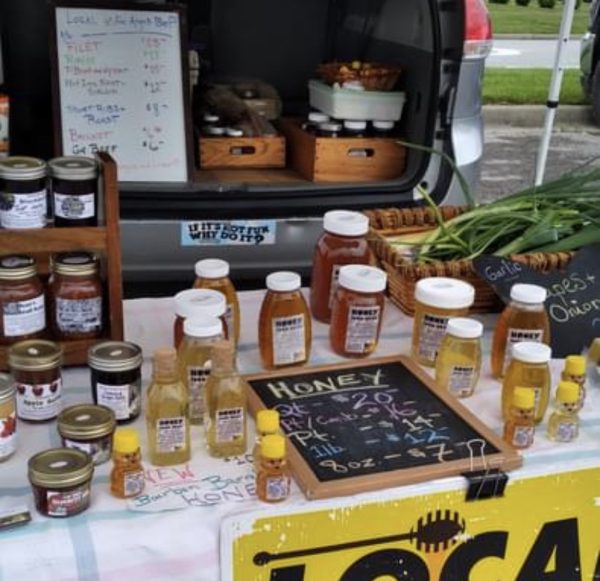 The market can be found here: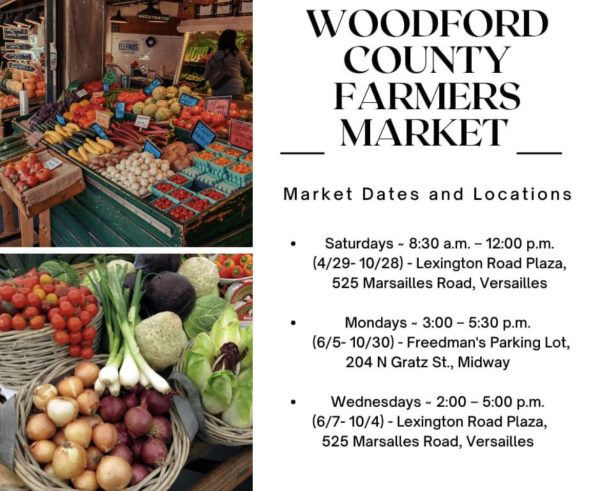 And they will also be at this year's Midway Fall Festival on September 16th and  17th.
So, next time you are wishing for some fresh fruit and vegetables, keep in mind that the Woodford County Farmers Market is the perfect place to find what you may be looking for.