Television and movies have been the absolute backbone of the American entertainment industry for decades now. People meet and families bond over their shared enjoyment of this form of media. Now, the people who have held up the industry for its entire existence are realizing their long history of mistreatment and unfair compensation for their jobs. The Writers Guild Of America went on strike on May 2nd, 2023, and have been running full-throttle with the complete halt of all writing, and taking to the streets to protest this unfair treatment.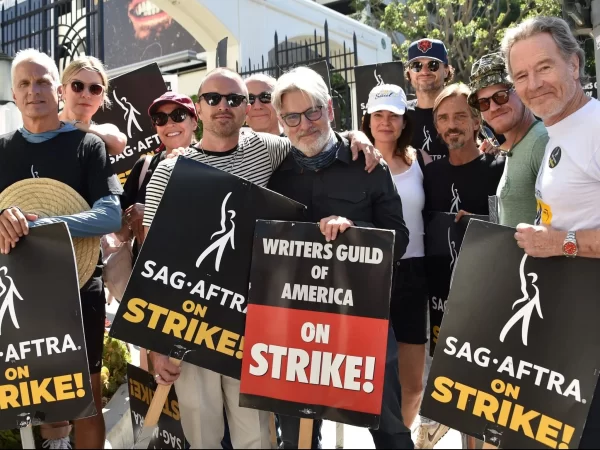 Pictured: Cast of Breaking Bad reunited while protesting (Photographer: Chris Delmas, Toronto Sun)
Many running TV shows were stopped in their tracks by the strike. Abbott Elementary, Andor, Euphoria, and even Family Guy have all been completely halted. This comes from the unity found in this community of celebrities. Even those who have been insanely successful and do not need to strike have been insanely active. Seth MacFarlane joining and completely stopping production of both Family Guy and American Dad shows how much everyone in this sphere values this fight for fair treatment. 
Bob Odenkirk stands as a primary influencer in the writer's strike, staying very active in the discussion and fight. When asked about those who continue to promote their movies and shows throughout the strike Odenkirk stated, "Don't. It's a strike". He shows a short response but a very meaningful answer that shows his support for all those fighting.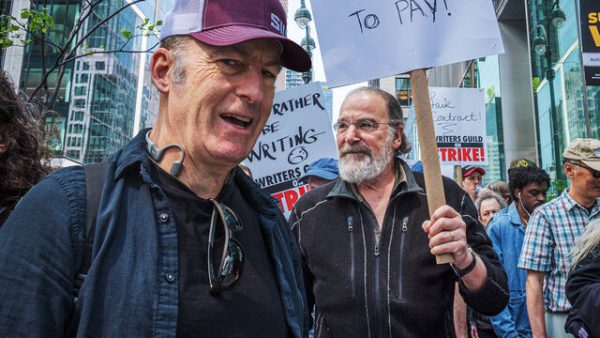 Pictured: Bob Odenkirk mid-strike (Photographer: Erik McGregor)
In all, the Writer's Strike has been a very needed fight for the fair treatment for everyone in the film sphere. Whether someone is a lead actor in a hit TV show, someone on the writer's crew of the blockbuster film hitting theaters, or a background actor, they are all fighting the same fight, and the unity shown between everyone in this is just proof enough of the family-esque role that anyone in this line of work takes on. 
Do you watch any shows affected by the strike?
Sorry, there was an error loading this poll.