With school starting up again, that means football is starting up as well, which includes our high school football team. Woodford County students are always hyped for the football games, no matter how good the team may be.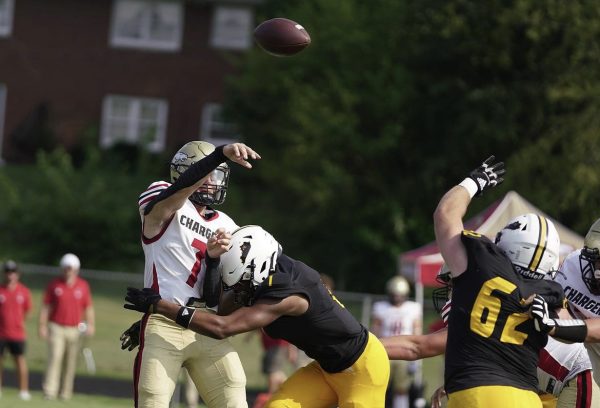 Last year, the football team went 9-1 in the regular season, losing to Simon Kenton in their last game. When going into the playoffs, Woodford had high hopes but lost to the state champion team Fredrick Douglass in the state semi-finals. Although we lost significant senior talent, the hype is still there this season. With receivers like Mahki Smith and a flashy quarterback like Andrew Nason, the hype train for this year is high among students. Along with our team, the schedule for this year has sparked a lot of hype as well. 
The teams that Woodford will play this season have created hype for this season as well. Our opponents this year are some of the hardest teams we will have to play this year. One of the teams, Warren High School, is a team from California, and they have many high-ranked recruits. Their Quarterback, Madden Iamaleava, is a 4-star recruit who has offers from TCU, San Diego State, Miami, and Auburn. His brother, Nico Iamaleava, is on Tennessee's football team. Playing this team in Versailles gives Woodford the upper hand, and if the team plays well or even wins, it will put Woodford on the map along with creating even more hype for the rest of the season.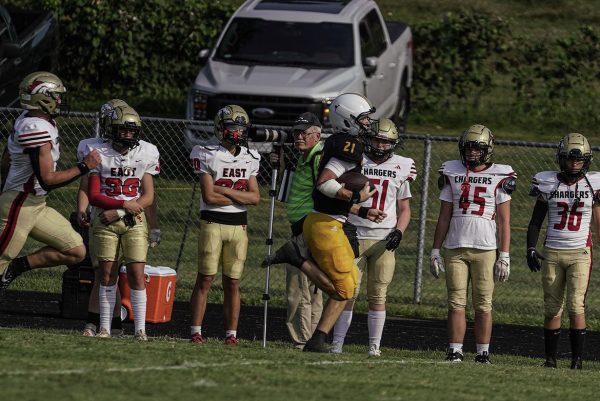 When interviewing Andrew Nason, the starting quarterback, he said the team hype for the season because the team is well balanced. He says, "The team is very hype for the season because we know that we have all the right puzzle pieces to be able to go all the way." When asked how far the season will go this year, he states, "I believe this year's team can win the state championship. We have the experience and leadership from deep playoff runs in the past two years, so I know we have what it takes to win it all." 
---
With all of this in consideration, Woodford is in for an exciting year. From schedule hype to player hype, our team is destined to have a great season. Next time there is a football game on Friday, whether it is a home or away game, you should go out and support our yellowjackets!