AP Classes: Students First Hand Experiences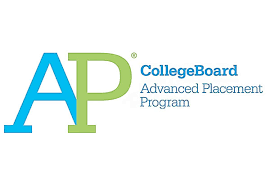 As the school year wraps up, many students in Woodford County have finished their AP exams. With this being a pretty big accomplishment for most, I will be covering student opinions on their experience with AP and kind of explaining what the class entails.
Starting with current Junior, Haden Ronniger on his experience with AP English Language.
"Well ap lang to me at least is a class about composition and writing. And honestly before this year I never thought of my self as a writer, but now I can safely say I'm way more confident in my abilities to the point I can now say I am  one. To me what made that happened was just how nurturing and

Haden Ronniger – AP Language Student

fun that environment was, never have I had an AP class where it's clear that everyone is having fun and I honestly think that way taught me way more than looking at some ap book. It's a great class and I can't emphasize enough to others why they should take it, it's a no brainer and I can't say enough about Ms Benton and her wonderful class. " – Haden Ronniger
Next up, Sticking with the English classes, We have current junior, yet also near graduate, Garrett Vickers with AP Literature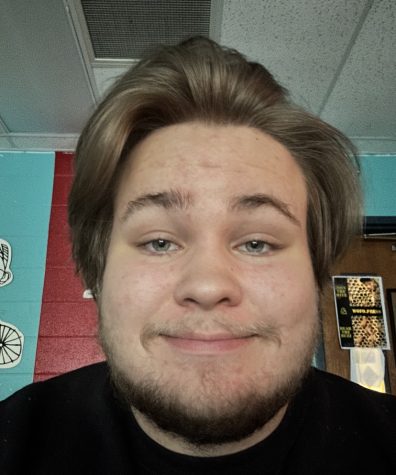 "Ap lit is a class primarily based on reading and interpreting important works of world literature then writing analytical papers on how the authors use rhetoric to express theme. It is a class that stands on communicating between classmates in small group sessions that help students see literature at many different angles. With this, there are quite a few fun assignments that lighten up the serious mood of the class such as: a poetry recital, an oral presentation, and a tea party reading. As for my personal feelings on the class, it is a good introduction to literature analysis especially to poetry analysis. It isn't a class that students need to worry about grades in. Effort and completion of assignments ensures students the grades they desire, furthermore students are able to place a greater importance on learning. This is something I value greatly in the class. Overall, I would recommend anyone who enjoys reading and contemplating literature to take the class. It will also give students a jump start in college, helping them avoid taking a mandatory entry level English class. " – Garrett Vickers
Now to move on to our first and only math course, we have an anonymous response from an AP Calculus student.
"I would say the worst AP class I've ever taken. There is an absorbent amount of work and it's very inconsistent compared to a class like AP Chem. In chem you know what you're getting into because it's the same thing every unit but with calculus it's really up in the air how much homework you get. Either it's you want to die or really nothing. Just in general, I would say it's inconsistent, that's the word I would use to describe it." – Anonymous
Next, our first and only science course, with an interview from Hannah Hash, a current junior and current AP Chemistry student.
"AP Chem is definitely one of the most challenging AP courses I've ever taken, but if you're going

Hannah Hash – AP Chemistry Student

into college for science of any kind I would 10/10 recommend. For one, it's a very humbling experience that I'm SUPER happy I had during a small high school class and not a 300 person lecture hall, but it's also content that you're going to have to know at one point or another. I've had a pretty positive experience w

ith the class and would recommend to anyone who needs a college level science credit!" – Hannah Hash
And now, our first and only history course, with an interview from current junior and AP United States History Student, Ryan Mitchell.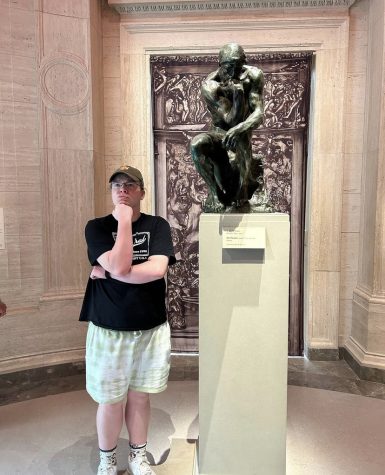 Ryan Mitchell – AP United States History Student
"APUSH gets easier as you go along. it's a lot of writing but as you start to get the formats for writing down, and analyzing documents, you start to understand things more. some sources may seem a little hard to analyze, but with the strategies dr. s teaches you, you eventually get the hang of it. there can be a lot of content at one time sometimes too so it's also about trying to find your balance of learning as well. many people i know who've graduated have said that apush (specifically in the writing category) has helped them in writing in college. dr, s's lectures are my favorite parts of the class. She teaches like someone telling a story which is so entertaining and also informative. and for rising juniors signed up for the class, try not to stress about it! if you have trouble with writing, maybe try to look up how to write a dbq or an leq before summer ends to keep it fresh on your mind. more importantly though, if you have any stresses with preparing for apush at all to talk to dr. s and she can give you some advice" – Ryan Mitchell
And for our final interview, we have current junior and AP Spanish student, Kerry Sanchez.
"AP spanish content was a lot of busy and pretty intense work. Going into this class already being a fluent spanish speaking student i really wasn't prepared for the difficulty of this class. It slowly got better and i did genuinely learn a lot more and many of my skills increased. Mrs Basanta did an amazing job preparing us for the final AP exam with showing us AP prep the entire year so by the time we got to

Kerry Sanchez – AP Spanish Student

the exam day everything was easy. The class itself though was almost the complete opposite from what you'd expect. although the class work was intense the students cared very little and we complained about finishing our work. Regardless of our complaints Mrs Basanta was able to get us to complete it and we still had plenty of time throughout the year to goof off and play games. AP spanish was the one class i was always excited to have even though it was an AP class."
AP classes are certainly a challenge. This article is solely with the intent to pull true student opinions on these courses as this is the most first-hand feedback one can find. Even with my own experience with AP classes, I would reccomend taking at least one so you can know if you enjoy the challenge or not.
Leave a Comment
About the Contributor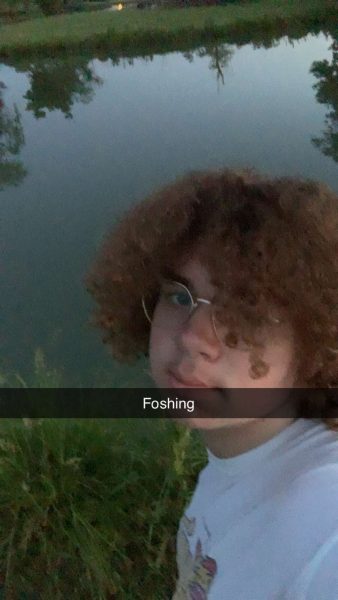 Jonah Savage, Editor
Jonah Savage is a senior this year at Woodford County High School. This is his second and final year writing for the Jacket Journal, this year as an editor....