State STLP 2023
All about the State STLP championship!
This year I had the pleasure of attending the STLP  State Championship for the first time. I was amazed by the exciting projects and activities for everyone to experience and enjoy. STLP stands for The Student Technology Leadership Program. Every year, students of all ages meet to show off how they've turned their innovative ideas into tangible things. There are a lot of different categories for these projects; Some include community service, digital creation, instructional, and many more. The most outstanding projects, services, and products are invited to compete for first place at the annual STLP State Championship. Our very own Woodford County High School students competed in this year's STLP State Championship. This list of students and their events can be seen below.  
Helping Bring Awareness to Working Conditions for People with Disabilities 

(Parker Hannafin project) By:

Hunter Davis

Weslee Sturgill 

I Am With The Banned By: Becca Adkins and Rylie Sudduth
The Jacket Journal (E-publication) By: Joe Carey and Stella Londrigan
Original Music: Weary With Toil By: Dawson Akers
Original Photo: Be Real in the Hive By: Kennedy Lafoe
STLP Tech Bowl Competing: Jayden Oakley, Isabella Gonzalez
Drones Competing: Micah King and Joe Carey
Newscast Competing:

Evelyn Hughes, Kaylyn Huff,  Brooke Dycus

Website Desing Competing: Isabella Gonzalez
UK Engineering Minds on Innovation (presenting Parker Hannifin project) Competing: Hunter Davis, Weslee Sturgill, Gavin Barrows
In addition to this, we had some students place in the competition! 
Dawson Akers 2nd place in digital media 
Joe Carey and Stella Londrigan representing the Jacket Journal for 1st place in e-publishing 
Hunter, Weslee, and Gavin for 1st place in UK Minds on Innovation Challenge
Here are some photos from the day!
Leave a Comment
About the Contributor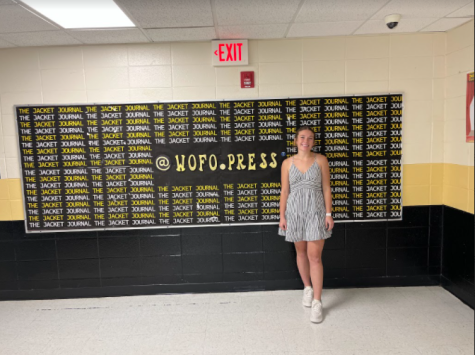 Lily Slayton, Staff Reporter
Lily Slayton is a sophomore at WCHS and this is her first year as a journalist for The Jacket Journal. In her free time, she enjoys going on walks, listening...