Sweet 16
The Jackets advance to Rupp Arena!
On Tuesday, March 7, the Woodford basketball team beat Collins 44-21. This win led the team to the Sweet 16 round of the tournament. This is the first time Woodford has made it to Rupp in 37 years!
To encourage everyone to attend the game and show support, all county schools were called off on Wednesday, March 15, for the first round of the Sweet 16.  The Jackets played against Jeffersontown in this game and won 60-57 after a hard-fought overtime match, putting them in the Elite 8. The Jackets played again on St.Patrick's Day, March 17, and school was called off again. We played Elizabethtown in this round and, after another intense and close game, won 59-48! With the Jackets heading to the Final 4, it felt like the entire county was behind them; the student section tickets sold out in 30 minutes! On March 18, the Jackets fell short to Warren Central, ending the season. The game was extremely close throughout, tied into the third and fourth quarters.
Jalen Johnson, a freshman, believes," They should've won the whole tournament. It was very upsetting to see us lose when I knew how much the team wanted it but the icecream really helped to cheer me up . I think seeing the whole county show up to support them at Rupp, encouraged the boys to do their best."
Leave a Comment
About the Contributor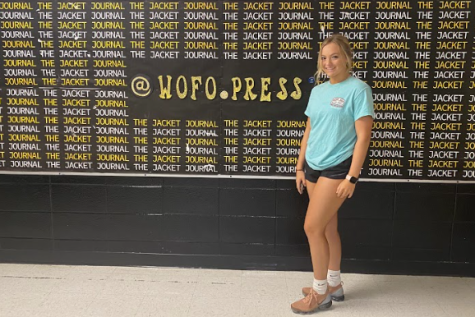 Ashlynn Gampper, Staff Reporter
Ashlynn is a Junior at Woodford County High School. This is her first year writing for the Jacket Journal. She is a Varsity Cheerleader and an athlete...