Tragic Endings and New Beginnings
Beloved Abby Choi, a Hong Kong socialite and model, but also a mother to four: what happened to her? (Warning: read at your discretion.)
On February 21, 2023, Cài Tiānfèng (蔡天鳳), well-loved as Abby Choi, tragically passed in the suburbs of Tai Po, Hong Kong. Choi lived to the young age of 28 years old. Her passing was not ordinary or peaceful.
The murder of Abby Choi is straight out of a horror movie.
---
"
Embracing Every Moment of Life."
— Abby Choi
Choi's Glamorous Life
Most of her life can be observed on social media and through advertisements. Her salient gentle face was modeled in an elegant and brightly mute-toned fashion. Various posts showcase luxurious brands: Chanel and Louis Vuitton. A couple of months prior, she attended Dior's fashion show and was also seen at the Elie Saab Spring Summer 2023 Haute Couture Show last month. Choi was a beloved model by Vouge China and the luxury fashion magazine, L'Officiel Monaco.
Regularly, she attended the Paris Fashion Week.
 Apart from her glamorous lifestyle, Choi was a philanthropist for stray animals, standing as a co-founder for the Paomes Charitable Organization. The organization posted a tribute to her, thanking her for the help she's given.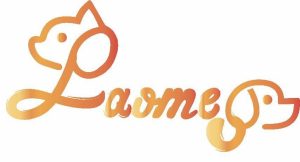 A Lover and a Mother 
Despite her high-profile life, she was a mother of four children, with ages ranging from 3 to 10 years old. Typically, Choi would gather all her children in her Kowloon Tong residence, so they could play together, and the family would venture to Disneyland. Even in times of go-go, she would surround those with her kindness. 
Her second husband, Chris Tam, shared with The Standard, how truly grateful he was for Abby Choi, "She was a kind-hearted person who always wanted to help others, and she had always supported and loved me. People who become family members and friends with her are blessed." 
---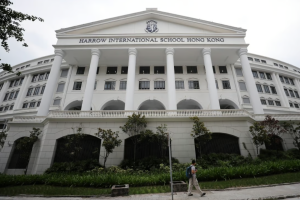 The Beginning of An End
On February 21st, 2023, Choi was expected to pick up her daughter from Harrow International School Hong Kong. When Choi didn't arrive or pick up calls from the school, she was reported as missing. Later learned by HK police, Choi's chauffeur and former brother-in-law Anthony Kwong Kong-kit was believed to have driven to Kadoorie Hill to meet the model.
Unsurprisingly, in the missing person's report, the brother and parents of Choi's ex-husband provided false and misleading statements. 
---
Early Life
Choi, the eldest of three daughters, grew up in a wealthy family that ran a construction company with ties to Chinese businesses. Her mother is a businesswoman on the mainland.
---
 Ongoing Investigation Reports
A police probe showed Choi, who later married the son of a popular chain restaurant founder, had planned to sell the property, under the name of her former father-in-law.
Suspicion began to evolve as parts of her dismembered body were found in a house and cemetery on Friday, February 24th. Choi's lifeless body was found headless, discovered in a village in Tai Po, a suburb of Hong Kong.
After a long week, on Sunday it has been reported, according to South China Morning Post, that some of her body parts were hidden inside a refrigerator and some of them were cooked. Police discovered a meat slicer and an electric saw at the scene, alongside two types of choppers, a hammer, face shields, black raincoats, and a purple purse that belonged to Choi, with her ID in it. 
DNA tests confirmed a skull discovered in a large soup pot and two legs found in a refrigerator at the ground-floor flat of the Lung Mei Tsuen three-story house; however, some of Choi's body parts, involving her hands and torso, have yet to be recovered. The investigation officers are still checking surrounding sights to find the remains that may have been disposed of. 
Forensic experts found a 6.5 cm by 5.5 cm hole at the back of the skull. It is believed this could have been the moment Choi passed, with blood spatters in a vehicle suggesting she was attacked there.
Interestingly enough, Kwong Kau, Choi's former father-in-law, and an ex-police officer are suspected of being the murder's mastermind, who rented the village house in Lung Mei Tsuen. A standard 500 sq ft unit in the area is around $10,000 HK or $1,273 per month. The apartment had been rented only a little prior to the murder of Abby Choi. 
Alan Chung, superintended in charge of the case, mentioned there were ongoing financial disputes between Choi and her former in-laws. The suspects of the killing include ex-husband Alex Kwong Kong-chi, brother-in-law Anthony Kwong Kong-kit, father-in-law Kwong Kau, and mother-in-law Jenny Li Sui-heung. Currently, they have been arrested as part of the ongoing investigation. The court ruled a denied bail.  Currently, the court adjourned a hearing on the case to May 8th, 2023.
---
Community Remembrances
Members of the Tai Po Rural Committee and the community, about 40 people total, gathered around to observe the rituals to pacify the murder, in hopes of helping comfort one another. A local resident said the tragic incident has left many distressed, with some opting to leave the village where body parts were found. At the ceremony, incense was burned, ad customary rituals were f[performed by Taoist priests. Though, members of Choi's family did not attend the event. The ceremony started at 10 am and lasted until 6 pm. Basically, this was done in granting Choi's spirit peace and helping alleviate the emotional baggage the local community feels.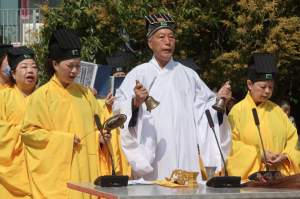 The Hong Kong Red Cross and other groups have helped organize a counseling session for residents, to help them in this devastating moment.
Her second husband, Chris Tam, said he was grateful that Choi came into his life, while her parents-in-law treated her like their own daughter. He added he's promised to take care of Choi's four children, including two with her ex-husband, who is currently with Choi's mother. Choi often brought her children with her ex-husband to her Kowloon Tong residence and let them play with her other two children with Chris. The four kids also went to Disneyland together.
Friends of Choi, remember her as loving and caring to all. A friend of Choi's said she was nice and friendly to helpers and drivers. 
---
Given in regard to Abby and her family, may Abby Choi rest in peace. For she was well-loved and lived a fulfilling life. All thoughts go out to the Choi family and the community.
Leave a Comment
About the Contributor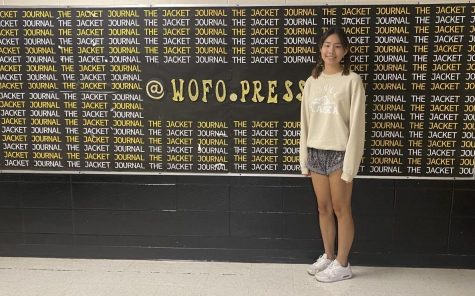 MeiLi Caldwell, Staff Reporter
MeiLi is a WCHS senior; this is her first-time reporting for The Jacket Journal. She has run for four years on WCHS's cross-country team. She is a driven...