SheBelieves Cup 2023
Women's Soccer Cup 
I believe women's soccer is popular as well as men's soccer today. SheBelieves Cup was originally launched in the run-up to the 2015 Women's World Cup and started in 2016. It has evolved into a special bond between the U.S. Soccer and its fans, taking a powerful message of empowerment and that of believing in yourself into communities across the nation. This cup is inspired by the women national soccer team to encourage young women and girls to reach their dreams, athletic or otherwise. The U.S. hosts every year, but countries which participate in the Cup are different. The USA women's soccer national team became champions five times. 
~History Champions & participate countries~
First year, USA became the first champions for SheBelieves Cup by winning all three games, against Germany, England and France in 2016. Second year, the USA stood fourth by losing to England because of the goal difference. Germany was second following last year and France was the champion in 2017. Countries which participated in the cup in 2018 were the same as in 2016 and 2017. However, standings were too different. The champion was USA, which was fourth place one year ago, and second was England, they were third both 2016 and 2017. Third was France and fourth was Germany. In 2019, Japan and Brazil joined this Cup for the first time. England had a champion, second was USA, third was Japan and fourth was Brazil. In the 2020 SheBelieves Cup was the USA's final competition before the sports world shut down due to the COVID-19 pandemic. This year, Spain participated in the cup for the first time and they were second place. The USA won all three games and stood first, England was third and Japan was forth. The Cup in 2021, USA won all three games again, and they were champions. Second was Brazil, Third was Canada, the country which joined the cup for the first time, and fourth was Argentina. Last year, all three countries participated in the cup for the first time. USA had a champion the following three years and fifth time. Second was Iceland, Czech Republic was third and New Zealand was fourth.  
Below are the results of each year. I hope it helps you understand the results better.
Year Champion Country ( 2nd, 3rd and 4th)
2016 USA (Germany, England and France)

2017 France (Germany, England and USA)

2018 USA (England, France and Germany)

2019 England (USA, Japan and Brazil) 

2020 USA (Spain, England and Japan) 

2021 USA (Brazil, Canada and Argentina) 

2022 USA (Iceland, Czech Republic and New Zealand) 
~Before SheBelives Cup~
It was reported that Canada, Brazil and Japan will participate in the SheBelieves Cup in December 2022. I will introduce each of the four countries' recent games. 
<USA> 
Their two most recent games were against New Zealand on January 17th and 20th 2023. The first one was an away game at Wellington Regional Stadium, New Zealand. They had 15 shots, 7 shots on the target and scored 4 points. Mallory Swanson, who was the starting member as a forward, scored two goals. They won the game 4-0. The second game was also an away game at Eden Park. They had 22 shots, 10 shots on the target and 5 scored. Mallory Swanson scored again and Rose Lavelle scored two points. New Zealand didn't have any shots in this game. The US women's national team is in good condition for SheBelives Cup.
<Canada and Brazil>
Their most recent games were against each other on November 11th and 15th 2022. First game, Brazil had 9 corners and made 20 shots, so those were more than Canada, but shots on target were 8 both teams and Canada won the game 2-1. Second game, Canada made more shots than Brazil, but Brazil made more shots on target and they won 2-1. It is interesting that possession was the same percentage in both games as Brazil 49% and Canada 51%. Moreover, the players who scored those two games were all different players, so both teams have more than two players who can score well. From those, those two teams have the same levels and it must be difficult to guess which country won the SheBelieves Cup.  
<Japan>
Their two most recent games were against England on November 11th and Spain on November 15th 2022. They lost both games. First game, England had shots on target three times as many as Japan, and they scored 4 goals and they did not let Japan score in the game. Second game was better than the first game. They lost the game 0-1, but they made 13 shots and 6 shots on target. It was more than Spain. Both games' possessions were Japan 39% and other teams 61%, also passes were less than other countries. It is interesting that their game results in the SheBelieves Cup, their first game in 2023. 
 So far (February 27th), FIFA Women's World Ranking Teams 2023 is the first USA, 6th Canada, 9th Brazil and 11th Japan from Infosportsworld research. It is interesting that these four teams won the Cup. 
~SheBelieves Cup 2023~
   SheBelieves Cup was held February 16th to 22nd. The first game was played in Exploria Stadium, Orlando, FL. The second game was in GEODIS Park, Nashville, TN. The third game was in Toyota Stadium, Frisco, TX. They had two days between each game. 
   The first one was Brazil vs Japan (1-0), and USA vs Canada (2-0). First game, Japan just had one shot on target despite having 13 shots, and they didn't have any scores. Brazil had 5 shots on target, and scored one goal. It was a great assist from the left side and score. Second game, the USA had higher records against Canada for shots, shots on target, possession, passes and pass accuracy. Mallory Swanson, a USA player scored two goals in 7 minutes and 34 minutes. No one can stop a 24 year old pretty good soccer player.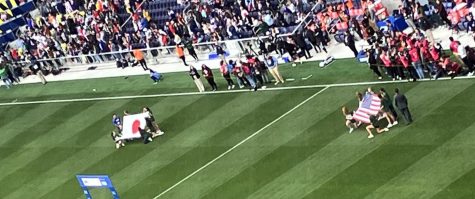 The second one was USA vs Japan (1-0), and Brazil vs Canada (0-2). First game, I watched the game USA vs Japan at the stadium. I was surprised there were 25,471 people in the stadium. The stadium was excited. I am sure it was an amazing game for both teams. USA won the game from Mallory
Swanson's score. However, Japan looked like they had higher skills than themselves before. They lost the game, but they had 15 shots despite the USA, the number one team of all over the world, having 5 shots. Second game, Brazil had shots more than Canada, but Canada had higher the number of passes and percentage of possession, and they won. Canada's both scored by head and a strong shot were great. 
   Third game was Canada vs Japan (0-3), and USA vs Brazil (2-1). First game, Japan had scores from sliding to the right cross, and from a penalty kick, and a shot by Jun Endo who plays for Angel City FC. Second game, USA scored two goals by Alex Morgan and Mallory Swanson. Her records for the national team became 31 goals and 27 assists. 90 minutes, Brazil scored a point by a heading, but the USA won the game. 
   As a result, the USA had a champion for SheBelieves Cup 2023. They became champions 4 years in a row, and 6th time as the champion of the cup. The best soccer women's national team in FIFA was overwhelmingly strong.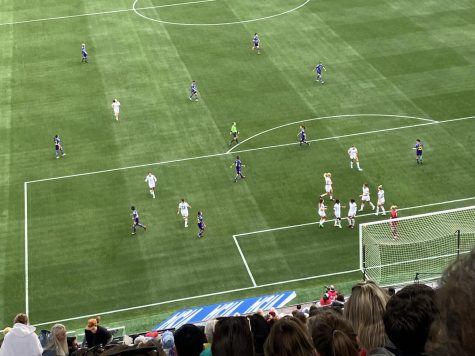 SheBelieves Cup 2023 had good games as well as these 12 years. I watched all the games on TV except USA vs Japan, which I watched at the stadium. Games were all exciting. Moreover, I guess those games for the Cup gave a dream for young women and girls, because some of them who want to be a soccer player in the future, talked about their dream including who is their longing player at the stadium during half time. It was amazing, also I am a girl who got energy from the games. I hope the Cup develops women's soccer forever. 
Leave a Comment