The Nori Project: A solution to American Food Deserts
Take a look at The Nori Project, an upcoming business with the goal of using new and improved vending machines to solve American hunger and food deserts.
Due to the strength of our country and ignorance towards issues like poverty and hunger, American food deserts are widely overlooked by political figures and government officials. The USDA says that a food desert can be classified as a geographical area where people have limited access to a variety of healthy and affordable food. These food deserts widely affect neighborhoods containing racial minorities of lower socioeconomic statuses. Millions of people around the country suffer because of a lack of nutritious food and end up having to resort to unhealthy lifestyles.
Dr. Anora Morton noticed this problem in her own town and came up with the perfect prototype to eradicate these American food deserts for good. With her company, The Nori Project, Dr. Morton hopes to bring easily accessible nutritious food to low-income neighborhoods.
---
The Nori Project
When I first witnessed Morton state that she was going to tackle the problem of food deserts, I was puzzled. I thought… how is one woman going to do all of this? I'll just say, her meticulous plans and passion set me straight very fast. 
The goal of her company, The Nori Project, is to bring hi-tech Japanese-inspired vending machines stocked with affordable and nutritious food items to every city block.
Vending machines as we know them provide people with quick, easy, and usually unhealthy snacks. The vending machines in Japan are 100 times different.
During her time at The University of Louisville Law School, Dr. Anora Morton got the chance to study abroad in Japan. She mentioned to me that she was late to her very first class overseas because of the shock of seeing these foreign machines on the streets of Japan.
With The Nori Project, Morton plans to first bring a machine like this to the West End of Louisville, KY, and will sell meals at an affordable subsidized price via any method of payment including SNAP/EBT benefits by the summer of 2023.
Dr. Morton has created a "3-minute pitch" video with more information about this company:
---
How Will This Happen?
In reality, bringing this piece of Japanese equipment to America is not a cheap thing to do. The start-up price is around $150,000. Dr. Morton has spent months fundraising and speaking out about her new company.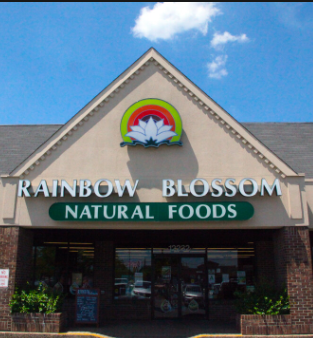 For the first machine in Louisville, Morton plans to receive donations from a Natural Food Market called Rainbow Blossom. This market specializes in organic produce and is a big part of the Louisville community.
Morton hopes to start with one machine and eventually receive government funding to place more machines around the state of Kentucky and eventually the entire country.
Because these machines will be in relatively low-income neighborhoods, Morton has come up with a perfect plan to keep the machines safe from any sort of vandalism or crime. The machines will be built with shatterproof glass, steel walls, and weatherized parts. The machine and company also enforce a "for us, by us" concept, suggesting that people should treat the machine respectfully.
---
In order for this amazing idea to be successful, The Nori Project needs your help. A quick follow on Instagram + TikTok or an in-person shout-out can do a lot for an up-and-coming business like this.
Website: https://www.thenoriproject.com/about
Instagram: @THENORIPROJECT

Tiktok: @THENORIPROJECT
Leave a Comment
About the Contributor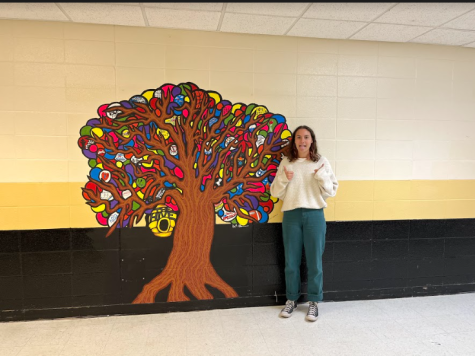 Logan Weaver, Editor, Staff Reporter
Logan is a senior at WCHS and this is her first year as an editor and her second year as a journalist for The Jacket Journal. In her free time, she enjoys...