WCHS Diversity Assembly
An exclusive peek into the Diversity Assembly that NIA Club hosted on February 2nd, 2023.
On February 2nd NIA Club hosted our school's Diversity Assembly. Chorale sang a couple of songs, we had a guest speaker, and there was a great message for everyone to remember.
The guest speaker was Devine Carama, and he shared some of his stories with us. He talked about his family a little bit and his childhood. He mostly talked about how modern-day hip-hop affected the minds of people.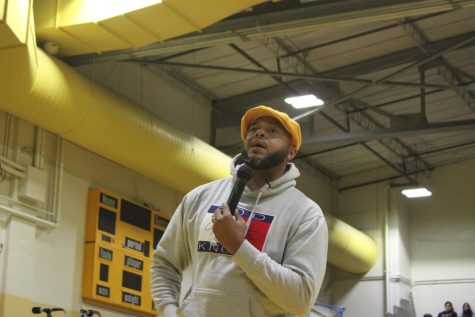 He said that angry music isn't healthy to listen to when you're looking for an escape. By escape, he meant that when the world around you is too loud and if you want to silence it, putting in your earbuds is a good way to rid yourself of the noise.
But if all you hear are people yelling about what's wrong in their lives, or how they treat a girl, or how they're gonna hurt someone, those feelings are what's going into your head, transferring from your earbuds into your mind.
Once he was done speaking, he rapped a little bit for us. His rhymes matched the rest of his speech and were a good way to close the assembly.
Overall, the assembly was about being a leader in your community without having to be an adult. There were a lot of really good stories that he told, and the interactions he had with the students were amazing.
In my opinion, this was one of the most engaging assemblies I've ever attended, and I enjoyed every second of it.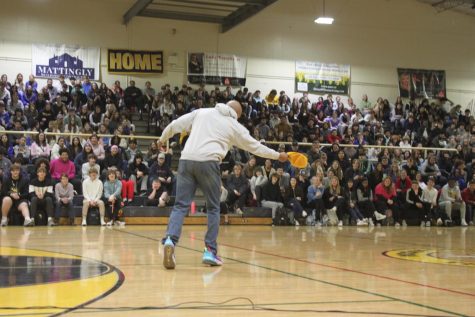 Leave a Comment
About the Contributor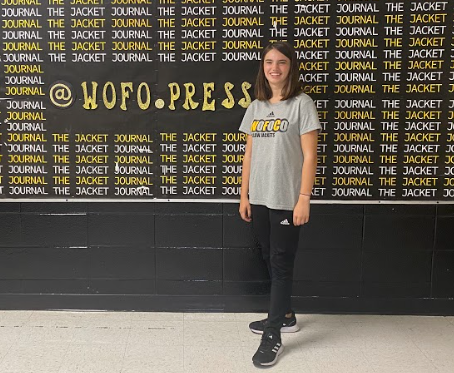 Annabelle Crume, Staff Reporter
Annabelle is a Junior at Woodford County High School. She wants to write about the behind-the-scenes aspects of student life. Her hobbies include writing...