Dance Gold- More Than Just a Dance
How WCHS NHS & Beta Club has made it so you can help childhood cancer research AND go to a fun event!
      In the U.S, approximately 1 in 285 children are diagnosed with cancer before their 20th birthday, meaning every 3 minutes, a family is delivered the devastating news that their child has some form of cancer (American Childhood Cancer Association). For most of us, a cancer diagnosis is an irrational worry in the back of the mind that rarely comes into fruition. Not all of us can be so lucky, however, some even having to face the idea that their child is one of those unfortunate patients. With research on the diagnosis still on-going, those of us who do not carry the weight of the medical bills, frequent hospital visits, and grief should be doing everything we can to reach a cure. To prove that even students can invoke this change, WCHS's NHS & Beta Club is providing a way you can make a difference and have fun!
     Mrs. Romine (NHS & Beta Club sponsor),  Arden Stone (NHS & Beta Club President), and the club members themselves have been dutifully planning and piecing together materials so that you have the opportunity to put your resources towards a good cause. DanceGold, the historic, electric event focused on a brighter future, will be making its triumphant return to WCHS on February 18th from 4pm-10pm. If you are unable to attend, they have made it possible for you to contribute by donating or submitting a business sponsor!
A graphic with event details can be found here and the form to sign up is linked here.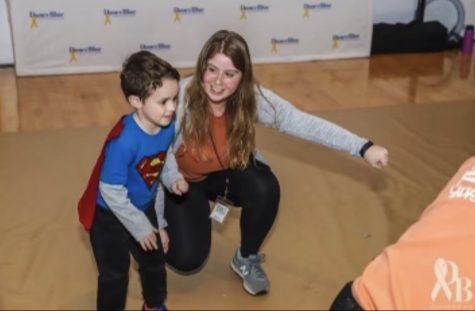 If the name "DanceGold" sounds unfmailair, you might recognize the "mother" event it is based on, DanceBlue. This is the University of Kentucky's 24-hour dance marathon that raises money for Kentucky Children's Hospital Pediatric Hematology/Oncology Clinic and will support research at UK Markey Cancer Center. This year, DanceBlue will take place on March 25-26. Our own dance marathon has not occurred in several years, but personal stories of childhood cancer within our student body have inspired the revitalization of the event.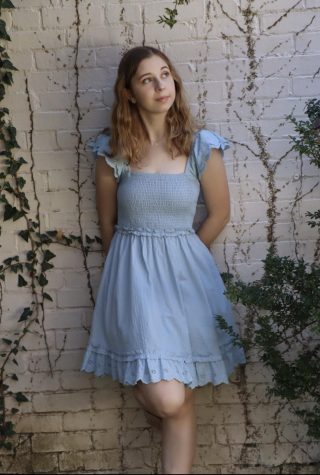 While many members of our student body might have a connection to childhood cancer, I thought it important to note that NHS & Beta Club President and a main planner of this event, Arden Stone, is one of those students. Her youngest brother, at just two years old, was diagnosed with leukemia, but has, thankfully, been in remission since 2015. I sat down with her to discuss how DanceBlue uplifted their family during that difficult time, and how it would become a strong reason she wanted to bring DanceGold back to WCHS. Our recorded interview can be found here
Arden Stone exemplifies how students at WCHS can make a difference. You, too, could live up to this standard by taking a few hours out of your day to attend the marathon or a few dollars out of your pocket to take one more step towards finding a cure. If you have any further questions, make sure to email a[email protected] or [email protected] and help WCHS make DanceGold more than just a dance!
Leave a Comment
About the Contributor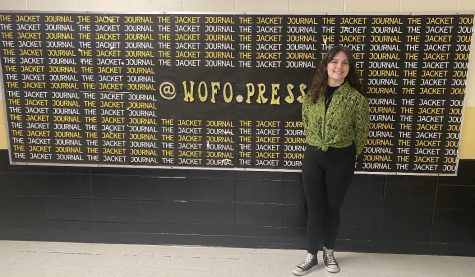 Rylie Sudduth, Staff Reporter
Rylie Sudduth is a senior at WCHS and so excited for her first year with the Jacket Journal!! Rylie's passions outside of school lie with the arts, so...