Meet Our Counselors!
Everyone knows the school counselors are in high school, but does anyone know what they do? I asked the student body for questions for the counselors, and these are their responses!
Who are you and what do you do?
"
My name is Ms. Hazelwood and I'm the Youth Service Center Coordinator here at WCHS! I assist students in being successful in school and out by helping remove barriers to success they may be facing!"
— Jasmine Hazelwood
Editor's Note: I think it's awesome that we have a youth services "department" of sorts, as it relieves the stress for students trying to learn and do new things. Since there is someone or multiple people at the school who can help students face these challenges, I feel like the school is a more pleasant place.
What made you want to be a counselor/coordinator?
"
For me, it was more of a calling to be a Counselor. I wanted to help people on a broader scale than just my classroom. I enjoy helping solve problems and listening when people need to talk."
— Kristen Wilson
What is the most common elective?
"
I don't know that we have a "most common" elective, but I think it is great that students have so many different options to choose from here. I think most people can find at least something they are interested in investigating as a class."
— Cindy Anderson
What was your GPA in high school?
"
I went to high school a long time ago and really couldn't tell you what my GPA was. My high school was in rural Missouri and we did not have any AP or dual credit opportunities. I am very glad that students at WCHS have these classes available to them. High school has changed a lot since I was a student!"
— Cindy Anderson
How can students get in touch with them?
Leave a Comment
About the Contributor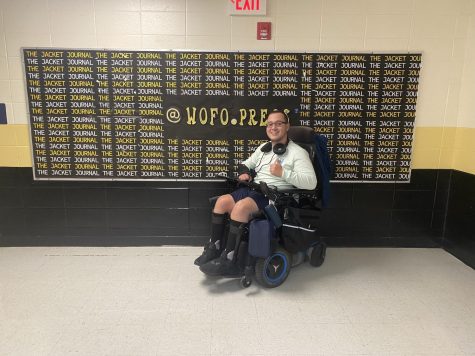 Gavin Barrows, Staff Reporter
Gavin is a senior at Woodford County High School. He is in his second and final year as a Jacket Journal writer and in his first year of Channel 4 contribution....