Woodford Theatre Young Artists Singin' All the Way to Junior Theater Festival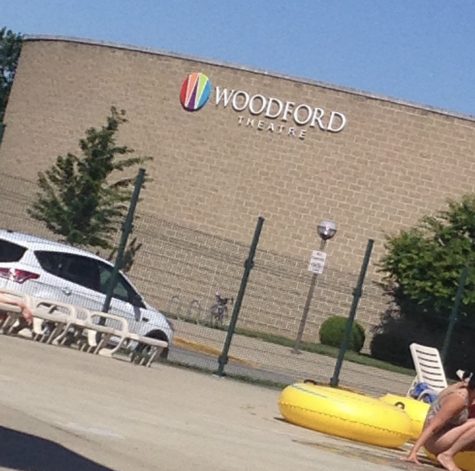 Walking into Falling Springs, you might see the nook Woodford Theatre sits in and be a bit confused. It may seem a bit out of place, but it has been a vibrant art community since 1998 and, as their mission statement reads, they're goal is "to produce the highest quality live theatre possible, working to create a theatrical experience that inspires and educates the Bluegrass" (WoodfordTheatre.com). Part of what makes this dream come to life is their dedication to theatre education with their group of students ages 10-18, Woodford Theatre Young Artists. Young, they may be, but would you guess they would be traveling all the way to Atlanta to demonstrate their talents for Broadway stars?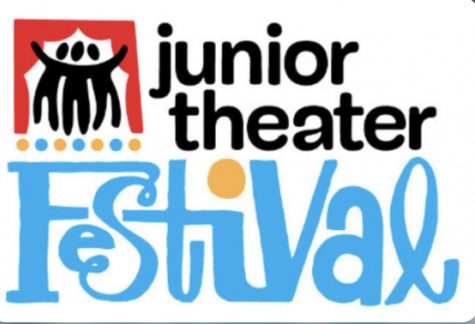 Junior Theatre Festival is the gathering of thousands of eager, bright-eyed musical theatre students who come together to showcase their group's talent, take workshops from professionals, and celebrate the art of theatre together! The East Coast Junior Theater Festival 2023 takes place in Atlanta, Georgia, January 13-15, this year being the 20th anniversary of the festival. Their website explains, "JTF [Junior Theater Festival] brings together student musical theater troupes from all over the world for a weekend of musical theater mayhem and madness. Each troupe performs fifteen minutes from a Broadway Junior®️ show for adjudication by a panel of musical theater experts. The weekend also features professional development for teachers, workshops for students and parents, a New Works Showcase featuring new musical adaptations soon to be released and concludes with a grand finale concert headlined by Broadway's best!" (JuniorTheaterFestival.com). Headliners for this year include most of the original cast of Mean Girls the musical, Katy Geraghty (fresh off the Broadway revival of Into the Woods as Little Red), Luca Padovan (widely known as Paco in You), and more!
As the website previously mentioned, each theater troupe prepares a 15 minute version of a show from the MTI (Musical Theatre International) Junior show catalog, shows designed for children elementary-high school to perform. Woodford Theatre Young Artists is working to craft their 15 minute version of Singin' In the Rain JR. Cast member Emory Snellgrove comments on the process: "Rehearsing the cut has been super fun! I love being with my favorite people and doing what I love! This is not the first show we've done as a group! Last year, we did All Together Now, we took Music Man to JTF, then we did [a] Showcase! This year, we have a group with many new people and we are so lucky to be one of the first groups to perform Don't Let The Pigeon Drive The Bus The Musical! " She goes on to discuss how creative choices the directors have made are her favorite part of their piece, "I love how we become objects, for instance, I'm a piano and a lamppost. Singin' in the Rain is a tap musical, but since we can't have tap shoes (only jazz shoes), and the rooms are carpeted, we can only practice soft-shoe tap. However, our brilliant directors decided that WE would make the sounds! So in the tap dance break, some people sit down on the sides and use our hands to either snap, clap, pat the floor, or pat our legs! We do this to the beat of the tap moves!!"
Snellgrove's favorite part of the cut is born from the unique nature of JTF which, other Woodford Theatre Young Artist Harper Brady, elaborates on, explaining what is so different, but special about telling a story in 15 minutes without costumes or sets: "Rehearsing a cut takes a lot more research than an entire show. One of our "homework pieces" was to watch the whole show (if we had access) to truly comprehend the time period. Another obstacle that you may face is characterization. As you don't have the whole show to rely on, it may be hard for actors to understand your character's development in whole. In JTF, we are not allowed props, costumes, or set pieces. Due to this, we have the opportunity to make set pieces using our bodies, an example of this being making a piano key with your fingers. This adds a whole sector of creativity to the show." Even with the dedication they are pouring into rehearsal and the intense whirlwinds of workshops and performance they recall the last time they attended the festival, Snellgrove summing up the festival as "loving" to pair with Brady's one-word description of "community".
While they are hard at work now, they will be holding a sendoff performance on Wednesday, January 11th at 8:00pm in the Woodford Theatre before departing for Atlana the following day! We at the Jacket Journal wish these aspiring artists luck on their journey!
Leave a Comment
About the Contributor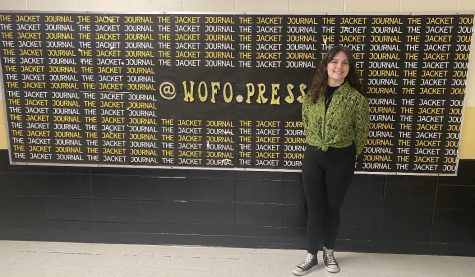 Rylie Sudduth, Staff Reporter
Rylie Sudduth is a senior at WCHS and so excited for her first year with the Jacket Journal!! Rylie's passions outside of school lie with the arts, so...