Why You Should Become a Falling Springs Lifeguard
Falling Springs Recreation Center is in need of lifeguards, and you may be a perfect fit! Read on to learn more.
Since the Covid-19 pandemic, pools have been in crucial need of lifeguards. Many pools in surrounding counties are in threat of or have closed down because of the shortage of lifeguards. However, Falling Springs has continued to stay open through this nationwide problem but is in need of lifeguards. Though Falling Springs doesn't have the best reputation socially, it has proven to be an amazing place to work because of its flexible hours, good pay, easy workload, and staff connections.
---
Flexible Hours + Good Pay
Recently, Falling Springs listened to workers' complaints about their wages and significantly increased their pay. The new wages are:
Regular Lifeguard/Starting Pay: $11.00
Assistant Head Lifeguard: $12.50
Head Lifeguard: $14.00
With the demonstration of good leadership and working qualities, promotions (and a pay raise) are easy to achieve.
Not only does Falling Springs have amazing pay, but it also offers easy and flexible scheduling. Most of the people that work at Falling Springs are teenagers: something that the managers are aware of. Marking off for a school function or a family event is easy to do. Many guards who are involved in many different activities find comfort in working at Falling Springs because of its ability to let them work only when they are free. This is the perfect teenage job because it allows you to make the money that you need while also giving you time to do
---
Fun, Easy, Job 
Unlike other teenage jobs in Versailles, the workload of a Falling Springs lifeguard is relatively easy. During the winter, watching the water in the white chairs and just talking to your co-workers is the most that you will do. There will always be an occasional cleaning duty or bloody nose that needs to be dealt with, but otherwise, you get paid to sit in a chair and talk for hours on end.
During the summer, there is a significantly more amount of action. You rotate through the two pools and watch patrons. It is a little bit stressful on busy days but in the three summers that I have worked, we have never had to do a serious save on anyone. Free popsicles, water slide rides, and amazing tans make the stress of summer worth it!
---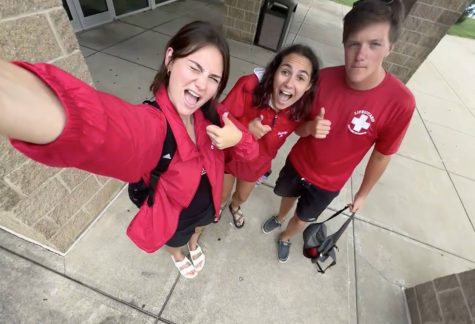 Meaningful Connections
Falling Springs truly does bring people together. In order for things to run smoothly, especially in the summer, the staff has to be close. In an attempt to do this, multiple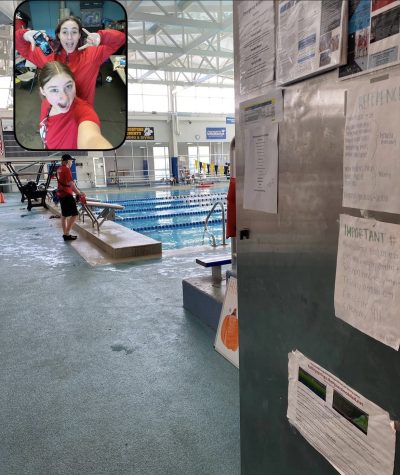 lifeguard parties are thrown every year and there are frequent staff outings. During the winter, when sitting in the white chairs for hours at a time with just one or two other people is your biggest responsibility, getting to know your co-workers is inevitable. During the summer, you get to know a wide array of lifeguards because of how many people work a day. I have met most of my best friends at Falling Springs and have made so many meaningful memories.
---
There are many other perks to being a lifeguard at Falling Springs but listing them all would be impossible. I have learned so many meaningful life and first aid skills at this job and I feel that it has prepared me for further leadership positions in the future. Overall, Falling Springs is an amazing place to work and is somewhere you should seriously consider applying to!
For information, click this link
Leave a Comment
About the Contributors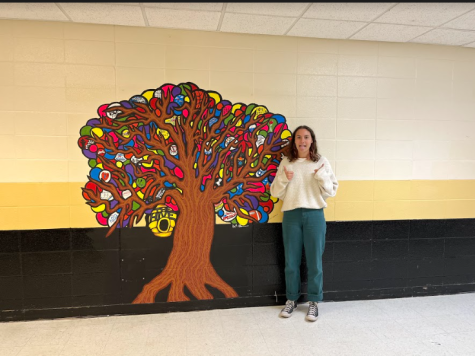 Logan Weaver, Editor, Staff Reporter
Logan is a senior at WCHS and this is her first year as an editor and her second year as a journalist for The Jacket Journal. In her free time, she enjoys...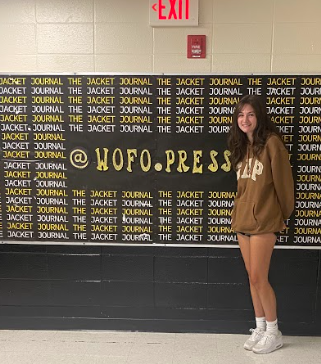 Lainey Banks, Staff Reporter
Lainey Banks is a senior at Woodford County High School, and this is her first year in Digital Journalism. She likes to listen to music, draw, read, and...