Did a Rocket Crash Near Earth Without Us Knowing?
A Chinese Rocket headed towards Earth on October 1st, 2022.
On October 1st, 2022, China launched the rocket "Long March 5b" into the air. The rocket was set to deliver a module to the Tiangong space station, but there's a catch:
After coming out of orbit, the rocket was sent spinning towards Earth.
The Logic Behind China's Rocket Launch
The point of the rocket launches is to provide more updated research for the Aerospace Corporation.
Rockets are commonly launched to reach a bigger checkpoint– in this case, China has been launching rockets into orbit to push space station models into Earth's lower orbit.
This is not the first time China had launched one of its own rockets into space.
For example:
China's "Long March 3b" rocket (1992)

CZ-5b R/B Tianhe (April 29, 2021)

CZ-5b  R/B Wentian (July 17, 2022)
Danger Zones
Below is a graph of the predicted danger zones for the fallen rocket.
The closer the rocket falls to the predicted date, the more accurate these graphs become. They are updates frequently for the most accurate information.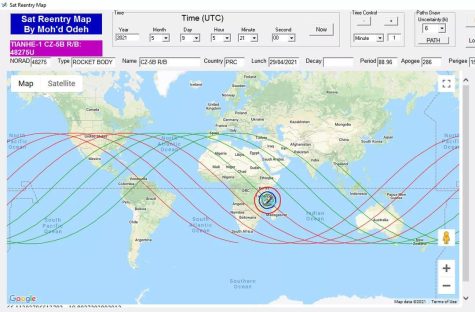 Ultimately, no one has been harmed because of these rockets. The risk of death or harm is very low– a 0.05% chance.
However, it is crucial that we stay up to date with the news, so we have a sense of what is going on in the world.
Sources
https://arstechnica.com/science/2022/11/your-chance-of-dying-from-a-falling-chinese-rocket-less-than-1-in-a-trillion/
https://www.smithsonianmag.com/air-space-magazine/disaster-at-xichang-2873673/
https://www.scientificamerican.com/article/chinese-rocket-will-crash-to-earth-on-november-5-heres-what-we-know/
Leave a Comment
About the Writer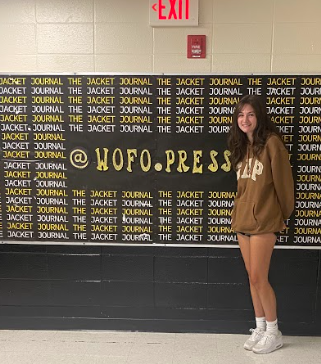 Lainey Banks, Staff Reporter
Lainey Banks is a senior at Woodford County High School, and this is her first year in Digital Journalism. She likes to listen to music, draw, read, and...