Woodford County Chorale Has First Concert Of The Year!
Susan Todd

WCHS Chorale, a section of WCHS Choirs, had its first concert on October 23rd at Forks of Elkhorn Baptist Church. It was combined with Franklin County Choir, East Jessamine Choir, and Capital City Chorale. This is the first time multiple schools have collaborated for a choir concert in our area.

Preparing for the concert was hard, as we went to practice at EKU as previously covered. "Agnus Dei" was the piece we practiced most for the concert because of this. Sadly, footage of that song was not obtained. The other pieces, "He Never Failed Me Yet" and "Earth Song", have footage you can view above.

My favorite part of the concert was when we sang "He Never Failed Me Yet" as I love gospel music and jazz, I was in my element. "Earth Song" was a lot of fun too, the harmony in that song was beautiful.

Overall, the concert went well and we had a lot of fun! It's a great way to go out, as I'm a senior and this is my final round of concerts. I can't wait to see what the rest of the year holds for WCHS Choirs!
Leave a Comment
About the Contributor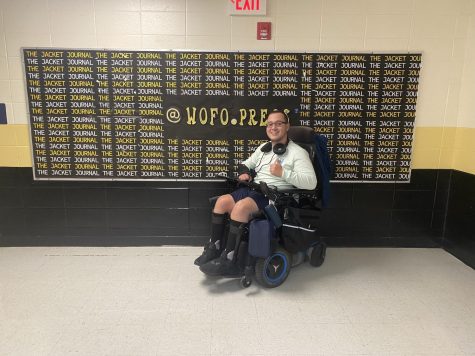 Gavin Barrows, Staff Reporter
Gavin is a senior at Woodford County High School. He is in his second and final year as a Jacket Journal writer. His hobbies include but aren't limited...