DanceBlue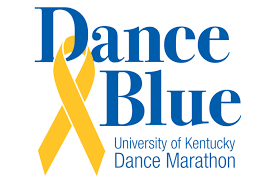 What is DanceBlue?
DanceBlue is a year-long fundraising effort, culminating in a 24-hour no sitting, no sleeping Dance Marathon right in the heart of UK's campus. All efforts support the DanceBlue Kentucky Children's Hospital Pediatric Hematology/Oncology Clinic.
What is the history behind DanceBlue?
DanceBlue was inspired by a little boy named Jarrett Mynear. By the time Jarrett was 13, he had been diagnosed with 6 different types of cancers. Just before his passing, his list of final requests included raising funds for improvements to the Pediatric Oncology Outpatient Clinic. DanceBlue raised over $123,000 during its first year in 2006, and since then has raised $10 million For The Kids!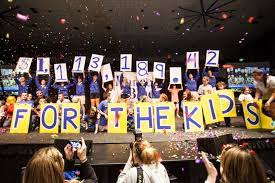 What is the DanceBlue mission?
It is the mission of the University of Kentucky 24-Hour Dance Marathon, DanceBlue, to create a multi-faceted organization that operates through the support and leadership of the UK students, faculty, staff, administrators, and the Lexington community. The organization enhances the lives of children and families fighting childhood cancer through the Golden Matrix Fund and therefore serves the Bluegrass by assisting those treated at the DanceBlue Clinic. Furthermore, DanceBlue strives to establish a continued tradition, invoke appreciation and involvement, and ultimately create something greater than oneself.
How Can I Contribute
You can contribute by simply just coming out to support all the kids and families involved or affected by this in one way or another. Also, you can visit www.danceblue.org, or download the DanceBlue app on ios or android devices to donate to this awesome cause!
Links
www.danceblue.org
https://www.kentucky.com/news/local/counties/fayette-county/article133400419.html
Leave a Comment
About the Contributor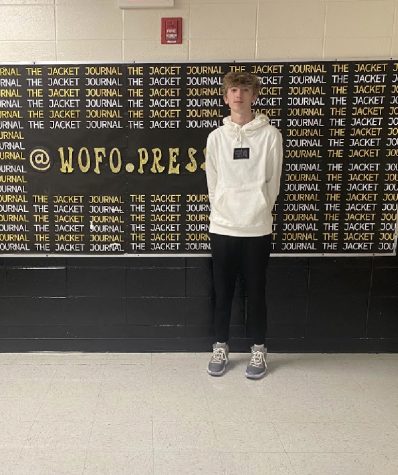 Landon Sears
Landon Sears is a sophomore at Woodford County High School. He enjoys spending his free time playing sports and playing video games. Landon is passionate...