In The Path of Falling Objects
A review of the novel written by Andrew A. Smith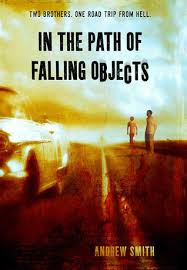 In the Path of Falling Objects
Written by: Andrew A. Smith
To start out, this book does not fall short on keeping the interest of the reader. With complex characters and a haunting plot line, this book delivers a thrill to its readers. The book starts out with two young brothers that who run away from home. Jonah is the middle child, and Simon is the youngest. Jonah and Simon's mother had recently left them, and their father is going to be released from prison in a few weeks time. The oldest brother, Mathew. is off in Vietnam fighting the war. With no one left but themselves, the two brothers set off to go to Arizona to be there when their father is going to be released from prison.
Throughout the trip, the brothers hitchhike a ride with two complete strangers: a psychopath named Mitch, and a young pregnant woman named Lilly. A series of bizarre and frightening events occur while riding with the strangers, which eventually causes the brothers to be separated. Everything that builds up to the climax of the book makes it even more shocking and memorable.
The plot of this story is remarkable, and I absolutely could not put the book down. I recommend this book to anyone who likes thrillers and stories about survival. In the Path of Falling Objects shows what it means to be a brother. This book delivers that message by giving detail about what they will do for each other to survive. I would rate this book a five out of five. You will not regret reading this book.
Leave a Comment
About the Contributor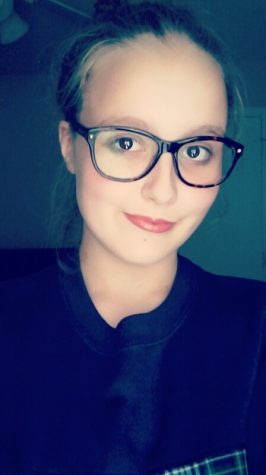 Lauren Newman, Staff Reporter
Lauren Newman is a freshman at WCHS. This is her first year writing for The Jacket Journal, and she hopes that she has a good time writing for it.