Ye West? His Internet Rampage and How It's Affecting Everyone Involved
A brief recap of the recent events covering rapper and philanthropist Ye West (formerly known as Kanye West).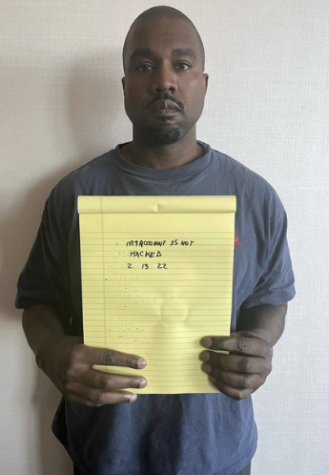 Ye West, previously known as Kanye West, has recently engaged in a flurry of online drama, calling people out, and even exposing text messages between him and other big names in the industry. Every post is captioned with all capitalized messages.  Not everyone involved has made a public statement about the situation, but keep reading, and you will know everything you need to know about Ye West.  
West was married to Kim Kardashian, a big-time model, influencer, and reality TV star for nearly 7 years. Over these years they had four children together.  All of this started after the two had gotten a divorce and Kardashian got into a relationship with the well-known comedian Pete Davidson. Their daughter Chicago West had a birthday party recently that West claimed Kardashian didn't invite him to, although he went anyway. After this scandal, West took to Instagram with a screenshot of his other daughter, North's, TikTok account, which she shares with her mother. The caption said, "SINCE THIS IS MY FIRST DIVORCE I NEED TO KNOW WHAT I SHOULD DO ABOUT MY DAUGHTER BEING PUT ON TIK TOK AGAINST MY WILL ?" After this post, he would continue to post multiple times a day about Kardashian and their divorce.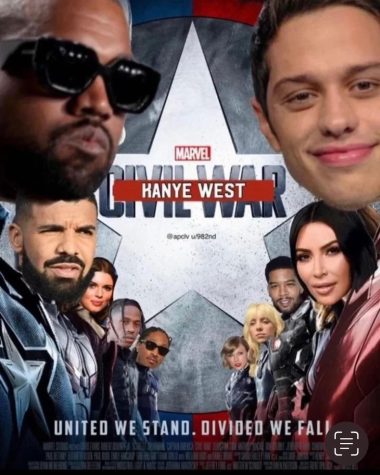 In addition to the posts about Kim, he attacked many other artists, such as Taylor Swift and Billie Eilish. He also sided with Travis Scott on the Astroworld incident in the late months of last year. Video of Eilish at one of her concerts surfaced after one of her fans had an asthma attack during the show. She stops the performance and says, "I wait for people to be okay before I keep going," which many think refers to Astroworld. West made an Instagram post with the caption, "COME ON BILLIE WE LOVE YOU PLEASE APOLOGIZE TO TRAV AND  TO THE FAMILIES OF THE PEOPLE WHO LOST THEIR LIVES NO ONE INTENDED THIS TO HAPPEN…" to which Eilish responded, "literally never said anything about Travis. Was just helping a fan" Eilish hasn't mentioned the situation since.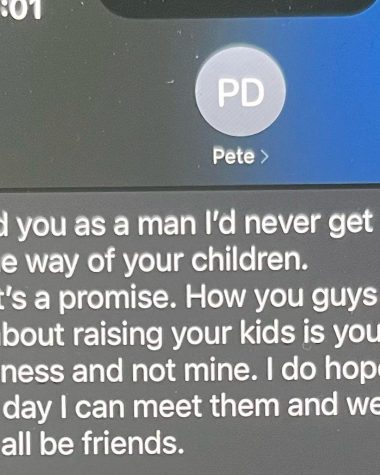 Pete Davidson, who West refers to as "skete," has also been a big part of this. Davidson and Kardashian started dating after West and Kardashian had gotten divorced. West posted a screenshot of texts from Davidson that read, "How you guys [go about] raising your kids is your [business] and not mine. I do hope [one] day I can meet them and we [can] all be friends," with the caption, "NO YOU WILL NEVER MEET MY CHILDREN." Davidson recently rejoined social media for the fourth time in about 4 years, though he hasn't publicly spoken about it. West also shared messages between him and his ex-wife. Kardashian wrote, "U are creating a dangerous and scary environment and someone will hurt Pete and this will all be your fault." West captioned the post, "UPON MY WIFE'S REQUEST PLEASE NOBODY DO ANYTHING PHYSICAL TO SKETE I'M GOING TO HANDLE THE SITUATION MYSELF." West has made multiple other posts about Davidson anyway. 
West continues to delete and repost everything on his Instagram. This article barely scratches the surface of West and the situation. Many other artists have spoken about it on social media, whether they're on his side or not. Despite everything, this situation certainly does not mark the end of his reign of online outbursts. 
View Comments (1)
About the Contributor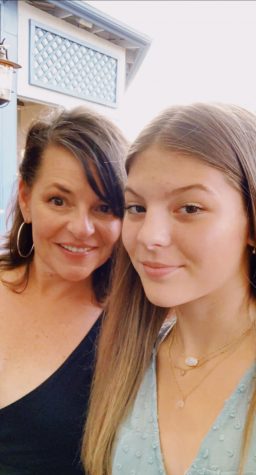 Tess Thompson, Staff Reporter
Tess Thompson is a freshman at WCHS, and this is her first year writing for The Jacket Journal. In her free time, she enjoys playing lacrosse, creative...