Up-and-Coming Indie: Lizzy McAlpine
Get introduced to Women in Indie's newest up-and-coming singer-songwriter!
The Indie genre of music has been largely popularized in the past decade, and artists such as Arctic Monkeys and Radiohead are taking the lead in the industry, especially among young people. Furthermore, the genre has been dominated by women, and influential singer-songwriters including Phoebe Bridgers, Clairo, and Mitski have never failed to climb to the top of the charts.
---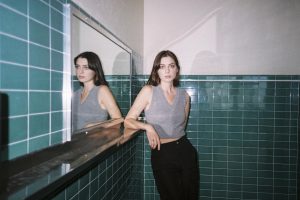 Introduction
The newest face of female Indie, with several singles, an EP, and two full-length albums under her belt already, is Lizzy McAlpine- a singer-songwriter hailing from Philadelphia, Pennsylvania who shook the internet with her social media presence. You may even know her from her unreleased song "You Ruined the 1975" which debuted in a viral TikTok in June of 2020. This pandemic-driven video, depicting Lizzy playing her acoustic guitar and singing on her bathroom floor, has nearly 8 million views and can be attributed to fully jumpstarting her career.
---
The Songs Behind The Songwriter
In 2018, two years before her sudden popularity, Lizzy released an 8-song album titled Indigo. Following this debut album that certainly has a raw, first-album feel, she studied in Spain and wrote her second full-length record: Give Me a Minute. Released around the time of her growing popularity in 2020, Give Me a Minute launched McAlpine's career in the indie world; with popular tracks featured on the album titled "Apple Pie" and "Pancakes for Dinner" consistently added on love-song playlists and songs emitting a folk-pop vibe that caught the eye of A-list celebrities such as Phoebe Bridgers, Camilla Cabello, and Shawn Mendes.
"
It's so hard to watch you be happy, It's so hard to know that I'm not"
— Lizzy McAlpine
Armed with a discography you could dance to, cry to, and text your crush to, each of Lizzy's releases are known to brilliantly reflect a time in her life, with a story you can clearly follow from beginning to end. This is especially present in her sophomore album titled When The World Stopped Moving: The Live EP, where we join Lizzy as she reminisces on the feeling of being hopeful in the beginning of a relationship, only for it to fail in the end. Lizzy's stripped-back songwriting style truly shines through in this album, with poetic lyrics such as "It's so hard to watch you be happy, It's so hard to know that I'm not" and "I never loved you more than when you said goodbye" allowing for intricate detail to effortlessly flow in a fully acoustic tracklist.
---
Where Is She Going Next?
Lizzy's newest album, titled Five Seconds Flat, is set to be released on April 8th, featuring a tracklist of 14 songs. These songs include:
doomsday

an ego thing

erase me (featuring Jacob Collier)

called you again

all my ghosts

reckless driving (featuring Ben Kessler)

weird (featuring Laura Elliot)

ceilings

what a shame

firearm

hate to be lame (featuring FINNEAS)

nobody likes a secret

chemtrails

OSS
Thus far, the album's vibe seems to be similar to her others in the sense that she is battling a toxic/failing relationship and all the emotions that come with it. This is especially prevalent in the first track titled "doomsday." The singles released thus far, "all my ghosts", "reckless driving", "doomsday", and "erase me", are all available to stream. If you're interested in giving the full album a listen on its release date, be sure to check back in on your preferred streaming service to give Five Seconds Flat a try!
---
Overall, Lizzy McAlpine has certainly made a name for herself in a thriving industry, especially among other young women who may be struggling with the same emotions and circumstances that influence her song lyrics. She's even traveling on tour right now; opening for singer/songwriter "dodie." So, if you find yourself drawn to the indie-folk genre, or with the desire to simply broaden your horizons, I would certainly suggest checking out Lizzy McAlpine. Here's a great way to get started: a playlist with her entire discography created by Lizzy herself!
Leave a Comment
About the Contributor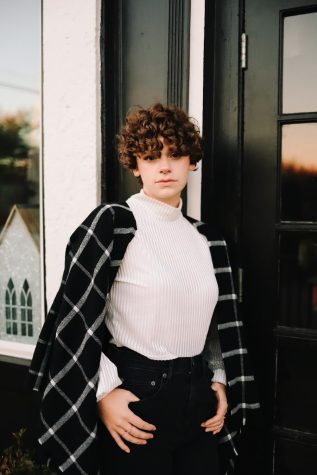 Lily Savage, Editor, Staff Reporter
Lily Savage is a senior this year at Woodford County High School. This is her fourth and last year writing for The Jacket Journal, and she is thrilled...