From Gravel Diamonds to Olympic Fields: A Softball Dream Come True
Read more to learn about Woodford County's own, Jenn Valeriote, and her very successful softball career!
---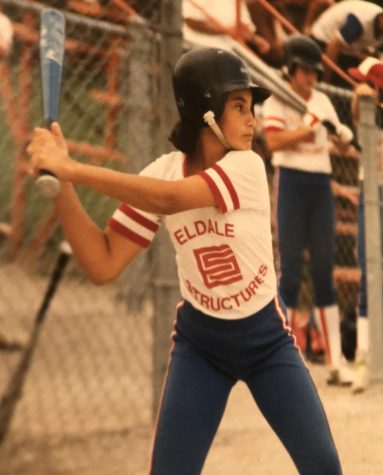 Jenn Valeriote's dream of playing for Team Canada began on a small gravel softball diamond in Guelph, Ontario. Valeriote's mother says, "I can clearly remember the day when Jenn said to me, 'Mom, there are two things that I want to do in life. One of them is to get a softball scholarship at an American University and the other is to play for Team Canada.'" Little did she know, she would achieve both goals over the span of the next 10 years.
In 1994, Valeriote received a full scholarship to play softball and volleyball at California University of Pennsylvania (Cal U). She packed her bags and moved from Guelph to California, Pennsylvania at the young age of 18. In her Junior year, her team won the first national championship in school history and finished with a record of 53-7. The following year, her team went on to win a second consecutive national championship, and they finished with a record of 46-6. During her time at Cal, Valeriote was named a two-time All-Region and three-time All-Conference athlete. If you were to look through the Cal U softball record books, Valeriote's name will be seen multiple times, as she holds the number 5 spot for Career Doubles and the number 7 spot for single-season at-bats. You can also find her name on the large bronze statue honoring her 1998 National Champion team.
---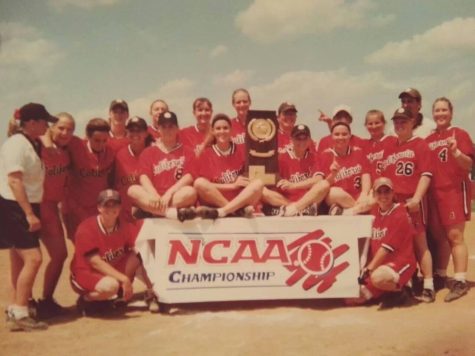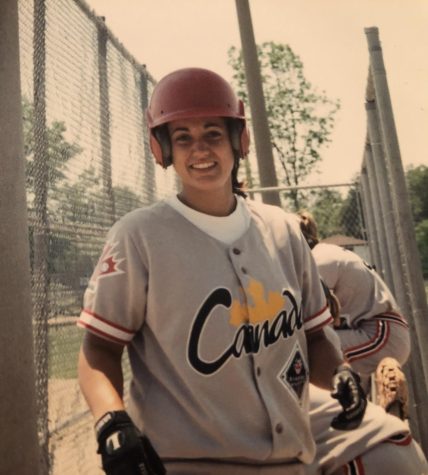 ---
During her sophomore year at Cal U, Valeriote went to a Team Canada walk-on camp, and they invited her back to scrimmage with the team the next day, which got her foot in the door with the program. After her senior year ('99), she was invited back to a training camp in Calgary, Alberta, where she lived for 2 months in the Olympic Village where the '88 Calgary Olympics were held. During that two months, Valeriote flew out to Vancouver for two weeks to play in The Canada Cup with teams; USA, Australia, Japan, China, and Chinese Taipei. She, unfortunately, didn't make the final roster for the 2000 Sydney Olympics, but training with the team is still one of the highest honors one can receive.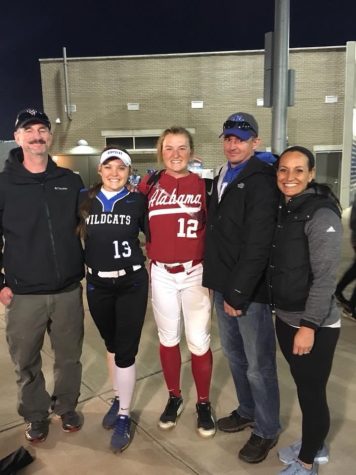 After settling down in Madisonville, Kentucky with her two kids (one of them happens to be me), she took the head coaching job at Madisonville North Hopkins High School. It wasn't long before most people in Madisonville knew her name, seeing as she led the Lady Mops to great success. Throughout her time as head coach, Madisonville North Hopkins softball won 137 games and scored a whopping 1,305 runs. In 2012, Valeriote won regional coach of the year, and in 2014, was awarded coach of the year for the entire state of Kentucky. Many of the players that she coached went on to play in college, but two of the standout players that she coached are Mallory Peyton and Kaylee Tow. Peyton played at The University of Kentucky from 2018 to 2020 and at one time led the SEC in home runs. When asked about her coach Peyton said, "On top of being a great coach, she [Valeriote] was, and still is, an amazing role model to look up to, and I am appreciative of the time I got to play for her." Tow is currently playing at The University of Alabama and is a Three-time NFCA All-America, Two-time All-SEC, and has made two College World Series appearances. After coaching for 4 years, Valeriote decided that it was time to step down from the position to spend time more time with her daughters.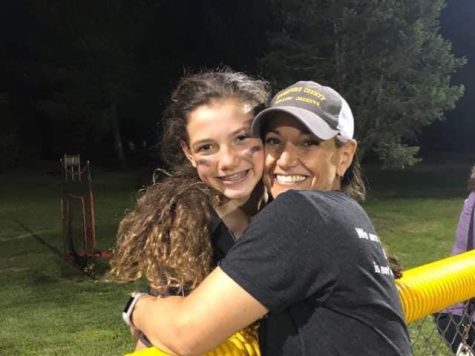 In 2016, Valeriote moved her family to Woodford County after getting a job at Woodford County Middle School. Since both of her daughters were to play for the Middle School softball team, she agreed to come out of her coaching retirement and take the head coaching job. Under Valeriote, the school won three consecutive district tournaments and received a bid to the State Championship each year. She also helped to form a club softball team right out of Woodford County, called the '08 Kentucky Rockers, where she coached her daughter, Abbie, for four years before officially retiring from coaching all teams so that she could, "sit in the stands and finally just be a mom."
---
Click here for an exclusive interview with THE Jenn Valeriote.

Logan Weaver
Leave a Comment
About the Contributor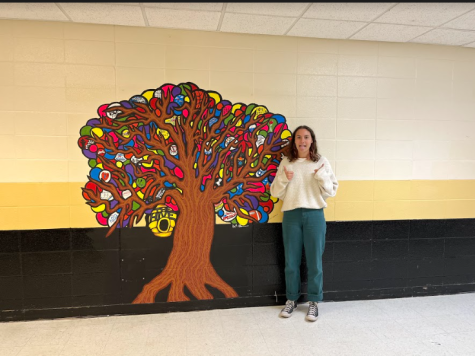 Logan Weaver, Editor, Staff Reporter
Logan is a senior at WCHS and this is her first year as an editor and her second year as a journalist for The Jacket Journal. In her free time, she enjoys...