Bella's Top Five Favorite Fashion Trends Of 2021
2021 brought about a world of new fashion trends! This article features my favorite five out of the many that rose in popularity last year.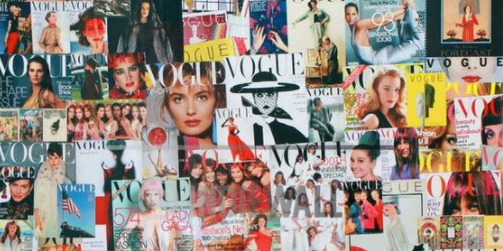 Emerging from a year of sweatpants, sweatshirts, and untouched dress-up clothes, 2021, for many, immensely changed fashion trends. Though 2021 was not the year we recovered from the COVID-19 pandemic, society still managed to create a substantial impact in the world of fashion. These are my five favorite fashion trends that have flooded my social media feeds in 2021.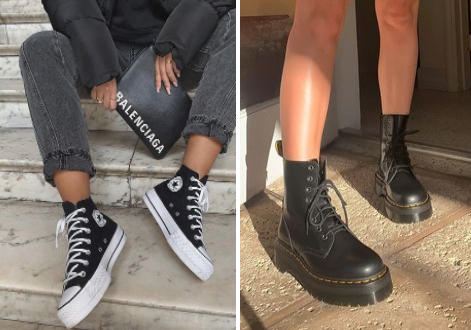 1. Dr. Martens and Other Platform Shoes
The debut of chunky boots premiered in Balenciaga's runway show back in 2017 may have been the start of something new. The jaw-dropping, oversized, and eccentric boot has only become more mainstream since its introduction to the fashion industry. Inspired by a 90s nostalgic punk vibe, these shoes have returned to 2021 with a bang and seem to be here to stay. Pictured on the left in the photograph above, platform converse was written on almost every teenager's Christmas list of 2021. Santa definitely had a high stock, because these shoes are common to see wherever you go.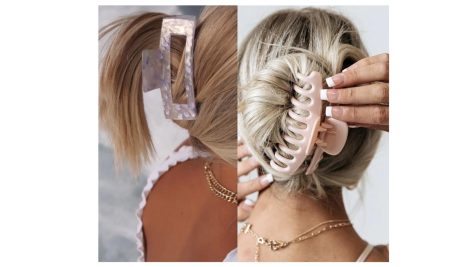 2. Claw Clips
2021 fashion held a grip on the trends of the '90s. Claw clips (aka butterfly clips) are a convenient tool to use for an updo! When it comes to being convenient, the claw clip is the right choice. They're a great alternative to typical rubber hair ties that tend to cause breakage and rip out your hair. Claw clips come in an assortment of colors, so matching them with your outfits or adding a pop of color is an exciting touch to your wardrobe.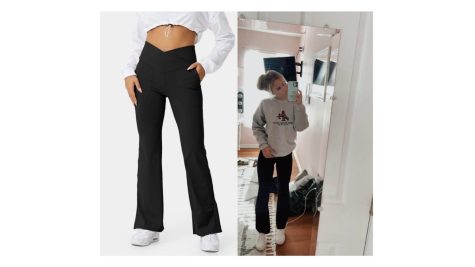 3. Flared Leggings
Also known as 2000s yoga pants, flared leggings live up to the hype. Flared leggings add the extra "zing" needed that an outfit would not get with your typical leggings. Flared leggings have the ability to make oversize sweatshirts, and jackets dressy. These pants are a staple piece to add to your "comfy but cute" collection.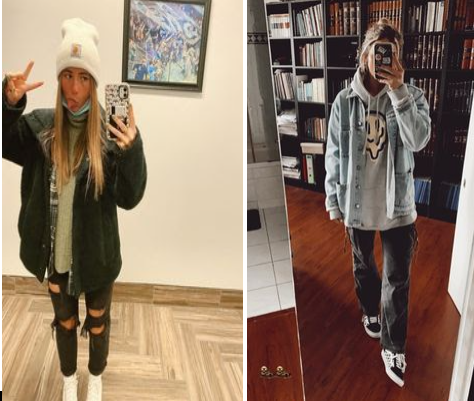 4. Jacket on Jacket
Handy during the winter, 2021 introduced a form of layering using a hoodie with a jacket on top. While it is something common and simple, it is a personal favorite because of the dimension it gives. It allows the outfit to have a variety of colors and changes the entire shape and size of the outfit. It contrasts very well with jeans, typically mom or boyfriend style. If you ever have the urge to dress like the "out of the norm" kid from any teenage movie, layering jackets will create the look!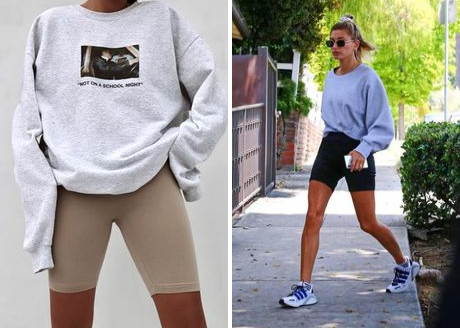 5. Biker Shorts
Unlike the name, biker shorts did not become a trend just for bikers this year. They have become very popular in streetwear. They are shorts that come to a little above mid-thigh in the material of leggings. Worn tight, a loose graphic or solid color t-shirt completes the look and compliments the shorts very well. Biker shorts are a personal favorite because of the comfortable wear and casual style that comes with them!
Leave a Comment
About the Contributor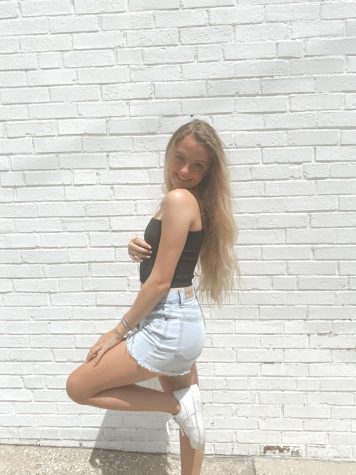 Isabella Toomey, Staff Reporter
Isabella Toomey is a junior at Woodford County High School. Some of Bella's favorite things about Woodford are attending local sports games and growing...