Hawkeye: A Wonderful Marvel Series for the Whole Family
My review of Marvel's Hawkeye series.
Cast
Jeremy Renner as Hawkeye/Clint Barton
Hailee Steinfeld as Kate Bishop
Vera Farminga  as Eleanor Bishop
Tony Dalton as Jack Duquesne
Fra Fee as Kazi Kazimierczak
Alaqua Cox as Maya Lopez
Linda Cardellini as Laura Barton
---
In 2021, Marvel Studios came out with many movies and series. The last series that came out in December 2021 was Hawkeye. This series focused on Hawkeye (AKA Clint Barton) and his life after End Game. The show is set during Christmastime, which helps develop the plot. This was definitely my favorite show out of all the ones that came out this past year. I will give a quick rundown of what happened in this show (this will contain spoilers) and how I liked the show.
We see Clint Barton with his kids and talking about his family a lot in this series. This was good to see because throughout the show he makes a lot of decisions based upon his family. It was nice to see that after the blip he got his family back, and he loved them now more than ever. In this series, we are also introduced to a new character, Kate Bishop. She is a young woman who has looked up to Hawkeye her whole life since her father passed away in the New York attack. Barton became more of a father figure or a role model since she doesn't really have one.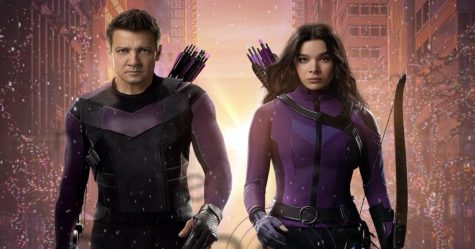 This series contains lots of actions scenes but, it also is a great series that involves family-oriented people and internal struggles. Barton struggles with the loss of Black Widow (Natasha Romanoff) after she sacrificed herself, so I recommend that if you want to watch Hawkeye, you should watch Black Widow. Hawkeye includes many new characters and paves the way for many more stories to come, but, if you're a Marvel fan, you know that every Marvel movie does that.
Overall, I highly recommend this series; my family and I loved it. I would recommend that viewers are at least 10 or 11 years old, in order to understand the plot.
Leave a Comment
About the Contributor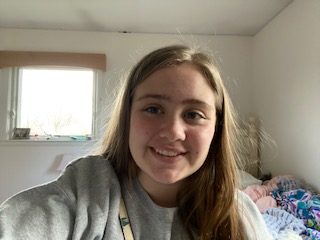 Amelia Williams, Staff Reporter
Amelia Williams is a sophomore at Woodford County High School. She loves spending her free time hanging out with her friends and family; she also enjoys...