Wildcats Take on the Jaguars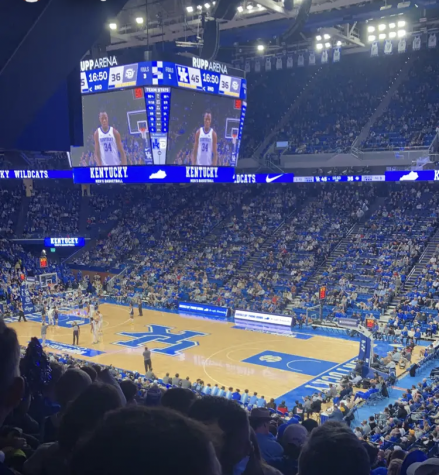 The Kentucky Wildcats took on the Southern Jaguars on Tuesday, December 7, making the Cat's record 8-1 and undefeated at Rupp Arena. This was a very special game because the head coach of the Jaguars, Sean Woods, a former Kentucky Hall of Famer, came back to Rupp Arena for the first time with a new purpose–to beat the Kentucky Wildcats. Sean Woods played for Kentucky from 1988-1992, all four years of college, and had an amazing career.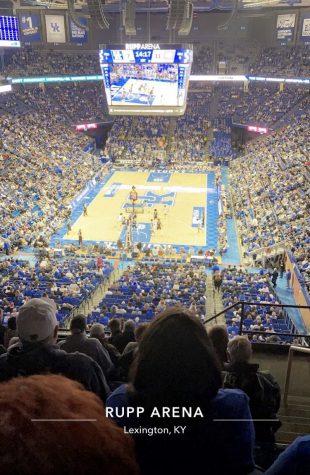 Views and Seats
At Rupp Arena, anywhere you sit, you will have an amazing view of the game and will have a great time. Although, over the many years and many times of going to basketball games at Rupp Arena, I have learned an easy way to get better seats for cheap. When buying tickets I purchase upper deck tickets, but they are not very good seats and of course, everyone wants the better seats closer to the game. When you get to the arena, go to your upper deck seats. After a few minutes, look around the lower deck and look for open seats where nobody bought the tickets. After you make sure you are not stealing someone's seats,  go down and enjoy the seats, and have a better time at the game!
The Game: Play by Play
For our Wildcats, Oscar Tshiebwe led the team with 23 points and 11 rebounds, blowing both teams out of the water with his performance. Tshiebwe is a big part of Kentucky's team, leading the team and being a very good influence with the younger players, inspiring them and even inspiring the fans and giving them hopes of being able to cheer for their favorite team as they keep winning. TyTy Washington came in a close second with 14 points and 5 assists, leading the team as a point guard and making all the right passes and play calling. For the Jaguars, Jayden Saddler led his team with 18 points and 6 assists. In the end, the game was close, but the Wildcats ran away with it and won 76-64.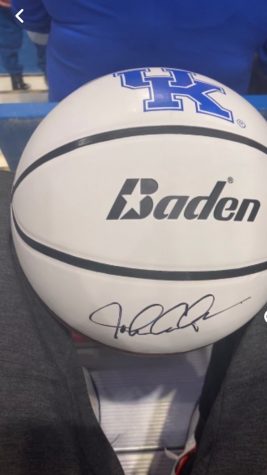 My Experience
My experience at the game was amazing. Having good seats and people able to be close to the game is always a good, fun time. The environment at Rupp Arena is just amazing and is like nothing any other college or even NBA stadium can match. The Kentucky fans are the best fans in basketball history, even as stated by many players that have played for Kentucky in the past. I even got a signed basketball from Kentucky head coach John Calipari!
Leave a Comment
About the Contributor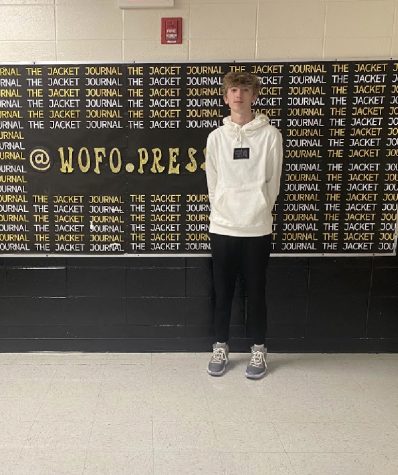 Landon Sears
Landon Sears is a sophomore at Woodford County High School. He enjoys spending his free time playing sports and playing video games. Landon is passionate...