Morgan Wallen: Live at Rupp Arena
Take a look at one of the three sold out shows for the Morgan Wallen concerts!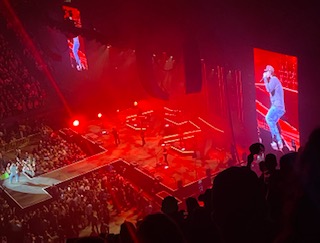 On Sunday, I went to see the one and only Morgan Wallen live and in concert at Rupp Arena. I went with my mom and my sister (Elizabeth). We went as a part of our Christmas gift, and it was totally worth it. He played three concerts over the weekend, he played Friday the 3rd, Saturday the 4th, and Sunday the 5th. He sold out all three shows and trust me it was packed. When we got there we went to our seats, and they were so good we could see everything. We saw t-shirts on the way in and spent $40 on a t-shirt (to be determined if it was worth it). Ernest and Hardy opened for Wallen, and they did an amazing job. Ernest played for about 30 minutes, and he was very low-key, he played songs from other singers that he wrote songs for them like "Big Big Plans" that Chris Lane sings. Hardy played next and there was a huge difference in the atmosphere between Hardy and Ernest. Hardy was more rock n' roll type country. His job was to get the crowd hype for Wallen, and he successfully did that.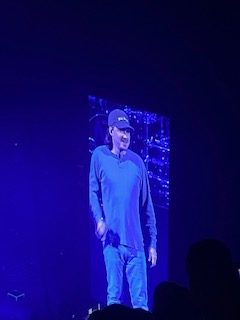 There was a short intermission and the crowd waiting eagerly for Wallen to come out. The lights dimmed and out came the one we were waiting for. He walked out to "Something Country" (one of my favorite songs) and the crowd was ecstatic. He played for a solid hour and maybe an hour and a half. It was so fun, my sister really got into it and made it super fun. He played many of his hits from his Dangerous album including "More than my Hometown," "Cover Me Up," and many more. He ended on "Whiskey Glasses" and that was such a good way to end the night. The song pumped everyone up, he said his goodbyes and went on his way. My sister said, "That was so fun!" On the way out we had to walk back to our car in the rain, but it was worth it because it was such a great show!
Leave a Comment
About the Contributor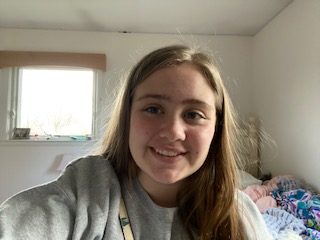 Amelia Williams, Staff Reporter
Amelia Williams is a sophomore at Woodford County High School. She loves spending her free time hanging out with her friends and family; she also enjoys...