How to Relieve Stress During Stressful Times
10 Stress-Relieving Tips.
I know that times are super tough right now and a lot of people are stressing out. Spending a lot of time with family can get stressful, and I know some peoples' social tanks get low. We also all have finals coming up in two weeks, which I know a lot of y'all are probably stressing out about so I'm offering a few suggestions for how you can relieve some of that stress!
    10 Ways to Relieve Stress 
 Run a nice, hot bath with some bath salts or bath bombs and light some candles if you have any! You could also add some essential oils if you're into that.

Listen to your favorite music and just sing your heart out.

Relax in your bed, watch some movies or watch your favorite show.

Bake a yummy treat for yourself or cook your favorite meal!

Draw or paint how you're feeling.

Get a plate, write all of your feelings down, and smash it into the ground. (Make sure to clean it up after and wear eye protection.)

If you have animals, go give them some cuddles. They might need the love, too!

Maybe try some yoga; the purpose of yoga is to relieve your stress and be at peace.

Hang out with your friends! Go to a movie with them or out on a lunch date.

Play your favorite sport. Sports tend to be a lot of peoples' escape from reality and all of their problems, and it gets good endorphins running through your body.
---
If you're struggling with your mental health, just know that you are not alone and there is always someone there for you. You are worth it and you are loved. Things are going to get better in the end, don't give up on that hope because right now is just a rough time.
Here are some hotlines you can call if you are seriously struggling and need someone to talk to if your family or friends are not available at that time or if you want professional help.
Suicide Hotline: 1-800-SUICIDE (1-800-784-2433)
Talk Hotline: 1-800-TALK (1-800-273-8255)
Leave a Comment
About the Contributor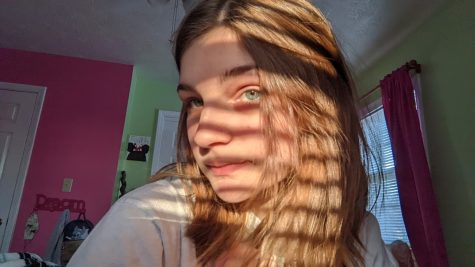 Faith Rice, Staff Reporter
This gal here is Faith Rice, and she's a junior this year at WCHS. This is her first year with The Jacket Journal. Faith loves going to Disney World with...