Get Cozy with Black Type Co.!
Take a look inside Midway, Kentucky's new coffee and gift shop!
As winter approaches, there's nothing better than a warm drink to combat the dropping temperatures. Thankfully, a cozy coffee house has opened in downtown Midway, Kentucky- something that the lively little town has not seen for quite some time. Located right beside the Goose and Gander, Black Type Co. is a locally owned and operated coffee shop that also offers wine and bourbon selections for those who prefer a different type of beverage. Their hours are yet to be decided and the interior is a work in progress, but their doors are open during the day for anyone to stop by and grab a latte!
---
When I first stepped inside Black Type Co., I was not only greeted by the kind barista behind the counter but also by the cozy interior that was already being decorated for Christmas. Spacious with enough tables for many patrons as well as a designated space for a gift shop, the little coffeehouse was looking great already.
The wall on the right was lined with wine racks stocked with selections that were available for purchase, and to the left sat a candle display. The gift shop aspects of the coffee shop were really starting to take shape- just in time for the holiday season!
While they do not have a set menu yet, they have a few different drinks to choose from, including lattes and cappuccinos in many different flavors. These drinks can come hot or iced! They are also expecting a collaboration from the Midway Bakery to supply patrons with baked goods to accompany their warm beverages.
Overall, this quaint little coffeehouse makes an excellent edition to Midway's daytime life, something that the Kentucky town was missing. If you'd like to visit, Black Type Co. is located on 137 E. Main St. Midway, KY. Feel free to check out their website as well!
Leave a Comment
About the Contributor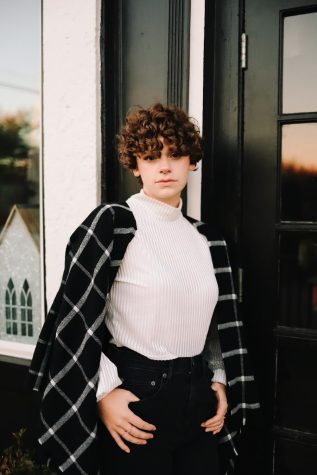 Lily Savage, Editor, Staff Reporter
Lily Savage is a senior this year at Woodford County High School. This is her fourth and last year writing for The Jacket Journal, and she is thrilled...