Wildcats Suffer Their First Football Loss of the Season
Kentucky vs Georgia is always a big deal in college football. Read more of this article for a run down of their most recent game!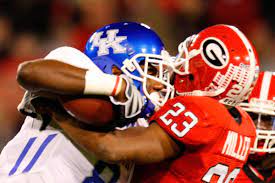 On Saturday, October 16th, Kentucky suffered its first loss of the 2021 football season against top-rated Georgia. With an intense football rivalry between Georgia and Kentucky and an undefeated season for both teams, the pressure was on for Kentucky to finally score a win against Georgia for the first time since 2009. It was anticipated for Kentucky to lose this game by many keeping up with the SEC. The Cats didn't show out, and they left the game with a score of 30-13 and their first loss of the season.
1st and 2nd Quarter
The Bulldogs entered the game with the nation's top defense.  Second-quarter started off with Georgia player Stetson Bennet meeting James Cook in the end zone, putting them 7 points ahead of Kentucky. Zamir White made a 24-yard run, and the Bulldogs now lead the cats 14-0. Kentucky was the first team Georgia played this season that was able to hang points on the board in the first half. Justin Rigg received a pass from Will Levis with close to 4 minutes left in the quarter, Kentucky now just 7 behind Georgia.
3rd and 4th Quarter
Georgia did not hold back in the third quarter. Off the start, a pass from Stetson Bennet to Brock Bowers in the end zone would lead the Bulldogs 21-7 against the Wildcats. Georgia's kicker Jack Podlensy would then score a 26-yard field goal midway through the quarter. Kentucky trails with 7 and Georgia leads with 24.
Brock Bowers and Stetson Bennet showed out in the third quarter, but that did not stop another 20-yard pass to Bowers from Bennet at the beginning of the fourth. Putting 6 more points on the board for the Bulldogs. Kentucky did not give up in the 4th quarter. With 4 seconds left in the game, Wan´Dale Robinson received a 1-yard pass from Will Levis, making it 30-13 at the end of the game.
Final Thoughts
There will now be a bye week, and whether it is negative or positive for the Cats after a loss will show in their next game. Meanwhile, Georgia will continue their season 7-0 with hopes to maintain their winning streak. This loss should not disturb Kentucky's running for a big-time bowl as long as they push for winning 10 or 11 games, and Georgia is definitely on track for qualifying for the playoff.
Leave a Comment
About the Contributor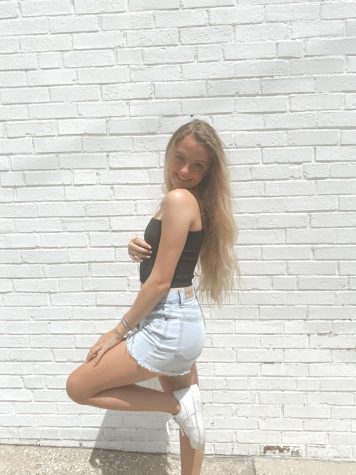 Isabella Toomey, Staff Reporter
Isabella Toomey is a junior at Woodford County High School. Some of Bella's favorite things about Woodford are attending local sports games and growing...