March Madness Final: Baylor Wins Against Gonzaga
On Monday the 5th of March two number one seed teams faced head to head in the March Madness tournament to win the National Championship Title of 2021. Gonzaga from Spokane, Washington, and Baylor from Waco, Texas, were fighting for the championship title and with this Covid season many teams suffered and some shined through.
The confetti is falling for the Bears 🙌@BaylorMBB #NationalChampionship pic.twitter.com/Ptuibity57

— NCAA March Madness (@MarchMadnessMBB) April 6, 2021
Yet at the end we saw Gonzaga and Baylor go against each other for the title, with this we saw Baylor reign supreme with a sixteen-point lead and ability to push Gonzaga to many breaking points. With that, they were able to score amazing shots on Gonzaga.
"
You really do forget what it's like to lose."
— Corey Kispert of Gonzaga
Baylor fought hard to secure their victory and with it their first national championship title. Baylor was able to lead the game from the start sinking three-pointers after three-pointers and ending the game and securing the win. This game was also right after the game that Gonzaga had won being a close game with a lead of three points against U.C.L.A. Gonzaga won 93-90 against them and got to the finals to have the wind completely knocked out of them by Baylor winning 86-70. Baylor was able to keep the lead due to their aggressiveness against Gonzaga that kept up to the end of the game.
With Baylor's win, this was also Scott Drew's first title win while being the coach of the Bears (for three years). After the game, Jared Butler was announced as the outstanding player of the game with 22 points and 7 assists. Even with Covid restrictions, Baylor wasn't able to celebrate like champions normally do but that didn't hinder having a celebration. If you would like to look at highlights of the game you can find them from ESPN here.
Leave a Comment
About the Writer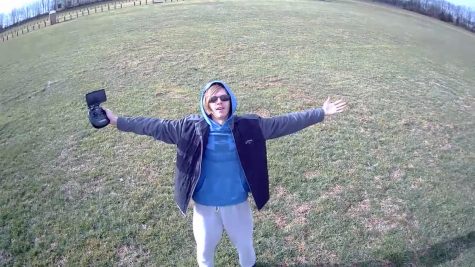 Alexander D Snipp, Staff Reporter
Alex Snipp is a first-year Staff Reporter. He is a senior at WCHS and is preparing for life after high-school. He is also someone that enjoys relaxing...