Blonde by Frank Ocean: Why You Should Listen to the Album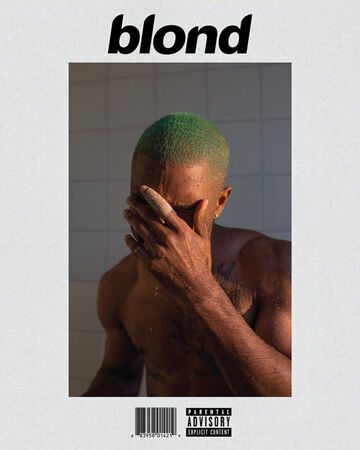 You've probably heard of "Thinking Bout You" or "White Ferrari." These, are in fact, by Frank Ocean.
His birth name, Christopher Edwin Breaux, was born on October 28, 1987, in Long Beach, California. In his younger years, Frank grew up in New Orleans and was shown jazz scenes and listened to his mother's R&B CDs.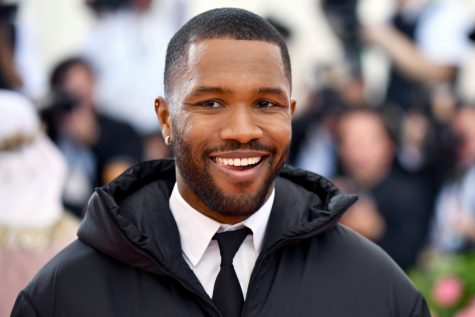 Finding Success
Later, Frank moved to LA to pursue his dreams in music. His plan was to stay for a short period of time, however when he signed contracts into the music industry, Frank extended his stay.
Years later, in 2011, Frank Ocean released a mixtape titled Nostalgia, ULTRA.
In 2012, Ocean's second album was released on July 10. Within hours, the album was No. 1 on the Top Albums Chart.
In 2016, Ocean released his third (second studio) album, Blonde, and shot up to the top of the charts in the United States and the United Kingdom. This album features 17 songs as in order: "Nikes," "Ivy," "Pink + White," "Be Yourself," "Solo," "Skyline To," "Self Control," "Good Guy," "Nights," "Solo (Reprise)," "Pretty Sweet," "Facebook Story," "Close to You," "White Ferrari," "Seigfried," "Godspeed," and "Futura Free."
Frank Ocean grapples with themes such as youth, innocence, lost love, loneliness, desire, and mortality. He does this in such a beautiful way that helps many listeners cope.
There are actually three official album covers: Blond, Blonde, and Blonded. 
Fun Fact: Fans assume that the use of "Blond" on the album cover and "Blonde" on the album listing is a reference to Frank's bisexuality and the themes between masculinity and femininity in his life. This correlates with "blond" being a more masculine form, and "blonde" being the feminine.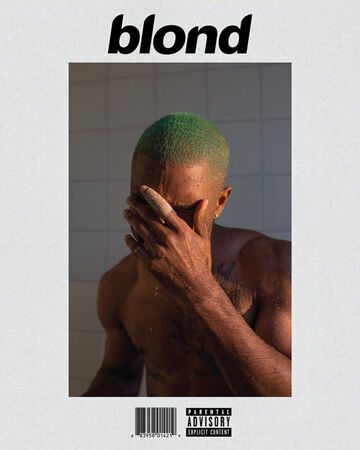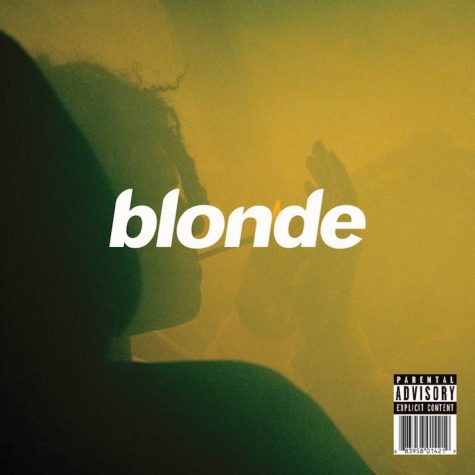 Introduction into Understanding the Album
This album's story is so unique and interesting to follow. Ocean learns so many lessons throughout the songs and actually helps listeners who are struggling in their life especially when it comes to teenagers and young adults. This album is split into two parts. The album is exactly one hour long and splits at the 30-minute mark while in the song "Nights."
"Nikes"
The first song, "Nikes," is about endings. One of the lines Frank says is, "I'm not him, but I'll mean something to you." This song is meant for understanding the edge of relationships and principles. While listening to "Nikes," you can feel the emotion Frank gives to the listener.
"Ivy"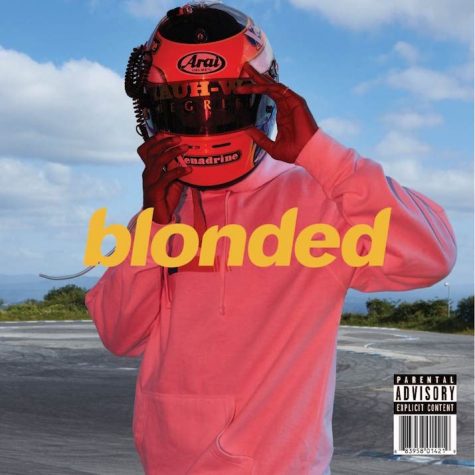 The second song, "Ivy," is about growing up resenting and regretting a separation from someone. Lines in "Ivy" states, "I ain't a kid no more, we'll never be those kids again." This song is more popular in the album and can relate to many older teenagers and young adults out there who miss their childhood and hate how they've grown up and separated from one another.
"Pink + White" & "Pretty Sweet"
"Pink + White" deals with remembering a loved one who has passed away and the lessons they've taught you. Frank shows remorse and mentions how he wished he could give them tools just to stay alive.
The mirror track "Pretty Sweet" is about being alive right now and saying "F*** Death" with lines that include, "To be alive on this side, on this side, **** the other side."
"Be Yourself" & "Facebook Story"
"Be Yourself" and "Facebook Story" are both interludes and are spoken (not by Frank Ocean). Both of these songs share the same instrumental in the background. "Be Yourself" features Frank's mother's friend (which Frank says in a magazine) and typically left voicemails to her son and friends all the time. She told Frank to not do drugs but to be himself as he's in college. She says to be secure and don't try to be someone else, which is why it's titled "Be Yourself." Ocean put this voicemail in ironically. The opening line of the next song mentions doing drugs.
Now, in "Facebook Story," this is the story of French producer SebastiAn, and he had told the story of a past relationship. SebastiAn had stated that he had recently gotten Facebook, and his girlfriend wanted him to accept her on Facebook. He didn't want to because SebastiAn claimed that he was in front of her every day in her house. His girlfriend thought that he was cheating and had eventually broken up. At the end of the interlude, SebastiAn says, "Pure jealousy for nothing, you know, virtual thing."
For more of SebastiAn's story and his appearance in the album Blonde, visit https://blonded.blog/news/sebastian-discusses-his-work-on-blonde-and-the-story-behind-facebook-story for more information.
"Solo" & "Close To You"
The fifth song on each side is mirrored. These songs include "Solo," which is about being alone and feeling upset, and "Close to You," about being alone but not feeling devastated about it.
"Skyline To" & White Ferrari"
"Skyline To" is about a physical relationship but not caring for anyone. Lines in the song say, "It begins to blur, we get older (Blur!) Summer's not as long as it used to be." This means that he notices the sad difference with his significant other from the past to now.
Its mirror song "White Ferrari" is the opposite. This is a more sorrowful song as he sings, "You left when I forgot to speak," noticing the abandonment in his relationship. A more famous line is, "I care for you still and I will forever," and sticks with the majority of Frank Ocean fans to this day.
"Self Control" and "Seigfried"
Next up, the seventh mirrored songs include "Self Control" and "Seigfried." Both of these songs are your go-to cry sessions. "Self Control" is about a past lover who seems to be on a different path than Frank but he clearly wants his past lover to remember him. As seen, Frank sings, "Wish I was there, wish we'd grown up on the same advice… Keep a place for me, for me." Frank seems to care about his past relationship, and this can relate to many people who are struggling with their heartbreaks.
However, "Seigfried" seems like Frank is trying to get over someone but is constantly remembering despite being with someone else by the third verse. He later states that he would do anything for the past relationship.
"Good Guy" and "Godspeed"
Moving onto the 8th and 16th songs, "Good Guy" and "Godspeed." In the song, "Good Guy," Frank explains that he goes on a date but doesn't want anything more than just trying to have a fun night. This is shown in the lyrics, "I ran outside, why's she tryna act out?… Hit me in the mouth twice." He was trying to have a good time with someone but ended up horribly.
On the other hand, "Godspeed" is proving that Frank is in love with someone and doesn't want to let go but does. He sings, "I let go of my claim on you, it's a free world, You look down on where you came from sometimes, But you'll have this place to call home, always." He seems to care a lot about this person in a way that it's unforgettable.
"Nights" Part 1 & "Futura Free"
Second to last, "Nights" and "Futura Free" are the ninth mirrored tracks. The first part of the five-minute song "Nights" is about Frank's dangerous drug addiction and living in poverty while being in a relationship with someone busy.
While in "Futura Free," he starts to find success and tells his mother that he's going from seven an hour to 800k and can finally stand on his feet.
1st and 9th songs: "Nikes" and "Nights" part 2
Then, it ties back around to "Nikes" and "Nights" part 2. "Nikes" is all about finally finding success, however, women want that part of him.
While in "Nights", Frank sings, "On you when I didn't own a mattress, Workin' on a way to make it outta Texas, every night." Frank didn't even own a bed and wants money to get out of the state he lived in. These two songs differentiate from one another and are inverted.
Opinion
In my opinion, I think "Close to You" is the most underrated song featured on this album. This song is actually a cover of Stevie Wonder's cover by Burt Bacharach and Hal David. This song creates peace of mind and is overall a great first song to listen to by Frank Ocean.
In the end, Frank made a revolutionary album for people who can connect and feel sympathy with listeners who may struggle with issues he's gone through. He created a mirrored but meaningful story with 17 songs in just one album. That is why you should listen to Frank Ocean.
Leave a Comment
About the Contributor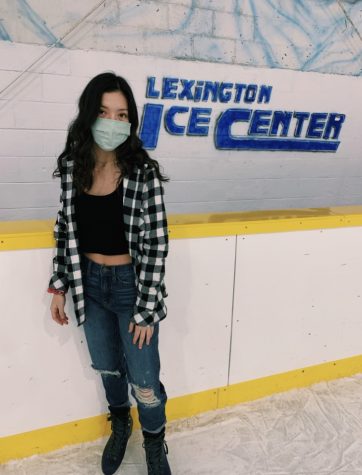 Adi Penrod, Staff Reporter
Adi is a sophomore at Woodford County High School. This is her first year on The Jacket Journal. Adi is inspired by her mom because she motivates her each...