Teamwork Makes the Dream Work
A fall preview of girls and boys soccer
With summer coming to an end and fall slowly creeping in, the girls and boys soccer seasons have rolled in.  Having a slow start to this season has taught the girls to come together as one. Sophomore Mackenzie Tucker is feeling really optimistic about this season so far. Tucker said, ¨We had a slow start but now we have figured it out and we´re going to be a really strong team.¨ Not only are the girls are the team teammates on the field but they´re also friends off the field.  Tucker also said,¨I enjoy every aspect of soccer and the skills you can take away from it.¨ We went to go watch the girls soccer for JV and Varsity girls in action against Lexington Catholic at home on September 27. The JV girls worked really hard trying to pull a win but were defeated by a score 0-1. The Varsity girls also was defeated with a score 0-2. The girls are not stopping because they are going to keep fighting for the wins. Some of the girls have been in this sport since they could walk while others started in middle or high school. The girls are hoping to make a strong run in the 2017 State Tournament and girls, WCHS wishes you the best of luck. Go out there and get it!
The boys soccer team is also feeling quite confident about their season this year. Freshman Hector Aguilar said, ¨I love the adrenaline rush that I get when the whistle blows.¨ Skills that players are taking away from practices are how to work as a team and  how to communicate with each other and accomplish goals by doing so. Sophomore Ryan Alvey said, ¨I have learned the importance of work ethic and communication.¨ Just like the girls, the boys are hoping to make it as far as they can in the 2017 State Tournament this year. To achieve that goal they´re willing to do whatever it takes to really compete on the district and regional levels. Most of the boys have been playing soccer on and off for years, while others have been in the sport since they were little.  Senior Chris Ramirez said,¨
"
As a goalkeeper I don't really feel the pressure on me because I have my team supporting me and this is a team sport. "
— Chris Ramirez, Senior
Although soccer is challenging everything is fast-paced and it keeps you on your toes.¨ We had the opportunity to watch both the JV and Varsity boys in action against Tates Creek at home on September 21. Although the JV boys worked very hard during the game they came out defeated with a score of 0-2.  The Varsity boys came to play with the mindset to win and followed through on that vision.  Marcus Watson (10) made the first goal then Chris Phelps (11) with the assistance of Marcus Watson (10) made another goal. Towards the end of the second half, Chris Phelps (11) made another goal ending the game for the Varsity boys with the score of 3-0. Woodford 3 and Tates Creek 0.
We would like to wish both teams the best of luck and a successful season! Go out and support your fellow Jackets in action!
About the Contributors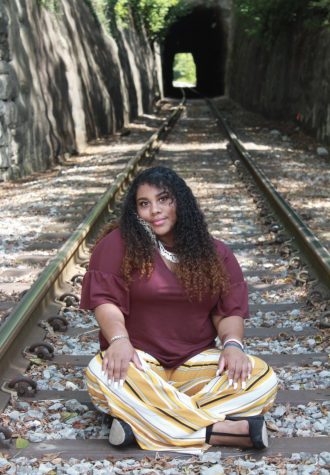 MaQuoia Bernabe, Staff Reporter
MaQuoia Bernabe is a senior at Woodford County High School. She is going into her fourth and last year writing for The Jacket Journal. When she's not buried...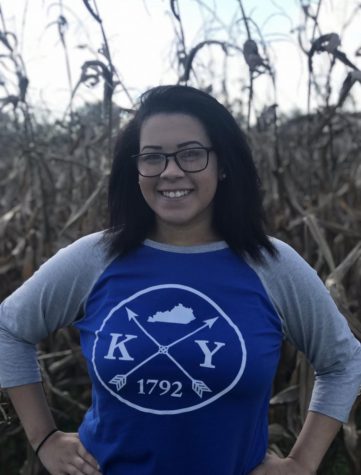 Brooke Jones, Staff Reporter
This is Brooke's fourth year of working with The Jacket Journal. She is a senior at WCHS and is thrilled to be in her last year! She loves going to the...