A Look Into Woodford County's Young Life Organization
Find out what awaits you at Young Life summer camp and get personal with some YoungLife leaders.
YoungLife is an international organization that works to enlighten teenagers about the story of Christ while providing a diverse environment for teens to make friends and meet mentors to confide in. Check out the slideshow below to get a look inside all of the fun activities YoungLife members are a part of!
Meet Some of the Woodford County's YoungLife Leaders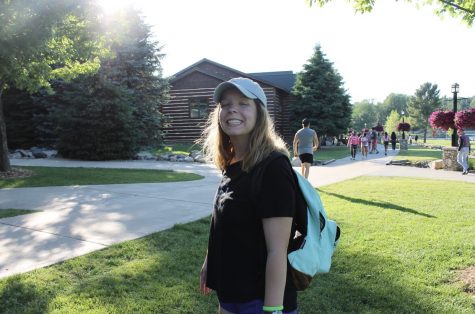 Meet Anna Shank
How did you get involved in YoungLife?
"My high school in West Virginia. I went to club my Freshman year but didn't really like it so I stopped going. My junior year I got invited to Campaigners, which is a smaller gathering going deeper with the lord. I loved it so much! I decided to try club again…best decision I ever made! I've been involved ever since."
Many people refer to YoungLife as a youth group, what would you say makes it different from a youth group?
"I've been in church literally my whole life. It wasn't until Young Life came around that I really began to understand who God is, and what following him looks like. I think it's less intimidating than church."
What would be your advice to someone considering joining YoungLife?
"Just try it! Come with a friend and keep an open mind. You are free to be yourself, and around other students you might not normally hang out with. If it's not your jam, that's okay. I've been involved with YoungLife for six years and it's still my favorite time of week."
Meet Allie Howard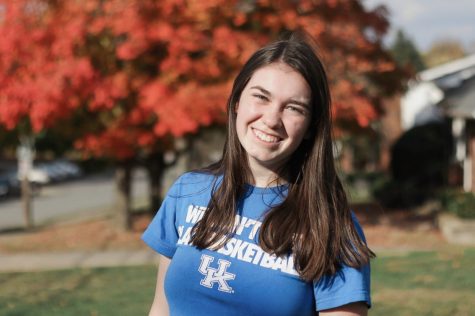 Why did you decide to become a YoungLife leader?
"I fell in love with the idea of it. Even though I certainly didn't have time for it, the Lord made it very clear this was where I needed to be"
What was your first impression of YoungLife?
"First seemed like a gang or cult or something. Every student was so different from the next, but it was clear they all loved each other."
What would you say makes YoungLife different from your typical youth group?
"YoungLife is different because it is for all walks of life. It doesn't matter if you've been a Christian your whole life or have never heard of Jesus, you are welcome and you are loved in this group."
About the Contributor
Michaela Agee, Staff Reporter
Michaela Agee is a senior at Woodford County High school. She enjoys spending her free time in the kitchen cooking and baking, as well as hanging out with...