UNITY Assembly: Woodford Brings in Guest Speaker Devine Carama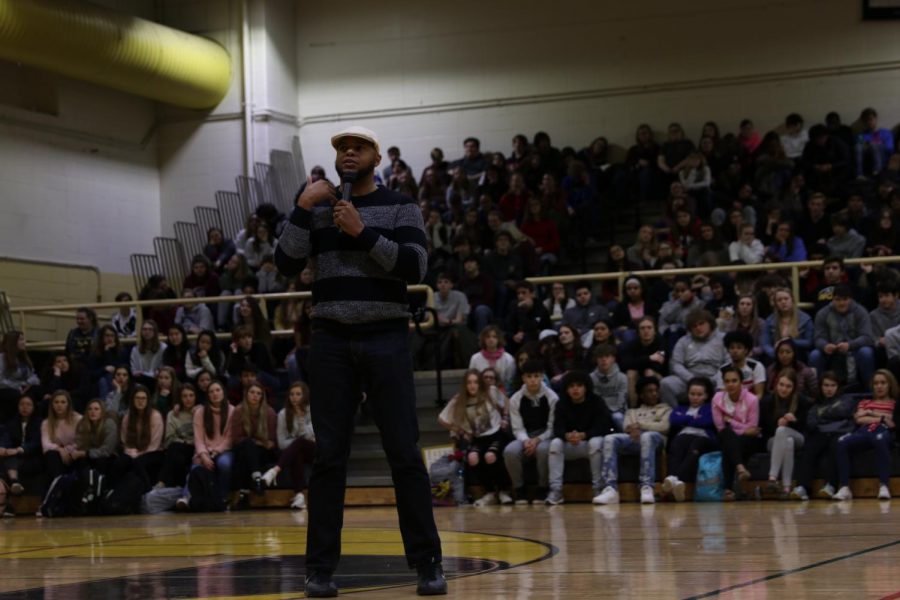 On Friday, February 14th, Woodford County High school held an assembly focusing on the idea of Unity within our community of Versailles and the highschool itself. The school brought in a guest speaker and Versailles resident, Devine Carama, who gave a motivating speech to students about how to succeed in life. This assembly was put together by our guidance counselor Kristen Wilson, along with members of the NIA Club. Some NIA Club students started the assembly and Devine Carama then took over for the rest of it. Principal Jason Arnold stated that he hoped the assembly would "bring together the school all for the same cause."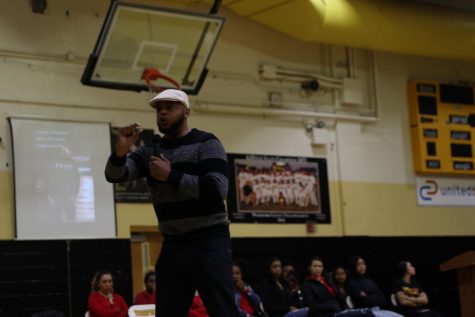 To start the assembly off, members of the NIA club spoke about basketball player Kobe Bryant and shared his wise words with fellow classmates. The NIA Club is designed to develop new friendship opportunities that will result in a positive African American community within the school. I spoke with Kiana Jackson (11), an officer of the club, about the impact this club has had on her and she responded saying, "This club is a safe space. It's a place where you can talk and feel like you're being listened to." She discussed the main purpose of the club's role in the assembly was to "pay tribute to the people lost in the Kobe Bryant helicopter crash which I think is beautiful because it just shows the impact Kobe had."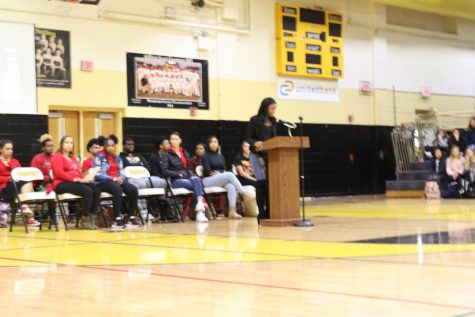 To finish off our assembly, Devine Carama spoke about his life and gave motivating advice to students. One of his main points was about how people will not remember what brand pf clothes you wore, or how many social media followers you have. Yet, people such as Kobe Bryant who left a legacy that impacts people for the better will be remembered. He spoke about how we as students and a community have the potential to accomplish big things and create our own legacy. He really left an impact on our school and helped people to realize their true potential.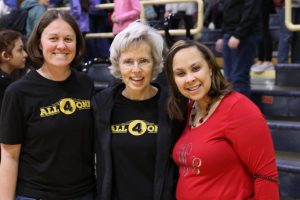 Being a part of the student body myself, I believe that this assembly was successful and accomplished a lot within the school. Devine Carama shared his story of success and informed the student body that everyone is capable of success with just a little bit of hard work. Each and every one of Woodford's students have greatness within them and with kindness can leave an impactful legacy on the world. 
About the Contributor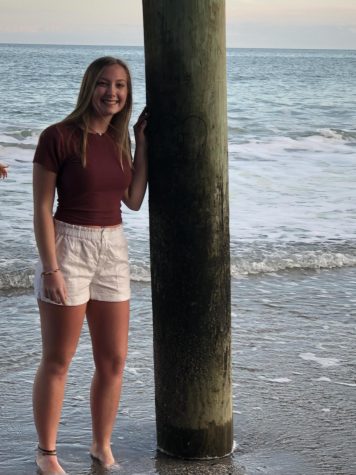 Alyssa Hysell, Staff Reporter
Alyssa Hysell is a junior at WCHS and this is her first year being a part of The Jacket Journal staff. Alyssa loves being active within her school as she...