Senior Night at WCHS!
The boys basketball team celebrates Senior Night.
Senior Night
Senior Night for the boys' basketball team was Tuesday, February 11th. This is typically the last home game of the season and a time to recognize the seniors and their hard work throughout the year. During the ceremony, the seniors are called onto the floor with their family and loved ones. They receive a gift bag with treats and goodies and their mother or mother figure receives a rose.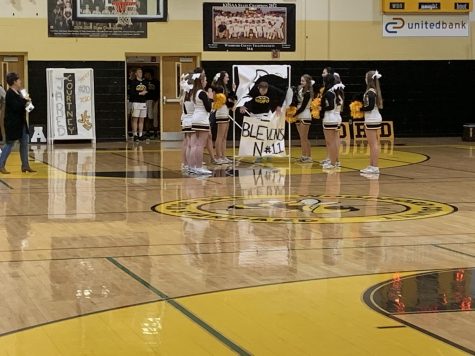 Seniors of 2020
There were seven seniors on the team this year: Dylan Blevins, Jared Courtney, Ashton Myles-DeVore, Riley Gardner, Marcus Givens, Will Smiley, and Anthony Tabor.
The Ceremony
About 10 minutes before warm-ups started, the seniors of this year waited in line for their name to be called. When the announcer called their name they would walk forward and break through the banner with their name on it. These banners were made by the cheerleaders who have cheered at every home basketball game. After the boys walk through the banner, they go to the middle of the court to receive gifts and to take pictures with their family.
Student Reactions to Senior Night
Marcus Givens (12) was asked, "What was your favorite part of the Senior Night?" Givens said, "My favorite part of the Senior Night was the fact that us seniors got recognized at the beginning of the game."
Liz Edwards (10) was asked the same question and she said, " Watching the seniors enjoy their bittersweet moment with their teammates and family was my favorite part."
Chase Jones (11) said, " My favorite part about the Senior Night was watching the seniors play their last home game and win successfully."
Leave a Comment
About the Contributor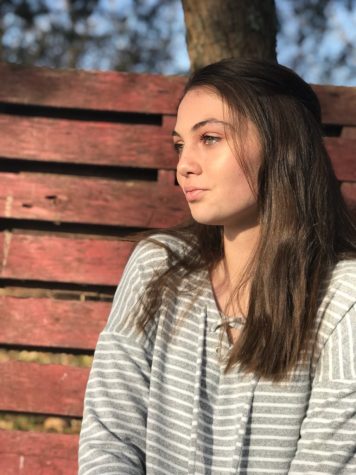 Olivia DeVore, Staff Reporter
Olivia DeVore is a sophomore at Woodford County High School. This is her first year on The Jacket Journal, and she is very excited to be working alongside...