Lady Jackets Fall to Great Crossing
Coverage of the Lady Jackets Varsity Basketball game against Great Crossing on January 11th.
On January 11th, 2020, the girls Woodford Varsity Basketball team played against Great Crossing. The crowd came out to support Coach Erik Daniels, and according to the ticket sellers, the crowd was the biggest they had ever seen for a Woodford girl's basketball game. After a racial slur was found on Coach Daniel's car following a game last week, the community wanted to come to show their support to him at this game. Even after this player, Alyssa Hysell (11) said, "The atmosphere this season is a warm and happy one, which is a change from years past." Hysell's main goal for the season is "to get closer with my team as a whole."
WCHS Cheerleaders came to cheer on the team, as shown in the gallery below:
So far this season, the Lady Jackets have played 13 games with a 4-9 win-loss record.
Woodford fell short to Great Crossing, with the final score of 69-56 in favor of Great Crossing. In describing goals for the rest of the season, Hysell said that she hopes her team "can finish with a winning season and make a statement in our new district."
About the Writer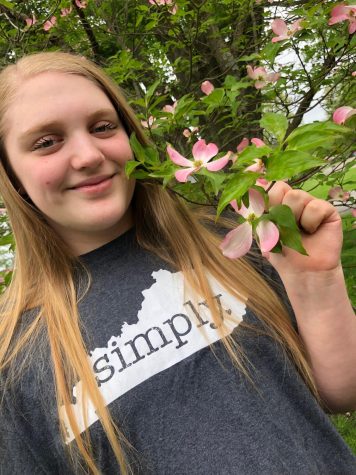 Kristen Bailey, Staff Reporter
Kristen Bailey is a sophomore at Woodford County High School and this is her second year as a staff member on The Jacket Journal. Kristen is a competitive...