Rising Rapper Juice Wrld Passes Away Days After Turing 21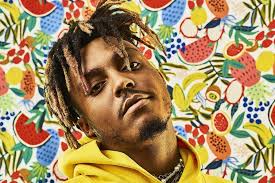 Jared Higgins to Juice WRLD
Jared Anthony Higgins, also known as Juice WRLD, has passed away over the weekend on December 8, 2019. He passed away just six days after he turned 21. Jared was born on December 2, 1998, in Chicago, Illinois. A year later he moved to Homewood, Illinois where he would attend Homewood-Flossmoor High School. When Jared was a kid, his dad left him and his mother. His father leaving forced his mother to raise him alone. Growing up his mother was very religious and wouldn't let him listen to rap.  However, that didn't stop him from finding music that he liked. He found a lot of music on the video games he played as a kid. Jared was also around music his whole life. He began playing the piano when he was just 4 years old and later learned to play the guitar and drums. Music was a big part of his life so it was just a matter of time before he started making his own music. When Jared first started making music he went by the name "Juicethekidd" and released his first song titled "Forever" on Soundcloud in 2015. Jared continued to make music and on June 15 he released his hit song "Lucid Dreams." "Lucid Dreams" was a hit and peak on Billboard Top 100 at number 2. He then released his hit song "All Girls Are The Same" that peaked at number 41. After these songs were released Jared was well known in the rap game. He then signed a record deal with Interscope Records for 3 million dollars. After signing a huge record deal, Jared released his first Album titled "Goodbye & Good Riddance" that included many hits. However, when Jared started to grow up and make his own decisions. Jared became a very heavy drug user and started using drugs as early as 6th grade and continued to use them throughout his whole life.
Cause of Death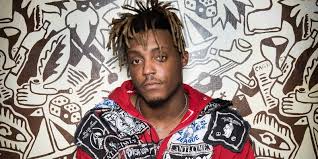 Jared Anthony Higgins passed away on December 8, 2019. The exact cause of death is unknown at this time however there are multiple leads on his death. On December 8, Jared was returning from Australia on his own private jet at Midway Airport in Chicago, Illinois to attend his 21st birthday party in his home city. However, it was more than that. Jared and his crew boarded the plane with 70 pounds of Marijuana in air-tight sealed bags hidden in bags and suitcases, six bottles of prescribed cough syrup, two 9 mm. pistols and a 40. caliber pistol along with metal-piercing bullets and high-capacity ammunition. His pilot saw the pistols and alarmed the police that there was contraband on the plane. Once the police were alerted they waited for Jared and his crew to get off the plane where they would search the luggage for contraband and illegal drugs. However, Jared and his crew were aware that the police have been alerted witnesses said.  When Jared exited the plane, multiple people saw him put something into his mouth like a pill. Moments later, Jared went into cardiac arrest and began to have a seizure. Jared was transported to a hospital where he was announced dead. Furthermore, his girlfriend confirmed that he had multiple pills with him on the plane and swallowed them in an attempt to hide them not knowing that it was a fatal decision. Jared has battled addiction with prescribed medicine most of his life and had recently quit his cough syrup addiction. But he was also addicted to Percocet's at the time of his death.
Conspiracies

There are many reasons why some people may believe Jared is still alive. The first thing that a lot of people realized is that in a song he released in 2018, he said: "I really feel like John Lennon." Jared passed away on the same day that John Lennon did 39 years ago. Also, in another song he released in 2018, he said, "What's the 27 club? We ain't making it past 21." Jared died six days after turning 21. It's almost like Jared was leaving behind hints that he faked his death. But that's not it, on April 25, 2017, Jared tweeted, "My goal is to get overly famous, shine for a couple of years..then fake my death."  Jared literally said that he was going to fake his death after a couple of years of shining. He shined for a couple of years, then he passed away. Another reason why people believe Jared is still alive is there's a story on Complex about Jared's autopsy that came out on December 6th. Jared didn't die until December 8th. How does that make sense? Also, there is yet another reason why people think Jared is still alive. If you track Jared's private jet, it shows that it landed two days after his death in the Bahamas. Why would his plane still be traveling places if Jared is no longer alive? Furthermore, if Jared is faking his death, islands like the Bahamas would be the ideal place to go.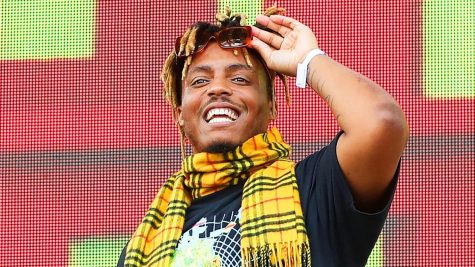 Jared will live forever through his music and his ideas but will be missed by millions around the world. From "All Girls Are The Same" to "Bandit" Juice Wrld was a unique artist that will never truly die. He will be remembered for the lives he changed and the smiles he put on so many faces. Like Juice said himself, "All legends fall in the making."
About the Contributor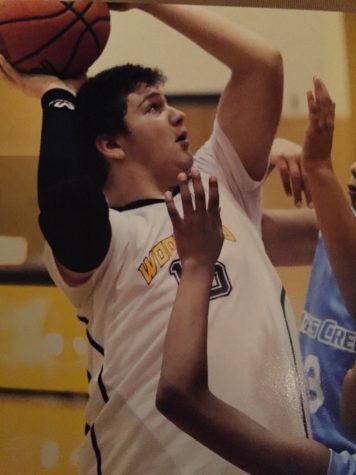 Dakota Hobbs, Staff Reporter
Dakota Hobbs is a freshman at Woodford County High School. This is Dakota's first year as a staff reporter. Dakota likes to play football and enjoys hanging...