Crossover Choir Concert
Woodford County, Scott County, and Great Crossings High Schools all come together for a choir concert.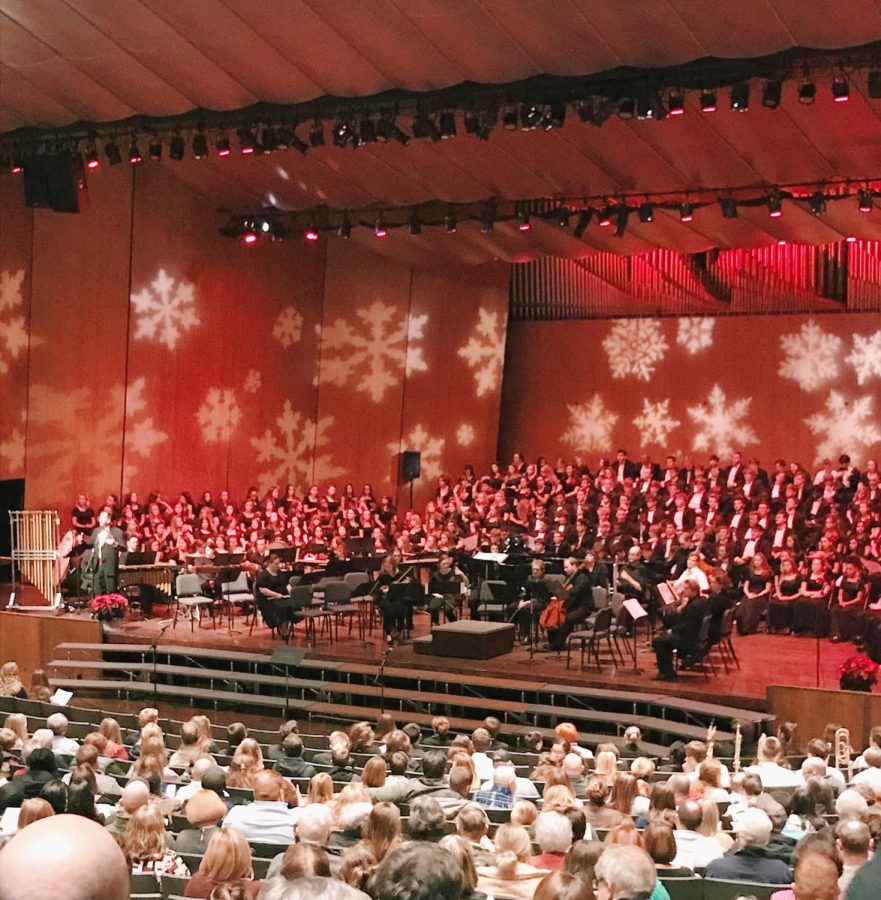 On Monday, December 9th the WCHS Choral students had the opportunity to participate in a conjoined choir concert with Great Crossings High School and Scott County High School at the University of Kentucky Singletary Center for the Arts in Lexington. Mr. Brent Merritt from SCHS, Mr. Jamie Wright from GCHS, and our very own Mr. Taylor Strickland all worked together for months to plan this concert and to direct each of the choirs.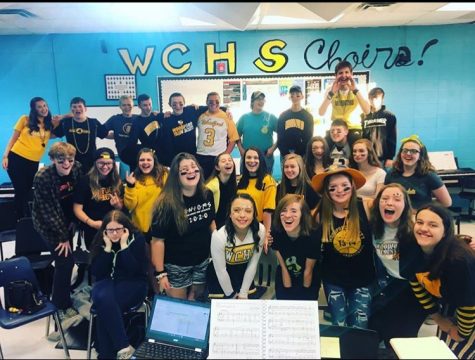 To prepare for this concert, choir students from the three schools arrived at the Singletary Center to rehearse around 12:00 pm and spent the whole day fine-tuning the show.  The concert, starting at 7:00 pm, lasted around two hours.  There were twenty-two full pieces performed.  The opening song to the concert was Gloria and the closing song was Betelehemu, which means, "Bethlehem" and "is always the crowd favorite," said Mr. Strickland, Woodford's choir director. Woodford Chorale students weren't included in every song of the concert but still participated in the majority of them. There were pieces performed by just Scott County and Great Crossings. Pieces from SCHS Woodwind Choir, orchestra, and SCHS Brass Choir were all featured in the concert and accompanied a few of the choral pieces. An all women's piece was included, along with an all men's piece. Woodford even performed a solo feature song, Adoramus te Christe, which translated means, "We Adore Thee, Christ." Mr. Strickland had some thoughts about the song, saying, "I love the texts, I love some of the harmonies that it has, and I think the chorale sounds great on it." Woodford soloists that performed at the concert were Maddie Gregory (12), on Where Are You Christmas?, Lauren Holt (10) on Adoramus Te, Christe, and Colin Hewett (10) on Betelehemu. 
---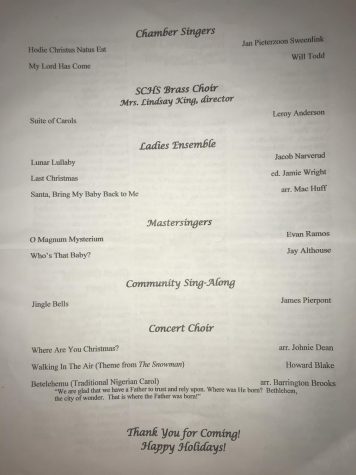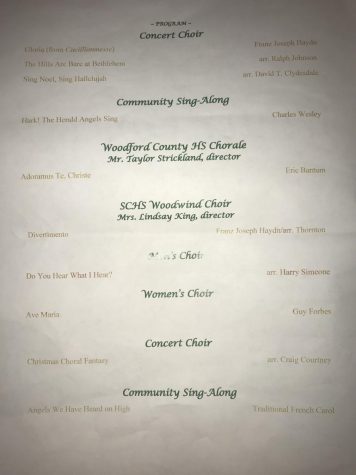 ---
Woodford County High School's next choir concert will be on December 17th at Versailles Baptist Church at 7:00 pm. The concert will consist of performances from the concert choir, chorale, the Honeybees, and Mellowjackets. 
About the Contributor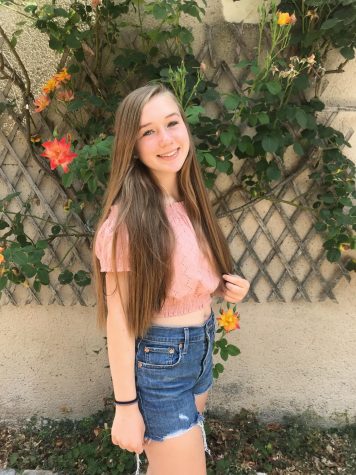 Emma Hayes, Staff Reporter
Emma Hayes is a sophomore at Woodford County High School and this is her first year as a staff reporter for The Jacket Journal. This is her second year...