Get to Know the Lexington Singers Children Choir
A feature on Lexington's award-winning children's choir LSCC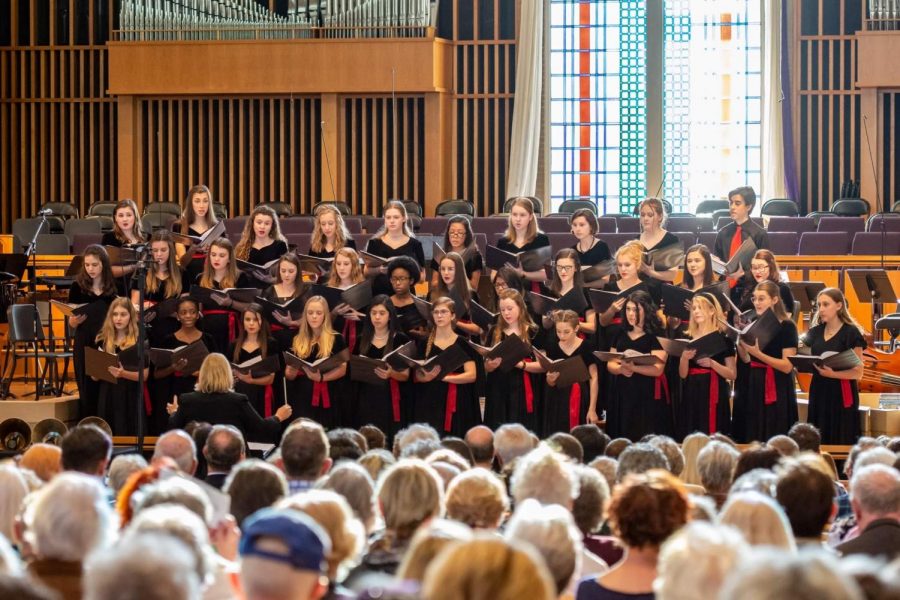 I've practically been singing since the day I learned how to talk. Singing and just music, in general, have always been a big part of my life and have helped me get through many difficult times. Singing has been a way for me to channel and express my emotions. For the longest time, I was very shy and private about singing, it was something I kept to myself and never really thought of too seriously, but I later began to develop the desire to further pursue my passion for singing…which wasn't easy for me. One of my greatest fears was that when I finally put myself out there I would come to the realization through the judgment and opinions of others that I wasn't any good. I had to overcome this fear though if I had any hope of pursuing singing. So, after months of debating, I decided to gather up some courage and audition for the Lexington Singers Children's Choir and to my surprise, I got in!  
The Lexington Singers Children's Choir (LSCC) is an award-winning choral program made up of many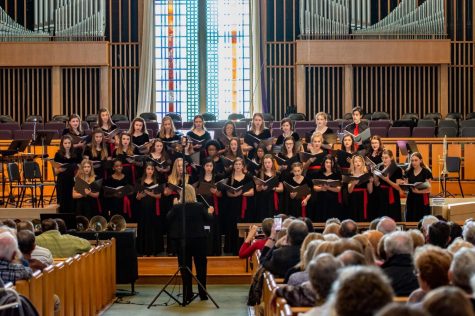 talented and dedicated youth in the Lexington area. It is affiliated with the Lexington Singers organization and was founded in 2004 making this current year their 16th season. LSCC consists of four choirs: Prepatory, Intermediate, Advanced, and Chamber, with students ranging from Kindergarten through 12th grade. I started my first year with LSCC in Advanced Choir and at the start of my freshman year, I auditioned and got accepted into Chamber Choir.  
The Chamber Choir is directed by Dr. Lori Hetzel and accompanied by Mr.Rob Vanover is devised for upper middle school and high school students. It is an SSA choir, meaning it is divided into three sections based on vocal range alto, soprano two, and soprano one. I'm a soprano one because I have a high vocal range. We have one practice a week which is held on Tuesdays at a church near Tates Creek from 4:30 pm to 5:45 pm. Only an hour and fifteen minutes a week is not a lot of time at all. That is one of the many factors that make our choir stand out because even with such limited rehearsal time we can sound and perform so well due to the commitment and dedication of each individual who on their own time take initiative by practicing and making sure they are prepared.  
"
I love being a part of LSCC because it has brought me out of my shell and made me feel more confident with my voice."
— Violet Tupp, 10th grader at Layfette High School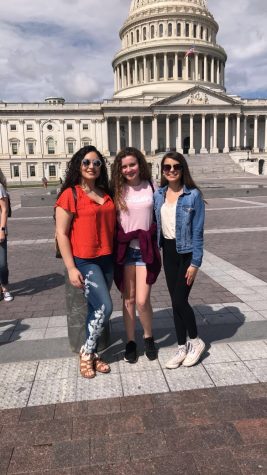 Another unique part of Chamber Choir is our trips. Our choir is award-winning and has been invited to perform on stages all across the country like Carnegie Hall in New York City and the Kennedy Center in Washington D.C. Last season we went to D.C. where we competed in a choral competition and got the overall high score. We got to tour the city, stay in a nice hotel, and had a clinic at St. Albans School. It was honestly one of the most memorable and exciting experiences of my life. This season we have been invited to perform at the American Choral Directors Association Southern Divison Convention in Mobile, Alabama this is a huge honor which indicates that we are one of the top choirs within this part of the country. 
Chamber Choir performs in a number of different concerts during their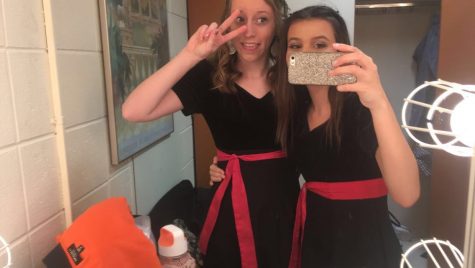 season, two of which are their annual fall and spring concerts which includes all four of the LSCC choirs. My personal favorite performance is Collage which is the University of Kentucky's annual Christmas Concert where the UK choirs and acapella groups are joined by the LSCC Advanced and Chamber choirs in performing a variety of holiday-themed music at the Singletary Center for the performing arts. This is my favorite concert because I enjoy working with UKs choirs and performing on stage with an orchestra for such a large audience.  
"
I just love how LSCC is a big family and how we all immediately connect over something as simple as music."
— Dory McDonald, 10th grader at Layfette High School
LSCC has changed my life for the better. It has given me so many amazing opportunities that I couldn't find with any other choir. I have gained so much more confidence in my voice and myself overall.  It has not only taught me about singing and music theory but also about commitment and responsibility. Dr. Hetzel's high expectations have helped me grow not only as a performer but also as a person. LSCC has become like a family to me. Through this wonderful organization, I have made many friendships and memories that will last a lifetime. Every day I am thankful that I took the risk and faced my fear by auditioning for LSCC because it truly has been the experience of a lifetime.
To learn more about this organization and upcoming events visit https://lexsing.org/adult-choir/our-choirs/ 
About the Contributor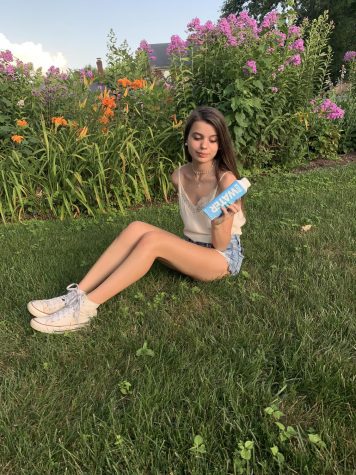 Anna Ward, Staff Reporter
Anna is a junior at Woodford County High School. This is her second year writing for The Jacket Journal. She is ecstatic to better her skills as a journalist....