Running Towards State
The WCHS Cross Country teams and their journeys to Regionals and State.
Girls Cross Country
The WCHS Girls Cross Country team has been on top all season, breaking various records and winning trophies, with Coach Brooke Stickel by their side. They had a chance to compete at Regionals in Bourbon County on Oct. 26th. The following are the girls who ran the 5k (3.1 miles) and their times: 
Maggie Twehues (9) 18:50.1 
Eva Kate Probus (9) 20:19.7 
Cassidy Gilbert (10) 20:35.8
Lainey Banks (9) 22:05.0
Morgan Reynolds (10) 22:06.6
Evie Hamilton (9) 22:18.0
Reagan Gilbert (12) 23:47.4
The girl's team as a whole placed 2nd at the regional meet and qualified for state. Maggie Twehues came in 1st place and won the regional race!
The Ladyjackets then competed at the State Championship on Nov. 2nd at the Kentucky Horse Park. The runners and their times are listed below:
Maggie Twehues (9) 19:24.37
Eva Kate Probus (9) 20:28.24
Cassidy Gilbert (10) 20:29.25
Morgan Reynolds (10) 22:29.76
Abbey Bleuel (11) 22:51.56
Evie Hamilton (9) 23:04.03
Lainey Banks (9) 23:08.04
The Girls team placed 9th out of 37 teams at the State Championship meet with Maggie Twehues finishing 5th in the state! 
Boys Cross Country
The WCHS boys cross country team also had the opportunity to compete at Regionals in Bourbon County. Here are the boys who competed as well as their 5k times: 
Colin Charles (12) 18:03.6
Jackson Gordon (10) 18:09.2
James Hawkins (12) 18:13.8
Colin Mcgowan (11) 18:54.4
Aidan Zaparanick-Brown (9) 19:02.9
Ryan Hash (10) 19:48.2
Jack Shea (11) 20:42.0 
The boy's team as a whole placed 8th at the regional meet and did not qualify for State. Unfortunately, the boy's season ended at Regionals. 
---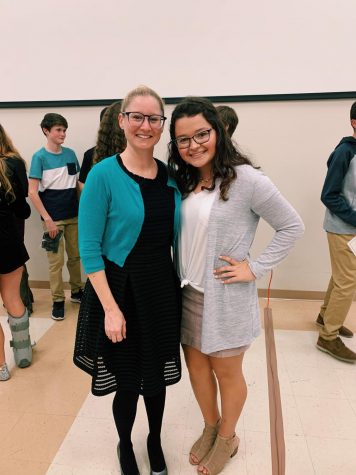 Coach Brooke Stickel has been coaching Cross Country for 14 years now. She ran all four years in high school and another four in college as well. She had big goals for the team this year. "I wanted the girl's team to be top 10 at State and I wanted the boy's team to make it to state," said Stickel. The girls went on to be 9th at State, meeting her goal. She is very happy with the team this season. She says some of the biggest accomplishments this year are, "The girls getting first at CKC, second at Region, and 9th at state, and the boys getting 2nd at CKC and not giving up and working hard all season."
When asked how she thought the team did this season, she said, "I am very happy with the girl's team. With the boys, I am not disappointed. I knew going in with the loss of seniors it was going to be challenging, but I didn't want to focus on that. I wanted the boys to focus on their running and be the best they could be. And I'm very proud that they stepped to the challenge and didn't back down because we lost those other boys." All of the boys ran personal bests this season, four of those being at regionals. 
Coach Brooke's favorite thing about being a coach is, "Seeing the runners push themselves to be the best they can be… and the team is so close. Seeing all of you enjoy being around each other and hopefully building life long friendships was very important to me, so I hope we accomplished that."
Junior Jack Shea said that what he enjoys most about being on the team is, "The team spirit. Everyone is really friendly and it's just fun to be around everyone that I know." He also says that having new people on the varsity team this year that weren't on it last year and still making it to Regionals was one of the biggest accomplishments for the boys.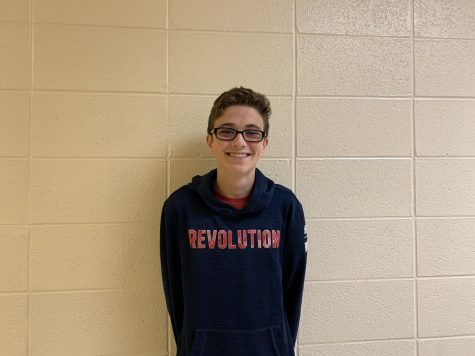 Jack told us that his biggest personal accomplishment this season was running a sub 20, it had been a goal of his for a while. When asked what one of the hardest things about being a runner was, he said, "Cramps, it happens to me every race and I can't handle it." 
Senior Caroline Murray is so proud of our girls' team this year. "We kicked butt this year! I think this is the highest we've placed in regionals for as long as I've been on the team and probably in a really long time," said Murray. Her favorite part about being on the team is, "How close everyone gets… especially this season everyone has been really close with each other and we've done a lot of team bonding."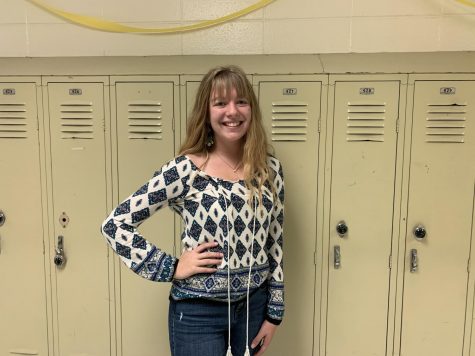 Caroline told us that her biggest accomplishment this season was finishing a race without walking, even while injured. The hardest thing about being a runner for her is the "mental hurdles you have to get over." 
This year was Caroline's last year on the WCHS Cross Country team. "I really couldn't have asked for a better family this past season, the team has been great and I love them all so much. I wish I had competed better this season but I'm really glad this has been the team to support me through my last season," said Murray
Freshman Maggie Twehues won the regional race for the girls WCHS Cross Country team on Oct. 26th. She also placed 5th at the State championship on Nov 2nd. Twehues said winning regionals was one of her biggest accomplishments this season. Her favorite part about being on the team is her teammates and said, "We've all kept a positive attitude and we've kept working hard every week."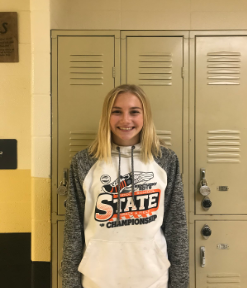 "You have to have like a good mental attitude, like, you have to be mentally and physically strong to keep on going," said Twehues. After each race Twehues completes she said, "I feel relieved and I feel tired!"
Sophomore Cassidy Gilbert said, "The team has done really great this season…We're going to State, which is amazing, we got second in regionals against an extremely hard team, and it's all because of Coach Brooke, so we're doing pretty good." Gilbert loves being on the team because of all the team bonding, all the girls get to know each other and the team is really like a family.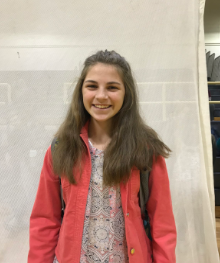 Gilbert said that after every race she feels very accomplished because "…before the race, I'm always really scared. I'm like I don't really wanna do it, but then I go out there and I do it and I'm like, wow, I've already done 3.1 miles today and it feels great!" 
Her biggest accomplishment this season was getting her personal record on a difficult course. "It was only like my second meet of the year and it was really good because I'd never really done cross country," said Gilbert. She had a successful season and plans on doing cross country next year!
This year the WCHS Cross Country team had a successful season.  With all of the injuries, long hours, and mental hurdles, their journey to State was worth it and it could not have been done without Coach Brooke Stickel. Next year's season will be strived to do even better! 
Leave a Comment
About the Contributors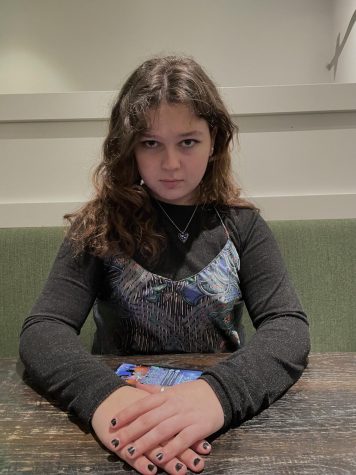 Arissa Keith, Staff Reporter
Arissa Keith is a senior at WCHS and this is her third year on The Jacket Journal staff. She plans to write about politics, student life, and review movies...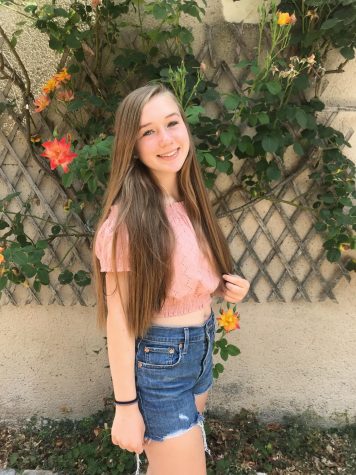 Emma Hayes, Staff Reporter
Emma Hayes is a sophomore at Woodford County High School and this is her first year as a staff reporter for The Jacket Journal. This is her second year...