Democratic Candidate Spotlight: Elizabeth Warren
U.S. Sen. Elizabeth Warren is running for the 2020 Democratic nomination, among seventeen others.
There's a lot of confusion among Democrats about whom to support for the Democratic presidential candidacy in the upcoming 2020 election. It is crucial to differentiate these candidates and the policies that they support in order to make an educated decision on the matter.
Who is Elizabeth Warren?
U.S. Senator Elizabeth Warren is one of the most high-profile and controversial candidates in the running. As of now, Warren is ranked third in CNN's list of the top "10 people most likely to wind up as the Democratic nominee for president next year."
Her support primarily comes from white college-educated voters, although her momentum has slowed as she's fighting a battle on the left and the right, as Sanders has his base of solid liberal supporters and Biden is picking up moderate liberals near the political center.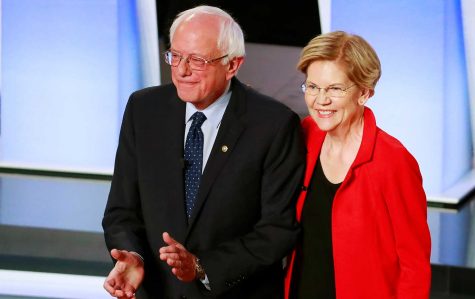 Warren is known for her anti-establishment politics and her support for Medicare For All. Understandably, there is a lot of confusion about the difference between Sanders' and Warren's campaigns.
Warren has made her campaign an anti-establishment grassroots movement to bring down corrupt Washington and put power back into the hands of the people. A strong narrative many progressives are willing to get behind, but what does this mean in terms of policy?
What Exactly Is She Promising If She's Elected?
On her campaign website, she has five main policy proposals, which she calls Strengthen Our Democracy. These proposals include Equal Justice Under Law, Rebuild the Middle Class, End Washington Corruption, and A Foreign Policy for All.
Strengthen Our Democracy
In her Strengthen Our Democracy plan, she wants to get the Equal Rights Amendment, which would formally state that every American citizen has the equal right to vote and that that vote will be counted. This Amendment was previously passed by Congress, but the states never fully ratified it.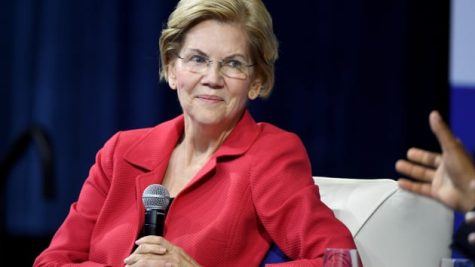 She also wants to remove barriers to voting for marginalized groups, specifically African Americans, with over 7.4 percent of the adult African American population being disenfranchised, more than four times more than the non-African American adult population.
She wants to restore voting rights for people released from prison, a position supported by most Democratic presidential candidates. She hasn't given a statement on whether or not she supports felons' right to vote while incarcerated.
Equal Justice Under Law
"
A kid with an ounce of pot can get thrown in jail, while a bank executive who launders money for a drug cartel can get a bonus. It's long past time for us to reform our system."
— Elizabeth Warren
With her Equal Justice Under Law plan, she's promising criminal justice reform that will prevent the rich and powerful from getting away with committing crimes because they are rich and powerful.
She wants to decriminalize marijuana and grant clemency to those convicted of drug offenses. She believes that the war on drugs has devastated communities around the country, and that instead of imprisoning people for nonviolent marijuana charges, the criminal justice system should focus on ending corruption in the rich and powerful.
She also intends to end private prisons, because the private prison system is motivated by profit to imprison and keep as many people in their prisons as possible. From 2000 to 2016, the private prison population grew five times as quickly as the overall prison population. The companies running prisons have lobbied in Washington for policies that prioritize their profits as opposed to the safety and rehabilitation of their prisoners.
Rebuild the Middle Class
Warren wants to address the wages that have remained stagnant for decades and take power from big corporations and put it back into the hands of their workers.
In order to do so, she wants to pass legislation that would allow a company's workers to hire 40% of the company's board members to give workers a voice where it counts.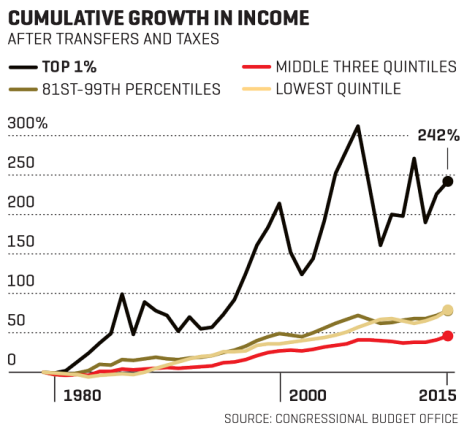 She has several other plans to help rebuild the middle class, including a wealth tax on ultra-millionaires, providing affordable higher education and Medicare for all, and funding safe and affordable housing for middle-class and lower-income families.
The Ultra-Millionaire Tax would put a 2% tax on every dollar of profit made above $50 million and a 6% tax for profits above $1 billion. Because wealth is so heavily concentrated, this would be a highly effective way of redistributing wealth and would help pay for Warren's more costly proposals like Medicare For All and Affordable Higher Education for All.
Visit Elizabeth Warren's campaign website for more information about her policy proposals and her vision for the future of America.
About the Contributor
Graham Brown, Staff Editor
This is Graham's second year on The Jacket Journal staff and third year at Woodford County High School. He enjoys studying languages, reading, and learning...