Breaking the "Furry" Stereotype
An interview with a furry on what being a furry actually is and what people tend to get wrong about it.
If you have been on the Internet for a while you have at some point or another heard the term 'furry'. More than likely, it was mentioned in a negative or insulting context. People tend to only look at furries as weird people who find an attraction to animals that are drawn to appear human-like, which is what I thought being a furry was—until I met someone who's open about being a furry. I asked her for an interview about what being a furry entails, and what follows here is the result of that conversation.
The interviewee wishes to remain anonymous.
What is a "furry" in your own words?
Someone who likes and enjoys drawing animals, meeting people, dressing up, and designing/establishing an animal OC (original character).
What are the different types or levels of furries? What do you classify yourself as?
It depends on what community and platform you are based on. On YouTube, it is the number of subscribers or popularity among furries. There is also Fur Affinity* and Furry Amino*, which go off of followers and likes. Most of the older furries are of higher status than the younger/newer furries.
One of the most famous furries is Telephone; she is well renowned for creating and brandishing a super popular species of furry known as Dutch Angel Dragon. She goes to most furry conventions and runs her own fursuit making business. I always admired her and aspired to be on her level. I was level 14 with 1471 followers and 222 posts on Furry Amino, which by all means is not popular. I'd say I was most likely a medium level furry with three years of experience.
My understanding is that people who are furries create a "fursona" for themselves. What is that and how do you decide what yours is?
A "fursona" is a character created by someone. Each character is unique to their personality and you can have as many as you want. You just design, name, and give a personality to every character. Some people make profitable money off of this by creating and selling fursonas. However, the main ones are the most important and typically reflect their personalities. Their fursona is who they wish to be, disguised by something they really like—animals. One of the great things about the furry community is all the creativity; the only thing that can hold you back is your imagination. Your fursona can be any and everything. It all depends on you.
Many people in the furry community seem to get together and cosplay at conventions wearing their own 'fursuit'. What is a fursuit and did you ever have one? Have you ever been to one of the conventions?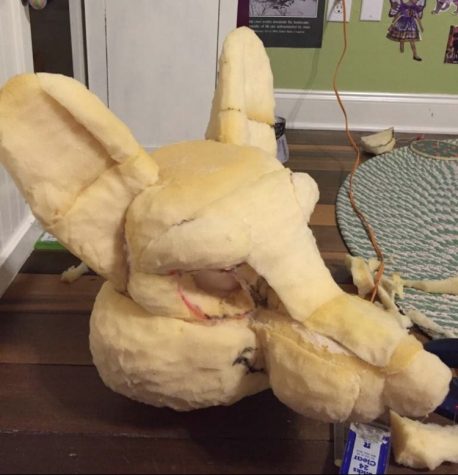 While I have never been to a convention, I often dream about going to one in my own fursuit. I had, in fact, started making one. I spent countless hours perfecting the shape and buying materials, but now it seems like a lost cause.
A fursuit is basically a mascot outfit of your OC. They can be semi-fursuits (head, paws, and tail) or a full-body fursuit. I had actually gone very deep into some of the best makers of fursuits; they make a pretty good living out of creating these beautiful and well-detailed characters. I believe I could have done something like that and made a reasonable amount of money (considering each fursuit cost between $2,000 to $5,000).
What do you think is the most common misconception people have about furries?
That it is a gross thing to want to wear a suit and draw anthro (short for 'anthropomorphic', relating to animals drawn human-like) characters, even though they don't even have to be anthro. I know many people who only drew characters on four legs, or even had a quad suit. While it is true that some people do that, it really only contributes to around 10% of the furry community.
The other thing is that furries are gross or ugly people, and that's why they hide behind a character, but that is, in fact, untrue. In reality, people are only furries as a hobby, and it hardly ever hinders their real world. Many of the people I meet in the furry community are kind and love listening to others' ideas. If anything the furry community is one of the nicest out there since no one judges anyone.
Were you ever bullied for being a furry openly?
Yes, many times. By some of my close friends. While it might have been joking at first, after a while it started to seem like it would never stop unless I gave up what I was. Sometimes it would get really embarrassing, like whenever I would walk into a room one of my friends would yell "FURRY!" and it made me feel insecure, to know that that is what I was. I would often wonder why I was embarrassed that other people knew that, mostly because of what it was in the media and that I knew people I didn't know would judge me.
"
So why should others get to judge and shame a harmless hobby that brings joy to so many people? It makes no sense. I think it can be said that we are all people and we should all be proud of what we are and like to do. No one should ever get the chance to criticize another person's way of life."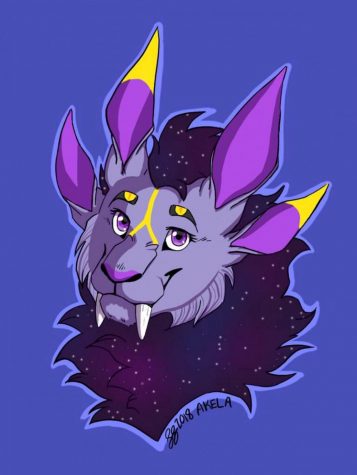 What is one thing that you would like to tell people that aren't furries and want them to understand?
We are not weird, and it shouldn't be a bad thing to want to be another character. People don't think cosplay is weird, or mascots are cringey, so why should this nice kind group of people be treated this way? If there is one thing to discern it could be that for some people being behind a mask gives them confidence and happiness, possibly the ability to achieve certain goals. So why should others get to judge and shame a harmless hobby that brings joy to so many people? It makes no sense. I think it can be said that we are all people and we should all be proud of what we are and like to do. No one should ever get the chance to criticize another person's way of life.
About the Contributor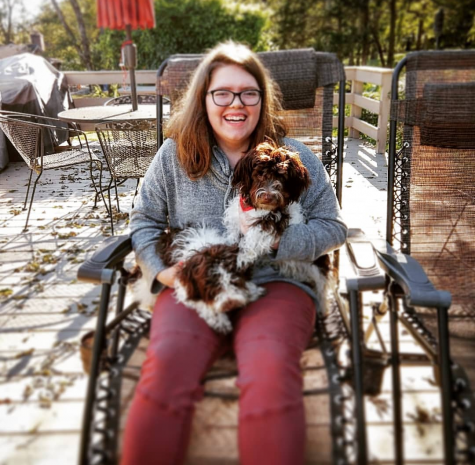 Catie Sims, Staff Reporter
Her full name is Catherine, but she goes by Catie. She's a sophomore this year at WCHS and is excited for her second year on The Jacket Journal staff....