WCHS Choir Brings Broadway to the Bluegrass
For the Love of Broadway Choir Fundraiser
Hang on for a minute...we're trying to find some more stories you might like.
The WCHS Choir brought the bright lights of Broadway to Versailles. For this fall's choir concert, the students performed songs from musicals. The concert was a compilation of solo songs and choral music. "There are so many different numbers coming together," said Luc Vandenbroek (9). Vandenbroek said, "The pieces are more difficult because our voices are changing and maturing as we grow." 
Although the pieces were difficult, it did not stop the WCHS Choir students from enjoying their work. "It's gonna be fun," said Mackenzie Gregory (10). Gregory performed "She Used to Be Mine" from Waitress. Gregory said it was "one of my favorite songs of all time" and that she was "listening to the song on repeat."
The WCHS Choir Director, Taylor Strickland also had fun. "I'm excited about all of it," said Strickland. "I had a lot of students whose main interest was musical theatre. Plus, we've got really good choirs and really good soloists." If the crowd's positive response was any indication, he was right about that.
Songs:
Chorale "On My Own" from Les Miserables
Concert Choir "Can You Feel the Love Tonight" from The Lion King
Megan Bricker
Afton Skeeters
About the Writer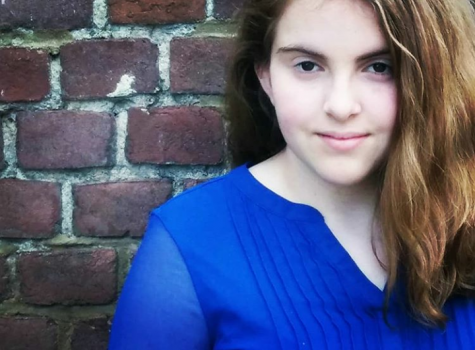 Afton Skeeters, Staff Reporter
Afton Skeeters is a freshman and this is her first year on The Jacket Journal. In her free time, Afton trains with the Woodford Theatre Young Artists....