On the Market for a Horse? Here is the Info You've Been Missing!
Looking to buy a horse is an incredibly educational experience but it does not hurt to learn a bit more before diving in, so here are a few tips!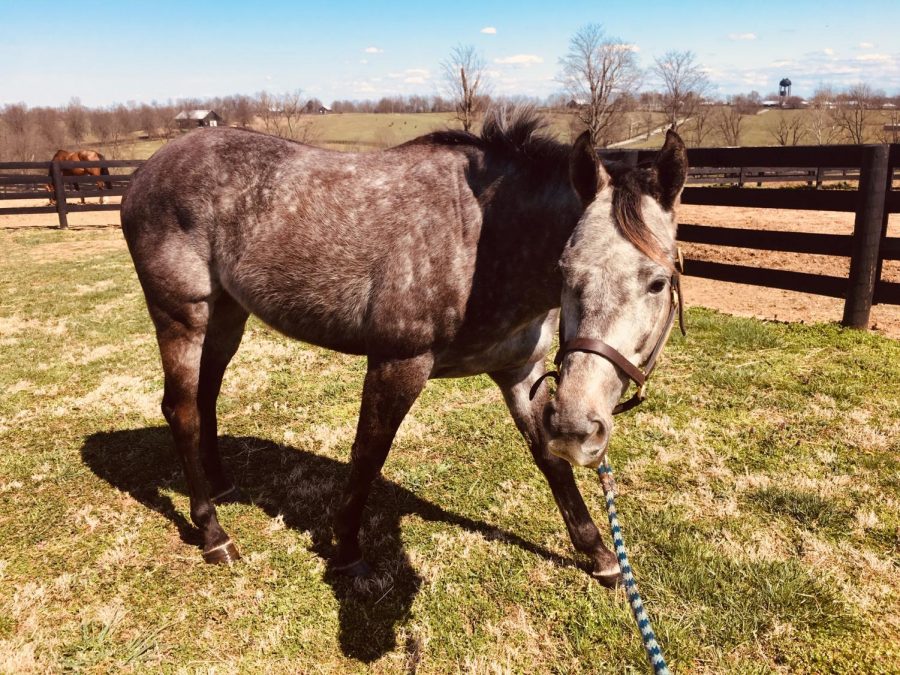 Adopting or buying a new horse can be a great experience or turn South real quick… which is why it is so important to have an experienced trainer to accompany you throughout the process and soak up as much advice as possible.
"
Having experience in the horse industry for several years and owning numerous horses, I have learned so much and am still learning all the time from trainers, my mother, etc. I am by no means a professional but have some knowledge I believe would be helpful to some."
— Parker Robinson
Here are just a few pointers when buying a horse (whether it is your first time or third time). When looking for a new horse temperament, conformation and experience are most important and usually in that particular order. However before even thinking about buying a horse ask yourself these questions:
Can I afford a horse?

Do I have time for a horse?

What are my goals for the horse (and myself)?
If you have definite answers for all three questions, continue to read this article and gain some insight on buying horses!
First of all, temperament is most important if you are inexperienced with riding horses. You don't want to pay for emergency room visits if you are constantly getting into accidents because your horse if too hot (spirited) than you anticipated.
My first horse was a 5-year-old OTTB (off the track thoroughbred) mare and I was just starting to get serious with riding and she was way too much for me to handle at the time. In the long haul, we gave her back to the kind trainer who sold her to us because she was starting to become dangerous which was our fault for being ignorant. On the other hand, if you are more experienced and a rather advanced rider you might want to look for a greener (less experienced) horse with more potential. For instance, I just bought my new horse a few months ago and he just recently came off the track in the fall and we are a great match. I now have the experience and knowledge to train my new horse and he has the potential to take me through the levels of eventing. The best advice is to take your trainer with you because they know you as a rider and will have a better grasp on what horse would best suit you and your needs.
Not only is temperament essential to the perfect match, but confirmation as well! Confirmation is the build of the horse. For example, a horse with a longer than average back for the specific breed will have a harder time engaging their hind end (which is like the engine when riding). Certain disciplines and breed will have different criteria for confirmation. A quarter horse used for hunter under saddle classes would be most desirable with a very sloping shoulder so he can extend is his shoulder. No matter what discipline however, you want a horse that will be sound for as long as possible. Conformation faults such as a horse who is knocked kneed or camped under can cause soundness issues later on and their movement won't be as fluid. Confirmation is the "build" of the horse and therefore if you don't have a strong foundation the entire house will fall down.
Lastly, you need to consider experience when looking for a new horse. Don't pass up an older horse because they are worth their weight in gold when it comes to experience. Being a  new rider or taking up a new discipline you will need someone to show you the ropes and what better than your new partner? On the other hand, if you have more experience you can look for a horse that has not had much training. With a horse that has not had much training, you can decide what discipline the horse will compete in, what training aids (tools) to use, etc. Even if you are not as experienced and have a smaller budget and end up buying a greener horse don't worry! Work with a trainer and perhaps have them ride your horse in the beginning so they have a nice foundation as mentioned before. It all really depends on the horse, and your experience and how much money you have lying around. The more experience usually means the more the horse will cost so keep that in mind.
While money isn't the most important, you need to keep it in the back of your mind when buying a horse. A smaller budget usually means a shorter list of prospects but do not let that deter you from finding your unicorn! There are so many OTTBs that still have not found their forever homes and their cost are relatively cheap compared to other sport horses. Make sure no matter what horse you are on the market for has good conformation and the temperament and experience you are looking for. Hopefully, by following these guidelines you will be able to narrow down possible horses and find your forever partner who will take you to the top!

Loading ...
About the Writer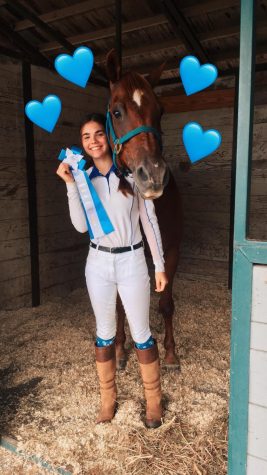 Parker Robinson, Staff Reporter
Parker Robinson is a freshman at Woodford County High School, and this is her first year writing for The Jacket Journal. She moved to Japan when she was...