Spring Cleaning: For Your Mind, Body, and of Course, Your Happiness!
In this video we offer you some advice on how to spring into spring! We take you on all kinds of adventures that we hope make this spring your best one ever!
Jasmine Collins and Reagan Caudill
Hang on for a minute...we're trying to find some more stories you might like.
Everyone knows that spring is all about a fresh start. This month, both Reagan and I wanted to make this spring the best yet. What we mean by that is that we wanted to make our bodies feel fresh and rejuvenated. What we didn't know was how to do that. So, we made a list of our favorite places, foods, and new things we wanted to try. After plenty of research about the best fitness places to try we settled on the Cyclebar in Lexington.
The biggest perk of this place was that the first class you go to is free. We registered together and it was a very easy process to pick a class and even where you wanted to be seated in the class. The staff at Cyclebar were very inviting and helped us plenty because we were beginners. Overall, I think we would both recommend trying out a class because it was a very rewarding and nice experience.
After our Cyclebar adventure, we were both starving but wanted food good for our bodies. Both of us absolutely love everything at Tropical Smoothie Cafe. They have plenty of great food and smoothie options. Reagan is a vegetarian, so it's nice that there is a healthy place we can both find options. We hope that this video helps you and motivates you to freshen up your spring!
Cyclebar Lexington: https://fritzfarm.cyclebar.com/
Tropical Smoothie Cafe: https://www.tropicalsmoothiecafe.com/
About the Contributors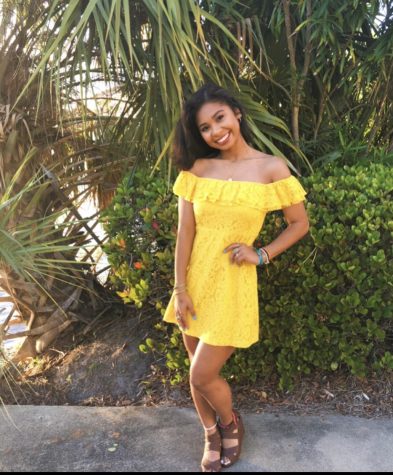 Jasmine Collins, Staff Reporter
This is Jasmine's second year being on The Jacket Journal team; she is very excited and can't wait to see what this year will bring. This year marks Jasmine's...