One Nation, Under God, Indivisible
A movie review for Indivisible
We all hear the word "Indivisible" when we say the Pledge of Allegiance, but most people don't truly understand the significance that it holds. Numerous families are affected by the wounds that come from a loved one deploying overseas. Even after the family member comes home, life does not turn back to the normal that they were used to. Indivisible is a movie that was created to encourage families that are facing difficulties, even those not caused by war, to get through this rough patch.
Indivisible was directed by David G. Evans and was released into theaters on October 26, 2018, but is now available on DVD and can be rented/purchased on Amazon Prime. This movie is filled with many familiar faces for fans of the longest-running primetime medical drama, Grey's Anatomy. Sarah Drew (April Kepner), Justin Bruening (Matthew Taylor), Jason George (Ben Warren), Michael O'Neill (Gary Clark), and Skye Marshall (Mary Hodges) can all be seen on Grey's Anatomy.
This movie tells the true story of the Turner family. Darren Turner, an Army Chaplain, was deployed overseas to Iraq for fifteen months. The family turns to God to help them get through rough times. Even after Darren returned home from war, life was not the same because of the traumatic experiences that he went through. This movie is heart-wrenching and action-packed. The movie has scenes that will keep you on your toes. When the plot relaxes even the smallest bit, conflict will happen that will blow your mind.
Indivisible tells a story of faith and hope. The movie has inspired many families that they can get through the battle that they are facing. Indivisible encourages everyone that God is there for them and is looking out for you. The music played throughout the movie is spectacular and it fits the movie very well. Oh My Soul  by Casting Crowns is one of the songs that is played throughout the movie in two separate scenes.
In my opinion, this movie was fabulous. I would give it a 10/10 rating. Even though I am normally not the biggest fan of war based movies, Indivisible was an exception. All families should watch this movie because it can relate to everyone, even if you are not a military family. When you watch this movie, make sure you have tissues with you because it may make you cry.
If watching a movie does not sound appealing to you, there is an Indivisible book that you can read! It is available for purchase at many stores, including Amazon. The book is very similar to the movie, but it provides more details that the movie cannot.
To get another opinion, Faith Rice, an eighth-grader at Woodford County Middle School, was asked a series of questions about Indivisible. She watched the movie when it was still in theaters. Her answers are listed below.
---
Faith Rice (8)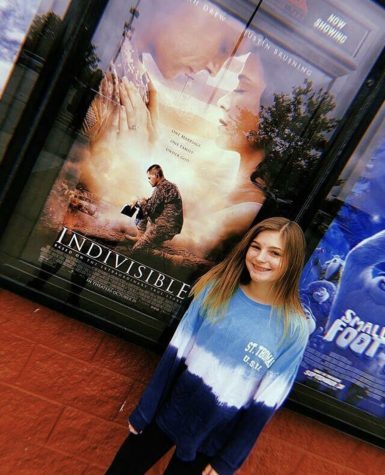 Would you recommend people watch this movie?
I recommend that people do watch this movie because I believe that it's very inspirational.
How many times did you cry during this movie?
I cried about a couple of times during the movie.
What would you rate this movie out of ten?
I would rate this movie an 8/10.
How did this movie change your viewpoints on life?
How this movie changed my viewpoints on life is by knowing that everything is serious and that God is always by your side no matter what.
If you got the chance, would you watch this movie again?
Yes, I would watch the movie again if I had the chance.
What was your favorite scene from the movie?
My favorite scene from the movie was at the end when the main character comes home from Iraq.
Who was your favorite character from the movie? 
My favorite character was Darren Turner.
About the Contributor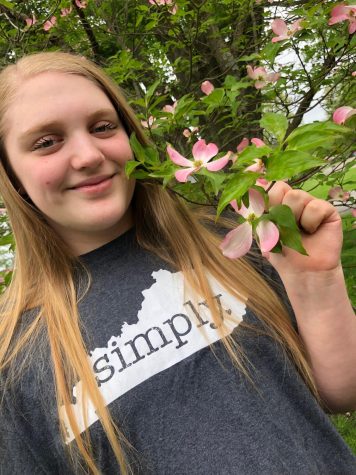 Kristen Bailey, Staff Reporter
Kristen Bailey is a sophomore at Woodford County High School and this is her second year as a staff member on The Jacket Journal. Kristen is a competitive...