Creative Kentucky
If you're looking for hard-working, self built, local artists--this art show is for you!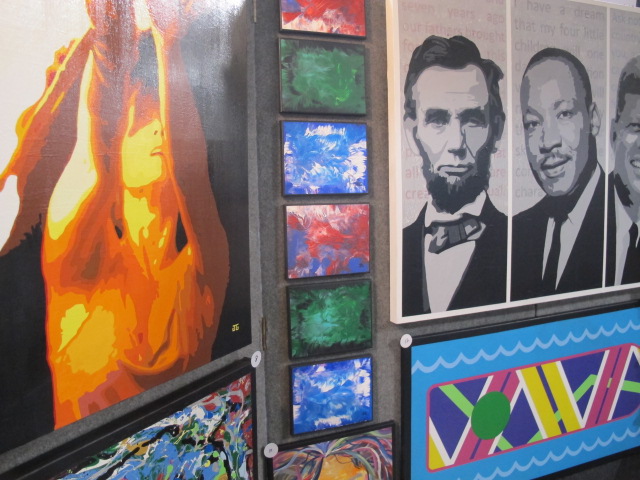 Located at the Kentucky Horse Park, Kentucky Crafted is a locally run, locally creative art show for all ages. Prices run from $7 for online tickets, $8 for at-the-door tickets, and free for children 15 and under accompanied by an adult. The 2019 show was March 15-17 from 10 am-6 pm. Located in Lexington, there was a bit of traffic, and a long line for at-the-door tickets, but the experience was completely worth it. Without further ado, let's jump into the artists!
---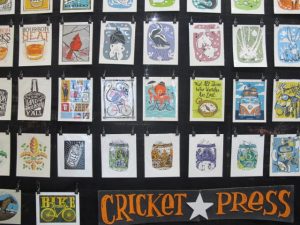 Started in a tiny studio in their home of Lexington, Kentucky, Cricket Press is a small organization owned by Brian and Sara Turner. Together they have created their own world of illustration and poster prints, and they have been going strong since 2003.
Fun fact: They often make prints and posters for upcoming and local bands, as well as t-shirts.
---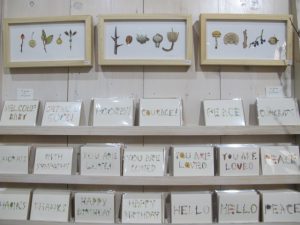 From her home in Berea, Kentucky, Laura Poulette has started a career in creating works of botanical art. In addition to her artwork, she is immersed in the design of her home, studio, sheds, and gardens that reside in her Kentucky countryside homestead.
Fun fact: Poulette's art and her life in Kentucky are heavily influenced by the seasons and the world around her.
---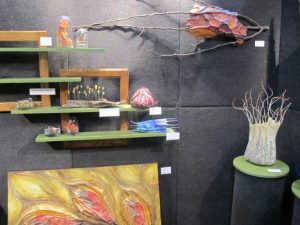 Michelle Hayden creates metamorphic fine art in the form of stunning sculptures. She found through her career as a social worker that she had an itch for creativity and an urge for the healing process of implementing art into her life.
"Having always been captivated by the radiant qualities of nature, transforming the small bits found in the untamed world into regenerated beings is congruent with my history of using art as a means for personal change and healing," said Michelle Hayden.
Fun fact: Her medium of choice is beeswax.
---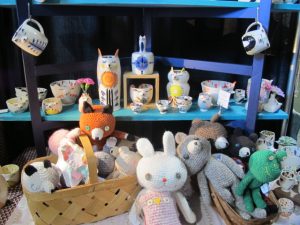 Crocheting and sculpting creatures from her home in Cincinnati, Ohio, Katie Swartz is creating one-of-a-kind soft friends from recycled yarns. She wholeheartedly believes in local shopping, and she frequents thrift shops in her area to find fun, interesting, sometimes ugly sweaters to turn into new little animals. Even when specific colors are needed, Swartz tries to shop in specialty yarn shops that are locally owned.
Fun fact: All of her creatures are assembled by herself, with the help of close family members and friends.
---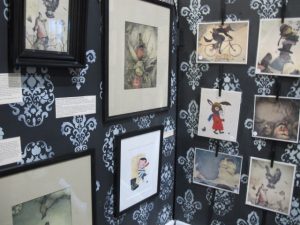 Illustrating stories reminiscent of worn children's books,  Rob Bridges is continuing to bring his imagination of dark, whimsical storybook art to life on canvas. His works are fragmented tales from a place called The Thousand Weed Marsh, and he likes to think of them as little stories in themselves, part of one big storybook.
Fun fact: Bridges came to love illustrative art from his father, who attempted to teach him how to read through having him illustrate photocopied primers. His father missed the mark, however, and Mr. Bridges became more interested in how to draw rather than how to read. Instead of doodling on papers, he now works with gouache on canvas in his hometown of Georgetown, Kentucky.
---
Who's Eligible to Show? 
Visual artists who create works of any medium, and are 18 years of age or older! Applicants should have marketing experience and a well-developed body of work.
When Can I Apply?
If interested in the 2019-2020 fair, you can apply after June 2019!
How Do I Apply?
Carefully look over guidelines
Prepare digital images of your work
Fill out your application
Mail a print-out of your application as well as required items from the checklist
Hand-deliver or ship your application to the Frankfort panel for a review!
What If I Have Questions?
See the Kentucky Crafted website for more detailed info.
About the Contributor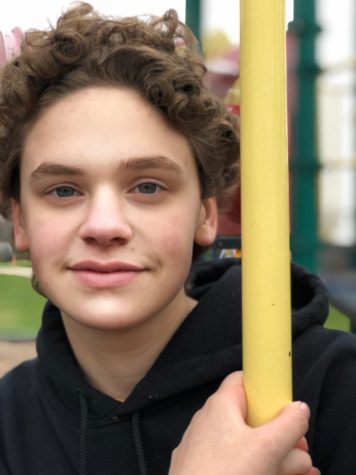 Lily Savage, Staff Reporter
Lily Savage is a sophomore this year at WCHS, and this is her second year with The Jacket Journal. She hopes to learn as much as possible about writing,...