Can Kentucky Ever Be More Than a Basketball State?
Why wrestling programs need to grow to a collegiate level in Kentucky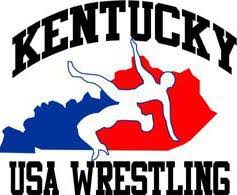 Wrestling is a physical and mental competition between two opponents. The objective is to pin your opponent by getting both of their shoulders flat on the mat for three or more seconds. If neither of the opponents can get a pin, the opponent with the most points wins. Wrestling comes in three forms: Freestyle, Folkstyle and Greco-Roman.
In Kentucky, there are currently around 117 high school teams who offer wrestling as a sports program. There are only seven, small, not well-known colleges and universities who offer it to athletes looking to wrestle on a collegiate level. Out of those seven, only two offer a program for female wrestlers.
Colleges/Universities That Offer Wrestling in Kentucky:
    

  College/University

                 

 

   City

         

   

Division

 Bellarmine University                  
         Louisville                           
   NCAA D2
Campbellsville University    
        Campbellsville                   
   NAIA
Kentucky Wesleyan                      
          Owensboro                     
   NCAA D2
Lindsey Wilson
            Columbia
  NCAA D3
Midway University
           Midway
    NAIA
Thomas Moore University
        Crestview Hills
   NCAA D3
University Of The Cumberlands
        Williamsburg
    NAIA
As a female wrestler in Kentucky, my options for choosing a college to wrestle at in-state are very slim. In Kentucky, two out of the seven colleges listed offer a women's program (Campbellsville University and University of  the Cumberlands). Both of these schools have remarkable achievements in the sport. Also, during the 2018-2019 season, the girl's number for Kentucky high school wrestling jumped from under 50 girls listed on a roster to over 150 girls. Many girls who had never wrestled a day in their life, or even heard of the sport, joined the new teams offered at their schools. The sport is clearly growing on a high school level, so why not on a collegiate level?
In Kentucky, some colleges and universities that are known as "big" and do not offer wrestling as a sport to their students are: The University Of Kentucky, The University Of Louisville, Western Kentucky University and Eastern Kentucky University. These schools are where most out-of-state students/athletes apply. These schools are heard about around the country. Most athletes want to go to a school where they feel they have a chance to go pro for their sport, but the colleges that offer wrestling in Kentucky, in my opinion, are not well known and create a  slimmer chance for students athletic opportunities to shine nationwide. If it were a school like UK, students would have a better chance of opportunities. For example, take the UK basketball team, they have fans outside of our state that cheer them on.
"
Until Kentucky can grow our wrestling programs, we are losing them to other states that offer better programs."
The University Of Kentucky has around 25,856 students enrolled and ranks as the largest college in Kentucky according to several sources, however, does not have a wrestling program. In the past, UK did offer a wrestling program but dropped the sport after the 1983 season. There is currently no information on why the sports team was cut. But in 2012, James Johnson, a UK wrestling alumni, went to the London Olympic games as a part of the coaching staff for the United States Greco-Roman team. Johnson is proof that wrestlers can make this a career choice, and that the sport offers many opportunities later on in life.
In Kentucky, there are many high school students who have exceeded at national competitions and made a name for themself outside our state (see the list below). These students can help show colleges in Kentucky that many successful wrestling athletes are training here right in our own state and are looking to move on to a collegiate level. Until Kentucky can grow our wrestling programs, we are losing them to other states that offer better programs.
Maquoia Bernabe, a junior at Woodford County was ranked #6 in the country at the 225-pound weight class in USA women's wrestling, but is not currently ranked anymore due to injury which prevented her to wrestle the 2018-2019 season.
Courtney Pittman, a sophmore at Anderson County High School, is ranked #17 in the country at the 138-pound weight class for USA women's wrestling.
Ryan Moore, a Kentucky wrestler, is committed to wrestle at Cornell. Cornell ranks #9 on the NCAA team rankings.
David Carr wrestled at Woodford his 8th-grade year (5x State Champ). Carr has now gone on to be a wrestler at the University of Iowa.
Mark Hall is a wrestler at Penn State University. Hall is ranked #1 at the 174-pound weight class. He wrestled at Ryle for a year during his high school career. Hall was also the runner up at the 119-pound weight class during the 2010 KHSSA State Tournament.
Leave a Comment
About the Contributor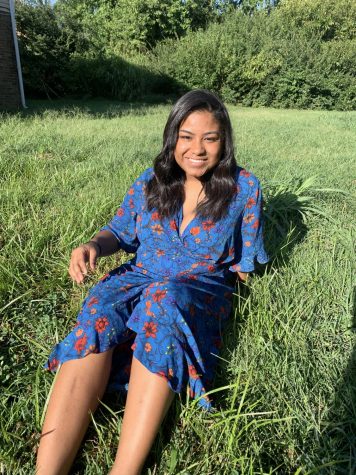 Tanyea Ramirez, Staff Reporter
Tanyea Ramirez is a senior at WCHS and this is her fourth year writing for The Jacket Journal. When she is not writing for the paper, she is taking part...